I've got a really old conversion of that model Tiger. It's been so long I can't remember who made it. The RFM kit looks good. Looking forward to this project.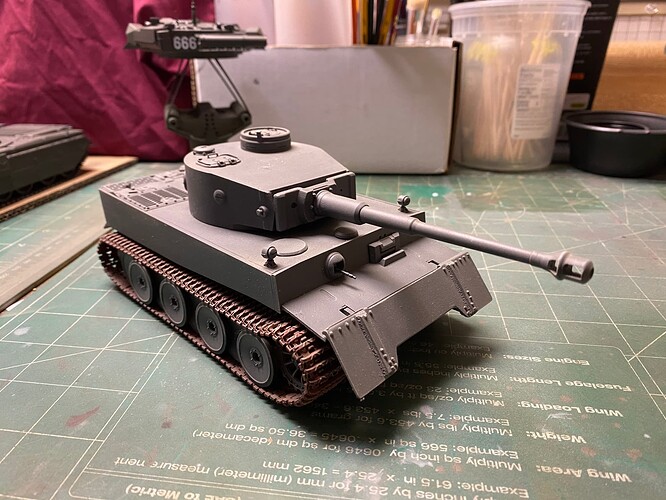 Edited to add pictures
Thanks, I'm a big fan of RFMs and I know it will be a good kit.
Are you going do the entire finish in red oxide after the primer? That's gonna' be cool.
I plan on it. I might use another brand of paint (Gunze?) thats in a spray can.
Nice work so far Dan.
That lamp looks familiar……
I think the lamp brings joy to civilians during these extreme cold times.
Were you aware there is a 50' tall version of the lamp right here in Oklahoma? It is about 20 minutes from my house in Chickasa, OK. Supposedly, the lamp for the movie was designed by a fella in Chickasha.
https://www.roadsideamerica.com/tip/71736
Thank you, I was not! This gives me a reason to visit the Great State of Oklahoma!
Use that Tamiya Red Oxide Primer and you are done! No need to put more red oxide paint over that.
It can make for a beautiful finish. Or for a vehicle interior. You just need to add your other camo colors and voila!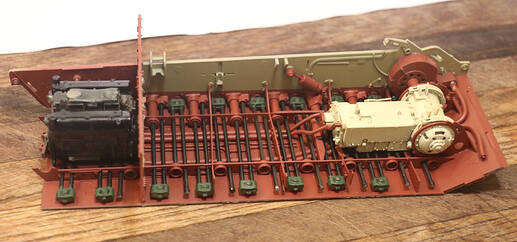 Berge in the making.