Hi all,
I'm not a ship modeller, but I am adding a small boat to my 1/72nd WW2 quayside diorama (A4 base size). The image below will give an idea of what I'm trying to achieve, with the small boat sitting in the dark brown wedge shaped area, the boat being 3-4" long.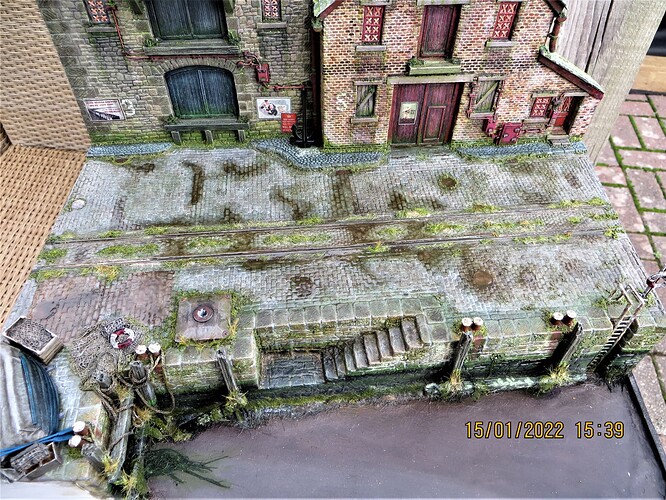 I am seeking help please to find out what colour the small vessels, such as cutters and whalers, would be,

?
I think, from what I've read, that in simplistic terms home water ships would be dark grey, mediterranean light grey, and far east white, but stand to be corrected,


.
Would a ship's range of small boats follow the same pattern as above, or would they be different,

? Also, would the insides of the boat be natural varnished wood, or would they be painted the same colour as the hull,

?
I hope the question(s) make sense,

?
Thank you, and cheers,

,
G