They're typically old Mig engines Chris. I've seen them bolted to all kinds of chassis.
@Canmedic. Thanks Don. I feel the need to scratch build one.
NASCAR uses a similar idea in American stock-car racing - they bolt an old helicopter engine to the back of a truck and slap some ductwork on and use them to dry racetracks after rains and massive wrecks that leave fluids behind. Driver Juan Montoya suffered a steering failure while slowly circling the track behind a jet dryer and slammed into the back of it in 2012 and destroyed his car and lit off a big fire from all the spilled jet fuel.
Maybe you could use this as a starting point…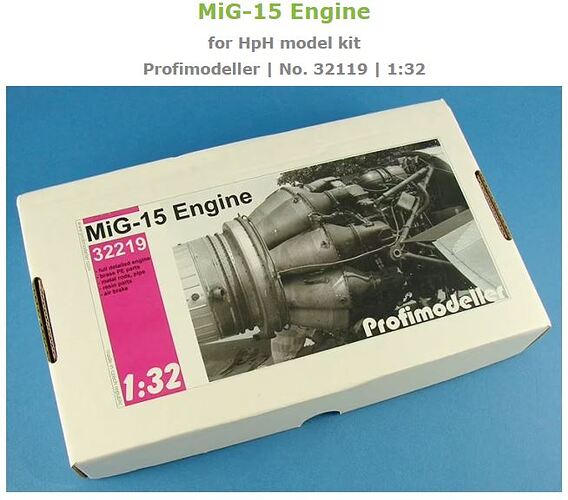 H.P.
@Frenchy . Thats all I need to start with .
Variant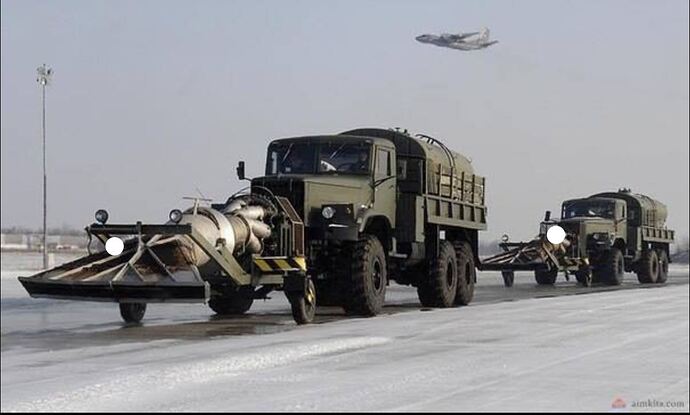 What you get in the Profimodeller set :
http://www.profimodeller.com/detail/p32219-mig-15-engine/
H.P.
I can also take the engine from a 1/32 trumpeter Mig.
If anyone has the mig 15 or 17 available
More pics (the truck is called AIST-5TM ) :
https://zhzhitel.livejournal.com/306668.html
I guess this is the forerunner of the jet engine-based machine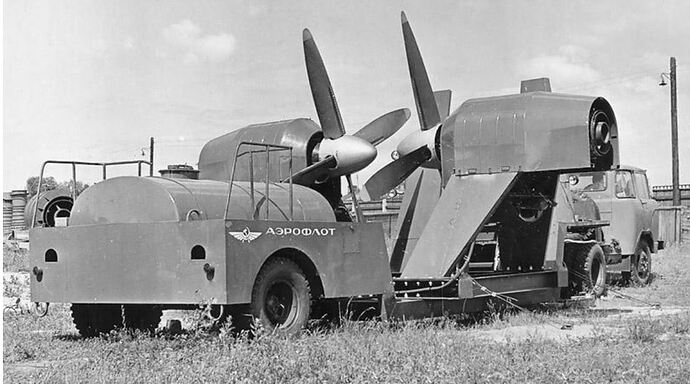 Here's the AIST-5TM's big brother based on the MAZ-537 truck, called AIST-10 :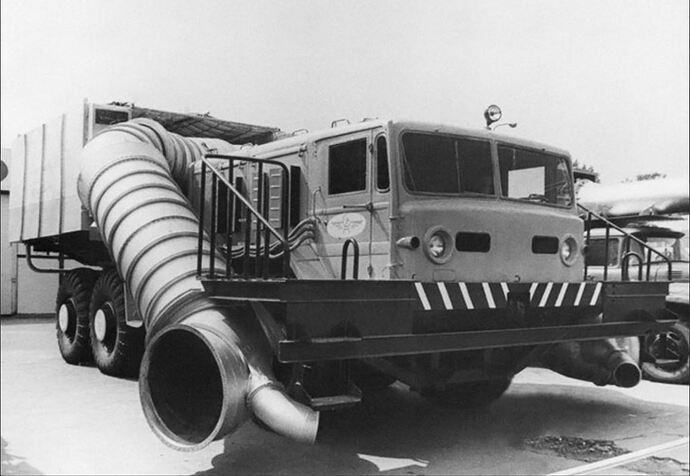 http://uncle-vova.com/card/aist-10-10-agu-ajerodromnaja-gazostrujnaja-ustanovka/
Another view of the "wheeled" variant :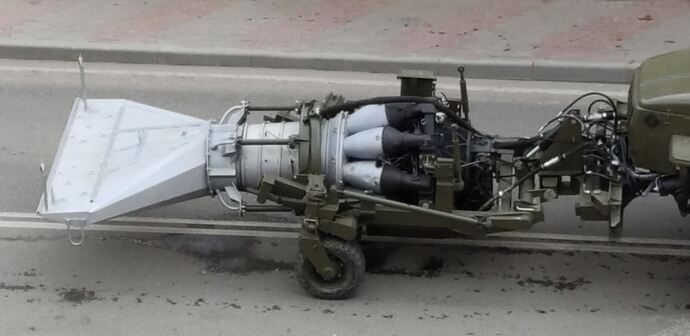 H.P.
@Frenchy . those are amazing and the last image answers some questions for me.
You don't think the scale difference will be too bad between 1/32 and 1/35 Chris?
Kitty hawk makes a 1/48 URAL
And if I bothered to finish that thought…
Maybe there's a 1/48 mig engine to be had?
No . The scale difference will not be a issue . I only need a small bit of the engine and can re work it to account for scale
@Frenchy . you have been a huge help. Thank you so much.
You're welcome Chris. Here are two more views :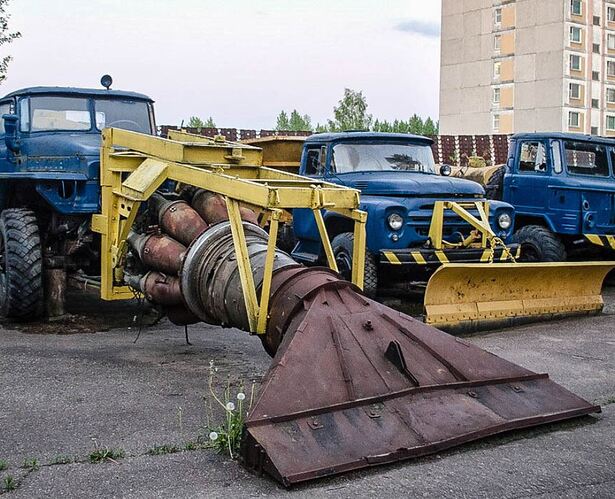 Some detail pics in this Russian forum thread :
https://format72.ru/viewtopic.php?t=325&start=15
H.P.