Yesterday passed by the National Guard in Brazil, IN and stopped for a quick look at their Sherman. Is this a Sherman M4A1 76mm cast hull?
Any comments in identifying type & details would be appreciated. Thank you.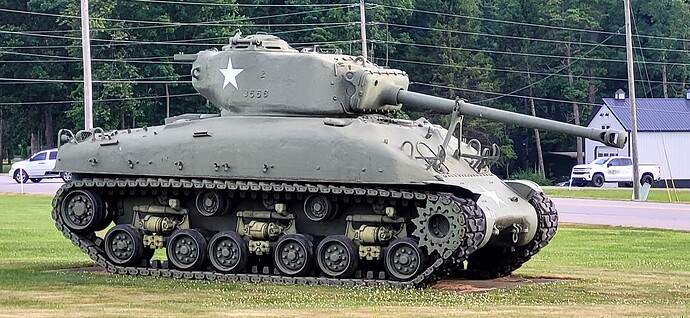 This seemed interesting
.
Does it tell us anything noteworthy?
Thanks again.