Very well done! Very interesting subject. Thought I knew all the M113 versions.
Again great job on the build and finish.
Just one question: is the door handle on the rear ramp on backwards? Or is it me ?
Very nice work on a old conversion . well done
Well done indeed
On a side note, the Sidam turret was also tested on a Spanish BMR-600 PP :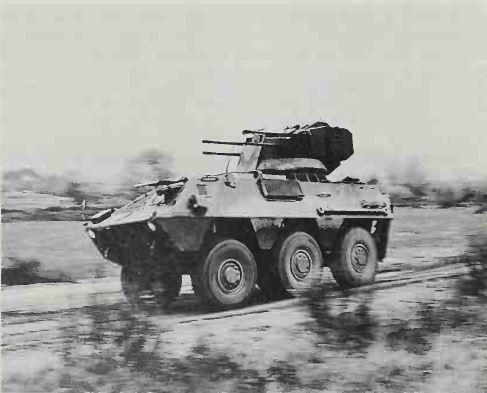 H.P.
Excellent job on this one! I wanna buld it myself, I'm tired of waiting for Italeri to launch it. Do you have any blueprints or measures you could share?
Give me some time to check
probably I have some poor (very poor…) blueprints
You did an excellent job on this conversion.
Didn't Italy have some heavy modified M113, that looked like pickup trucks if I'm saying it right. I saw pictures of them and I scratch built them. But I do not know what they are called.
Cheers,
Ralph
I think you speek about mine layer "Istrice"
Is that what it's called. and there was another one with high sides and a tailgate.