My first completed model of the new year and this part of the forum. Also my first plane is a few years.
This build is based on information from a club member who gave me the kit (comes with two drones, gave one away to another club member) a bird from F Co, 160th SOAR.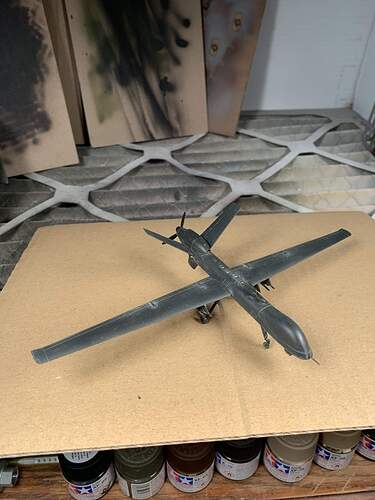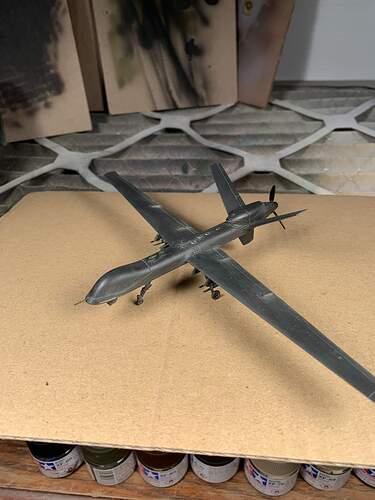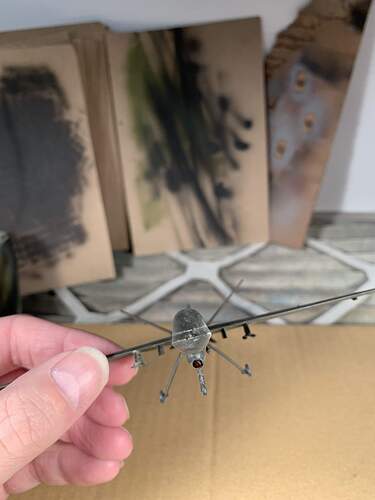 Yes, I rubbed the paint off the front left. It will look fine in the back of the display case/area that no one else looks at. I fear a fix will make it worse.
I don't know why I have more weathering on my plane then I do my tanks but it is what it is. See @G-man69 sometimes I go overboard.