Thanks for posting the link, been meaning to reread that thread before I start on my bridge for the 1/72 diorama campaign.
Here is an image to sort of set the scene for the linked thread:
A high steel trestle done in HO scale!
However if you look closely, you will see that it is made up of a number of off the shelf Atlas O/S scale Signal Bridges.
Add stone piers below the vertical columns for an ever taller structure.
Food for thought?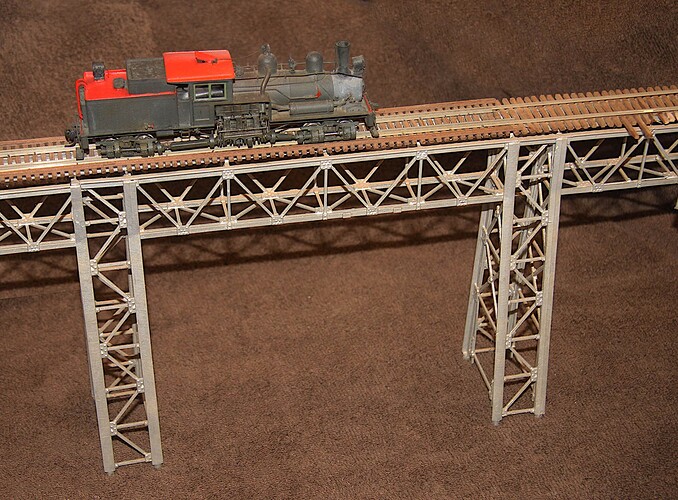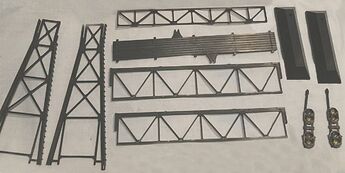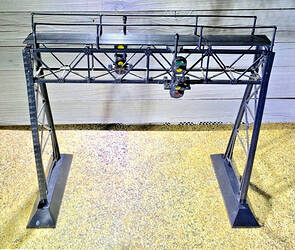 An HO Signal Bridge would work just as well to represent a large steel trestle in N Scale.
If someone is getting into the new laser flat shape cutting systems these bridge components would be very easy to make in mass.
Something remotely Similar but on a much larger scale:
High Bridge on the Norfolk Southern just South of Lexington, KY.
(That's the name of the bridge, "High Bridge" and there is a small community at the north end of the trestle named "High Bridge, KY.")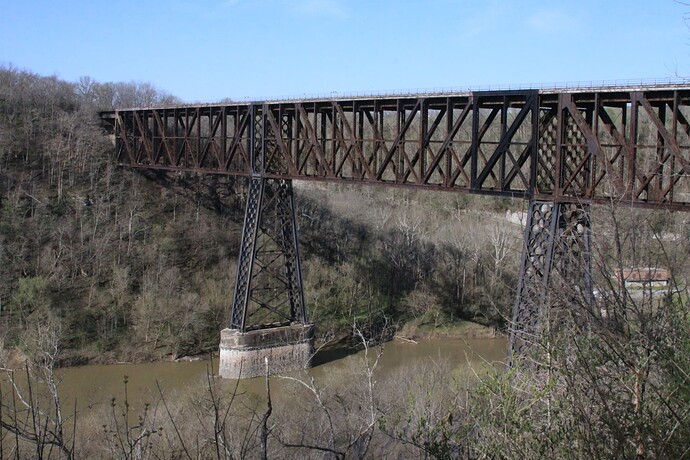 Mike Koenig Photo
In taking up right where the earlier archived thread left off; I have been eyeing this big Lionel sized steel arched bridge. It is fairly good looking. Its' only failing is that the top deck is just an embossed metal plate but this could easily be replaced with a scratch built open girder structure made from Evergreen plastic shapes to create a very realistic look.
This would be perfect for a military scale railroad bridge diorama.
(With maybe a Sherman inching its' way across!)
On the same vein, this other Lionel bridge could offer some definite possibilities in 1/35th military scale: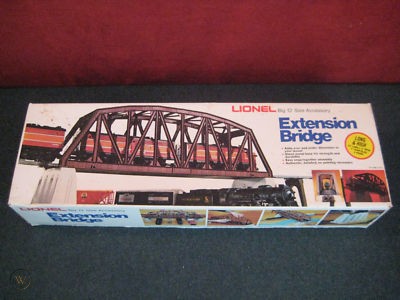 The local "all trains" hobbyshop has four of these big bridge truss side frames for sale cheap, in case anyone is interested? Not my stuff but I would be happy to help hook you up! (No decking or cross members JUST the side frames.)
That is a G Scale (1/32 - 1/25th scale) Caboose in the photo for comparison.
The bridge frames above might be a good start (with some modifications) for a bridge dio of the meet up between Russian and US forces at the Elbe River near the end of WWII.
(As in these never before seen photos taken by Lt. Oaks of the 166th Signal Photo Company; as found in the Patton Library Collection. Copyright Patton/Benning Collection ~ All Rights Reserved)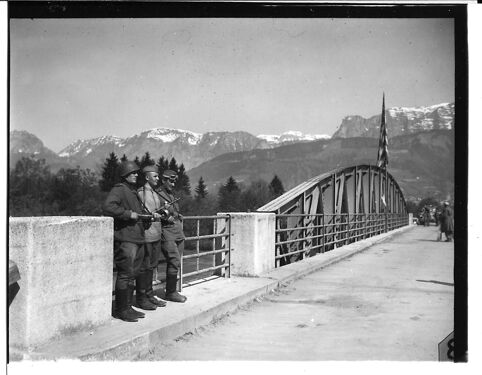 (I'm not kidding. I was tasked by the Museum with making these prints
from Oak's original 4x5 B&W negatives.)
Another suggestion: This nice little American Flyer brand S Gauge bridge. (1/64th) Made in the 50' & 60s, this bridge can still be found for sale on eBay and elsewhere.
Fill the metal pan with Sculpta-Mold to make a roadway and you would have a nice military scale highway bridge.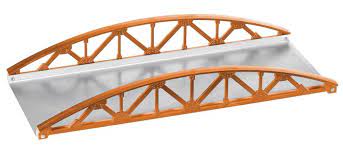 Flyer also offered a large train waiting shed that used these curved arched trusses as supports for the clear glass ceiling.
Interesting, will have to reread again but at first skim found it interesting he didn't mention a SPUI.
An SPUI, much like a Double Diamond or a Clover Leaf, is a type of highway interchange that includes a bridge and that bridge can be of many different types (usually a wide deck bridge) so no reason for him to specifically mention the SPUI in his paper.
Yes, it's an interchange type but the bridge is a single bridge that is very wide to accommodate the traffic. The others are many single bridges. You can remove one and keep the traffic open on the other. It is my understanding with a SPUI that can not happen as it is one. Just thought that would be worth to mention even as a subtype is all.
Well I can see the question both ways but I tend to favor the Author's viewpoint.
If you get under the wide deck bridge of a SPUI it is usually made up of one pre-stressed concrete beam after another on a 5 foot spacing, making for a very wide, very heavy load capacity, deck bridge but it is still a simple deck bridge. Or if you will, several deck bridges placed side by side.
We must be very progressive here in Lexington, KY. We have one SPUI, one Double Diamond (with another on the way) and at least 4 Round-Abouts that I know of.
A Personal Observation:
Model bridges don't really have a scale per se. Their size is based on their length, the load they must carry and on what structural material they are intended to represent.
The only thing that may have a scale are the rivets shown to be holding a steel model bridge together. Myself I care more that the model bridge I am using actually HAS rivet detail than I do as to the exact/correct size of those rivets.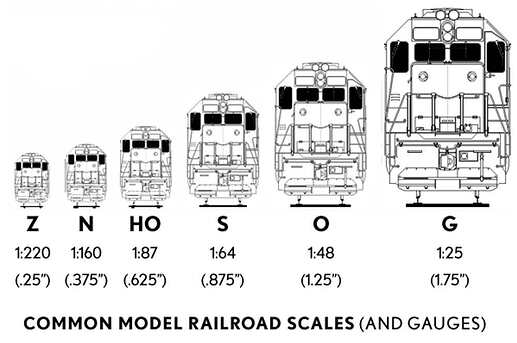 The expense and maintenance has had the SPUI fall out of favor or so I am told. I know of two in NC, one I drive on a bunch and another by Fort Bragg. I don't have a diverging diamond (double diamond) by me but we have a few in the state. Rode on my first after a stop going to Myrtle Beach. Roundabouts are like rabbits around here. I recall seeing a google stat that we had 3,200 in the state. Probably closer to 4,000 now as every traffic/safety engineer seems to love them.
Tank ~ When I saw the first (and only) such interchange go in, there in Lexington, I immediately thought the initial massive construction investment $$$ is not worth the somewhat (to me) improved traffic flow and convenience.
Getting back to Bridges and Railways:
Here is a small prototype RR bridge I am currently working on. It consists of two Atlas HO Warren Thru Truss Railroad bridges spliced together, then turned upside down to make for a larger 1/35th scale deck truss with extra framing added.
Construction of this bridge is also covered further in the original archived article. (See link above.)
!
That is Trumpeter's track painted and stained but without the weird supporting road bed. I much prefer the more realistic looking Dragon roadbed that can almost make your track a diorama in itself! Can you find the Trumpeter road bed used as something else entirely different in these images?
(The tops of the two concrete abutments.)
FYI ~ My stream in these photos is just a wavy cut piece of typing paper and some photoshop. The "ground cover" is a brown bath towel.
I have no idea exactly how, in the end, I will compose the diorama.
Effective. Imparts the concept without taking the eye from the tank, flatcar, or physical plant.