Armor35 not only produces military, railway, and civilian figures, statues, "cheesecake" and fantasy figures, mutts and cats, they also make these historical subjects: Soviet Movie Actors. These actors are from the feature film Caucasian Captive.
Each of these are available in three scales:
1/16
1/24
1/32
(You read that right, 1/32, not 1/35.)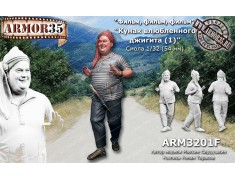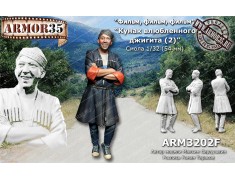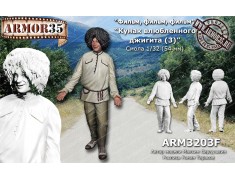 The bushy hair Soviet Actor (3) is Georgy Vitsin. That is not his hair, but a Caucasian hat.