Speaking of rigging, I'm just starting to help do a 1:1 scale project.
We have until June to turn this:

Into this: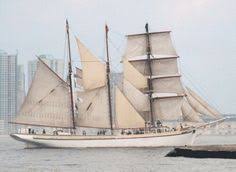 It's actually 123 years old, but gets unrigged every fall, has lots of tlc, then re-rigged in the spring.
First the cover comes off and two gaffs, three booms and a topgallant mast and yard need added.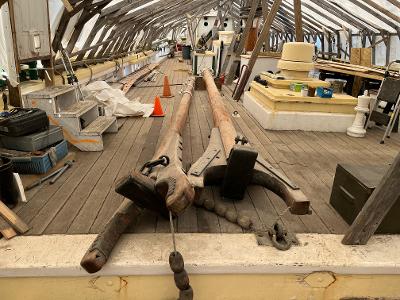 Each line is already cut to length, tagged, and sensibly organized, just like many other kits: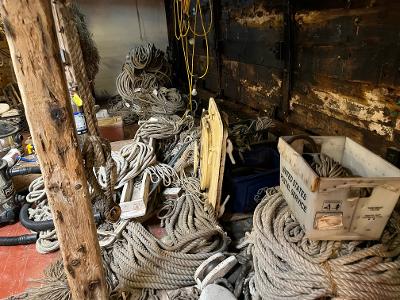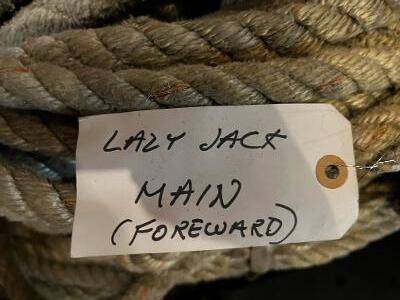 Also there are dozens of blocks, coming in a wide variety of styles and sizes.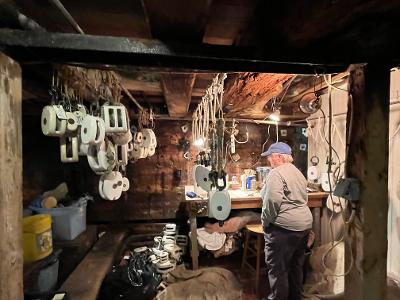 Each (hopefully) with a tag showing it's location.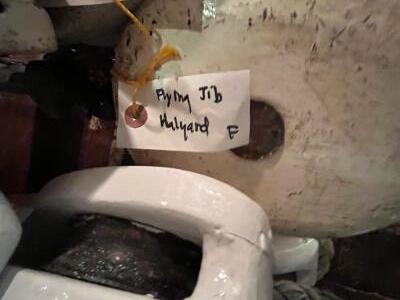 Instead of glue, they are held on by an equally wide variety of shackles, but I'm not sure where they are hiding. Instead of the Carpet Monster, we have the bottom of the Delaware River!