https://www.squarecylinder.com/2023/07/spike-millikens-surrealist-visions/?fbclid=IwAR3bhXqPIgRICalKTZDwT5quJYD-8wE7DV7zxBjW_7GGvayhng8lmEz39uc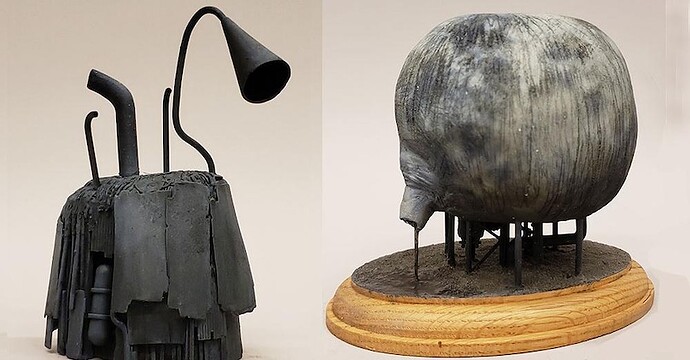 Thank's for sharing this!

—mike
You're very welcome. The illustrations and sculptures looks interesting.
His figure painting technique could use a bit of work…
His sketches are quite good.



Cheers,
M
Here come the critics…
I agree. I think capturing the entire figure and engine block in the same rust might have had a better effect. The gold base doesn't do anything for me either. IMHO. I do like his sketches.
…
—mike
I was appreciating the concept and composition of the figures and was under the impression that he didn't paint the figures or base but had cut the heads off and built and painted the "new heads" then attached those to the figures.
Yes, the sketches are outstanding!
Makes perfect sense now… also, seeing them in a grouping like that.
—mike
That second from the left is a godawful representation of a Borg Cube…
Every great idea has it's time, in this case 1975 and the tank turret headed elephants built by Roger Dean as a reference for one of his paintings…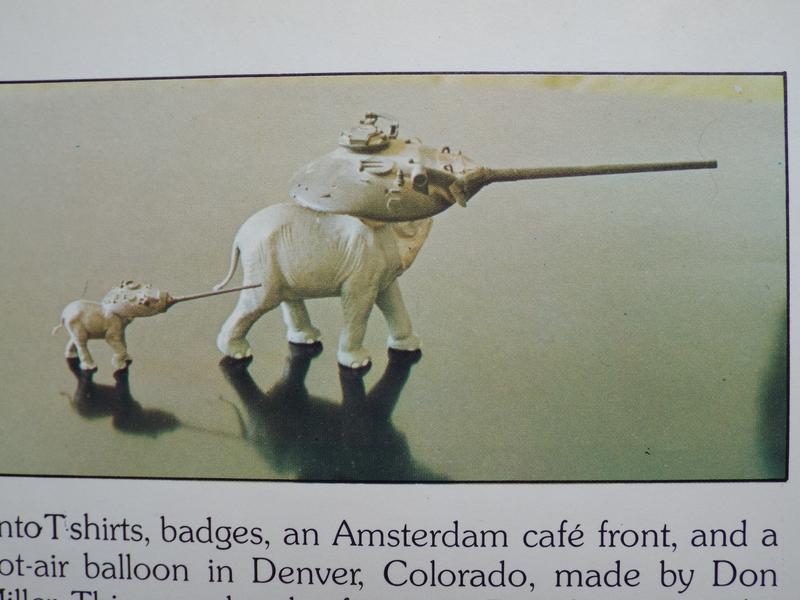 Cheers,
M
Hello! Great seeing these here.
Yes, I sctrachbuilt the heads except the engine one that's barely modified from the original kit parts.
Also yes, I didn't modify or repaint the bodies. The bodies are Marx toy company American presidents. They came out in the late 60's I think, and are easy to find. Unlike Marx's green army men the presidents are a hard ABS like plastic.
The bases are fairly ugly. I extended the original bases here with wood, later versions with Magic Sculpt, hollwed the extension out filled them with lead.
Happy to answer any questions. Thanks for posting!
My art teacher at school had that Roger Dean book in class. Lots of inspiration from it. Remember drawing the bird skull headed SR-71 from it. Did a lot of SF and fantasy style art for my GCSE based on what I saw from Roger Dean, Ralph Macquarie and Syd Mead.
@Spike_Milliken, Thanks for checking in and clarifying those details in question.
Interesting, with lead shot?
Haha!
I gotta look this Roger Dean up.
Hello!
Sorry about the delay. It wasn't shot but homemade ingots. I'd been using 1.0mm to .05mm lead wire for detailing. Works great, holds tight shapes but very fragile. I ordered more and got 5mm by mistake. It came in handy in this case to hammer out little blocks to exactly fit the hollows in the base.
Thanks for asking, be well!