So i was out on my daily walk today and passed our local opticians and saw a lot of star wars figures and vehicles in the window, so i thought i would share these pictures with you guys.
Even Darth Vader is wearing a mask!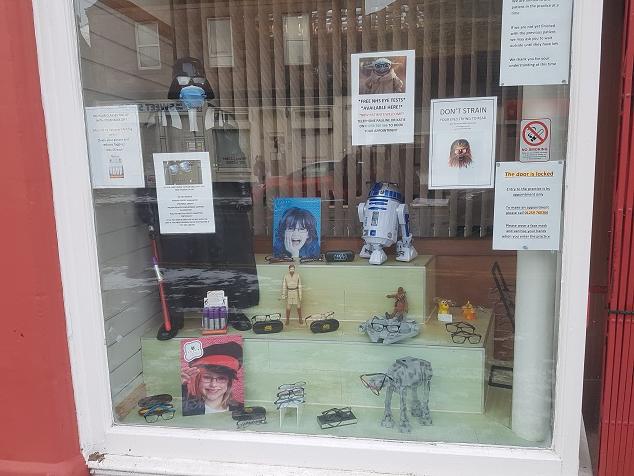 R2D2 reminds me of an auntie balancing her glasses on her head.
this reminds me that i really need a hair cut and can't wait for the barbers to open again
you have to admit, Vader does look cooler in shades
Not sure this is a good look for a future Jedi Master