Comments as per the other thread Jim. Very nicely done
Beautiful job on the camouflage and shading, Jim.
SWEET!!
I just love it. Very well done, indeed.
Amazing camo pattern on both!
Now you made me want to build an AT-ST too.
Looks great.
Thanks fellas!
And they are finished. Details are on the individual thread under this campaign
Many thanks to John @Johnnych01 and Ryan @Tank_1812 for coming up with and organising this campaign. It was an itch I've been needing to scratch for a long time! Now off to decide on next project to start so I can procrastinate about doing the camo on the Leopard 2a7+…Ha!
Final pics;
Fantastic build Jim and a very welcome addition to the group build.
I second John's comments @iwatajim. It has been a joy watching you create a great looking chicken and Matilda.
Excellent work. They look fantastic. I have really enjoyed watching you build these.
Many thanks John @Johnnych01, Ryan @Tank_1812, Peter @petbat and Jesper @SGTJKJ.
I have really enjoyed this build, which turned from a quick blast into quite an involved project, but I now have two nice wee pieces on the shelf. Talking of wee, I'll not miss working at 1/48th scale, the Leopard seems ridiculously big now!
Thanks again, Jim.
Both are superb!!
Nice colours, good weathering.
My entry with my 3D printed AT-ST scout walker, it will be a desert camo, black and white base first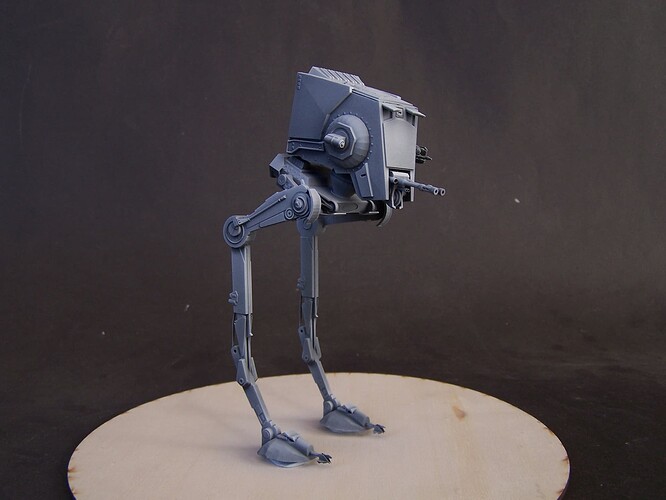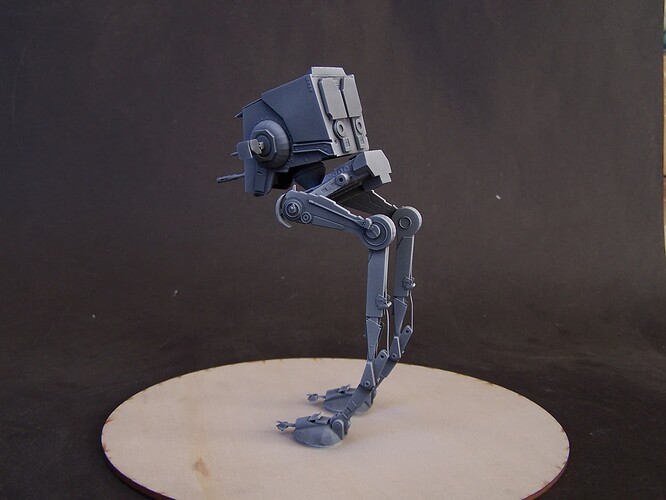 Great to have you here as part of the group build, and looking forward to seeing yours with desert cam on it … and very nice 3D printing.
Looks like a nice little print Venelin.
I have been working my way through my paint backlog, but the last few days my wife was in her 'come and sit with me phase'. So after much box rattling, scratching and scraping I gathered together some 'window dressing' for the Old MPC pile of

Rather than fill chasms, I decided to 'modify'.
Backstory. After the fall of the Empire, many regions came under the control of ex-Imperial warlords. In order to maintain their strength, they had to rely on improvising repairs and upgrades to their military hardware. This then meant large scale changes and jury rigging of components to get things working.
I am going to do a British Caunter scheme (or maybe Malta scheme). I did the Bronco A9 in Caunter and the valentine in Malta recently. So with those in mind, I give you my salute to Star Wars model builders who used various bits from model kits to produce the studio models, and salute to the poor brave Tommy's that had to suffer the wacky multi turreted, "riveter's delights" the British called tanks the early stages of WW2…
I give you - THE AT-A9 complete with Vicker's style Twin blasters…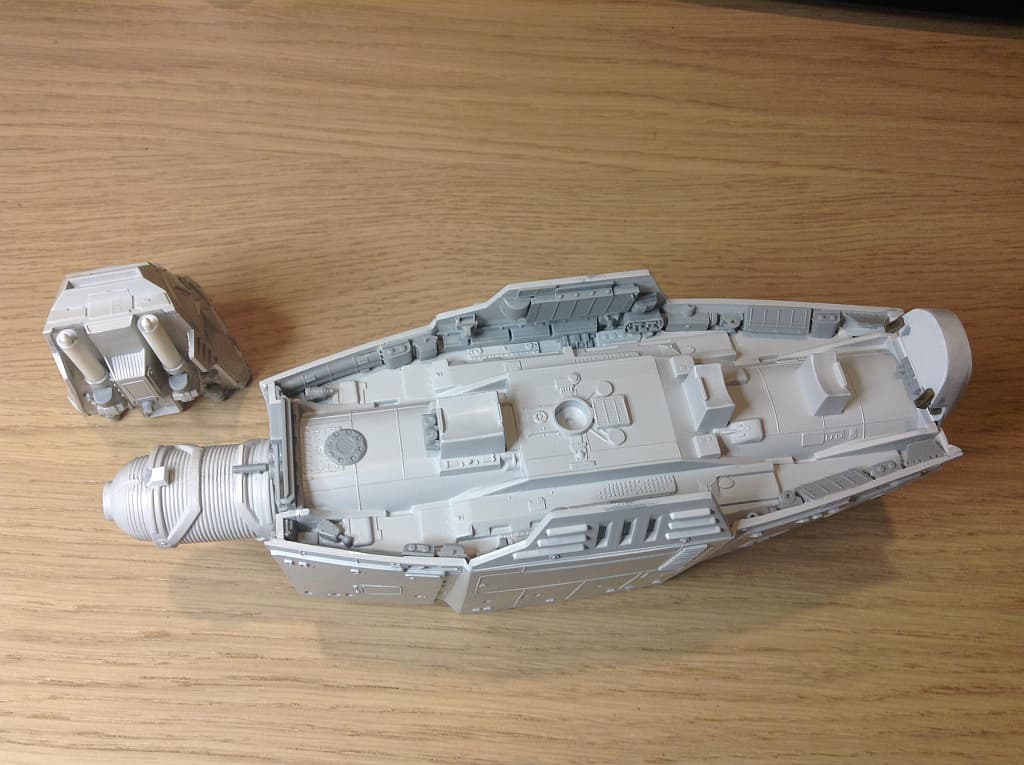 Turret mounted radio dome and huge radiators…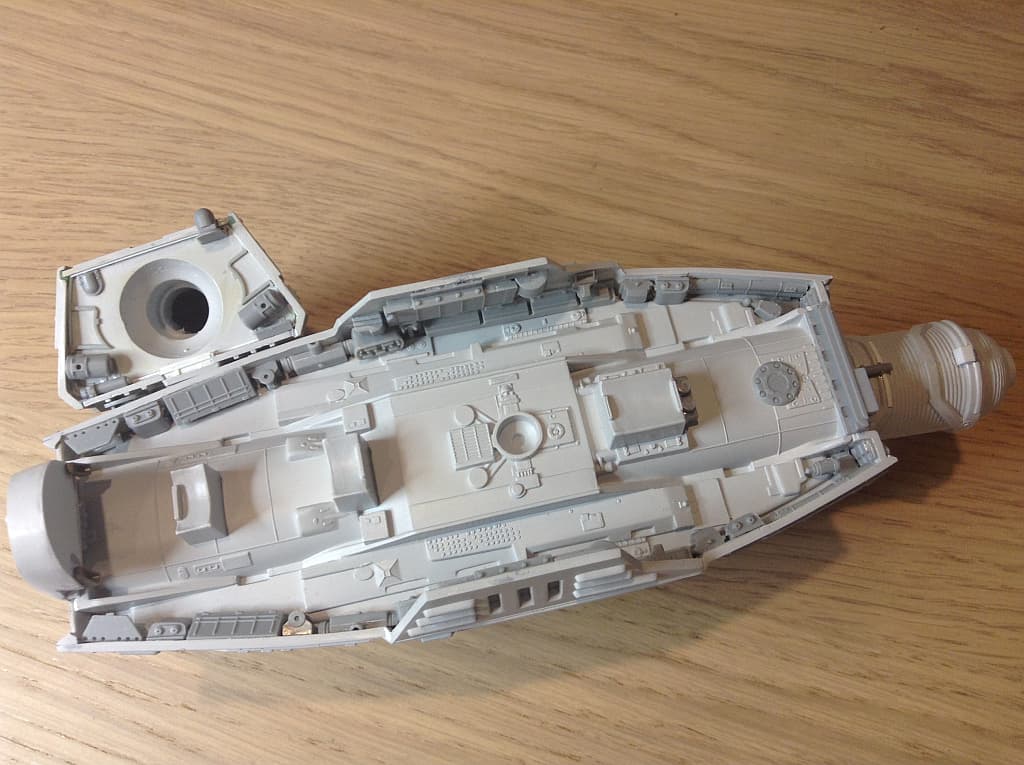 …and Rivets!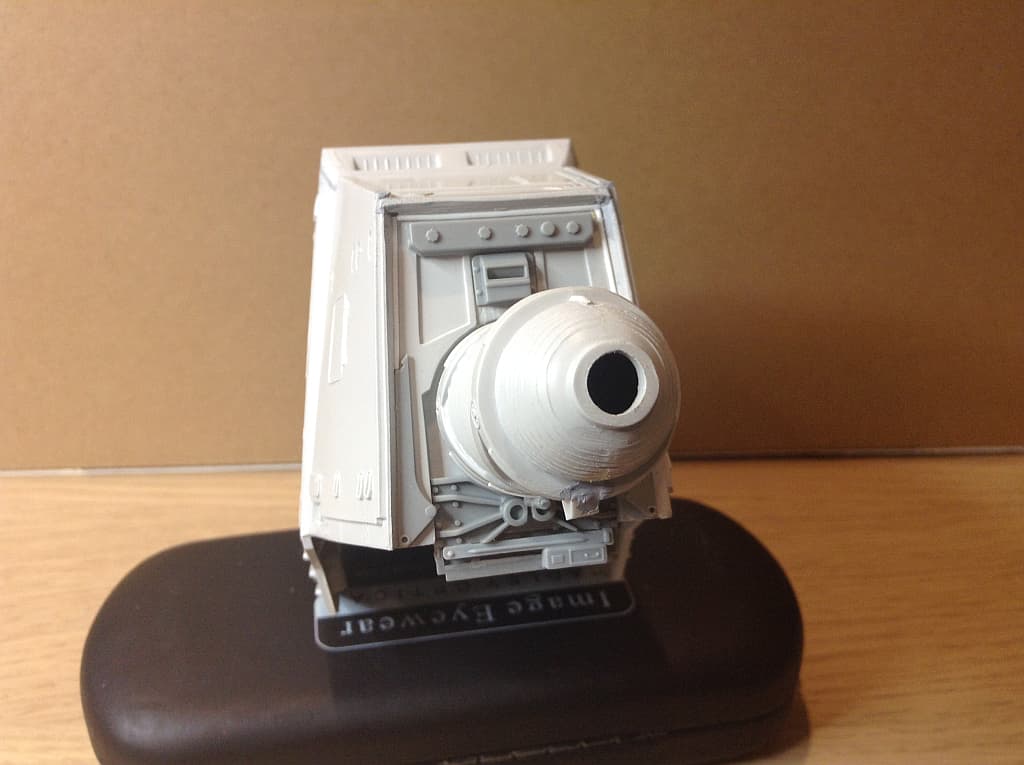 Great add ons Peter, and its always nice to see some subtle changes to the base kit to give it a new look. I quite liked watching the Mandalorian and the opening scene in one of the episodes in the scrap yard with the 2 ATATs converted into heavy movers/cranes/lifters.
The Book of Boba Fett. See what they do to a Naboo fighter…