Hi all, I recently acquired AFV Clubs Stuka zu fuss kit, and have just started pottering with it.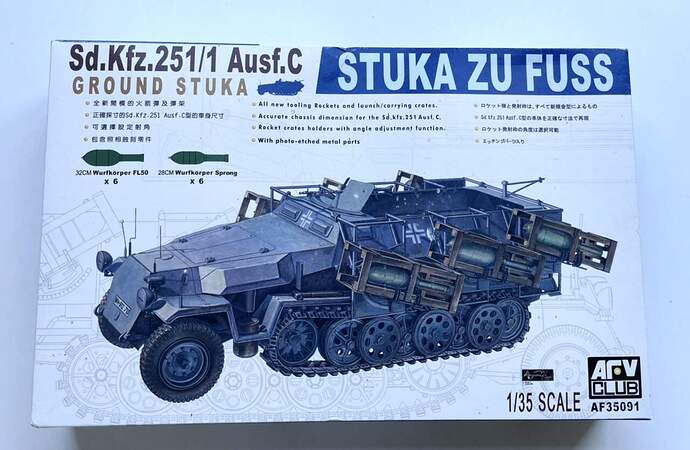 There's a couple of things that could use improvement with the kits crates that stow the rockets. I am contemplating scratching the crates, and wondered if anyone had some reference material in regards the crates, and sizing etc? they appear quite complex from photos I have seen and i'm trying to figure out there makeup?
AFV club supplies 6 x identical crates in the kit, but surely they must differ depending on the type of rocket?
Onto the rockets themselves, I think I have seen a photo somewhere showing a small auxiliary nozzle or similar project downwards just behind the main body of the rocket. Is that a thing? or was I imagining it?
Any thoughts or images would be appreciated! thanks in advance.