This is stunning work on those two kits . Neither of which is easy builds
Thanks for the comments, it is just a matter of starting and the results are seen little by little.
Hugs
One step more, both models on the base…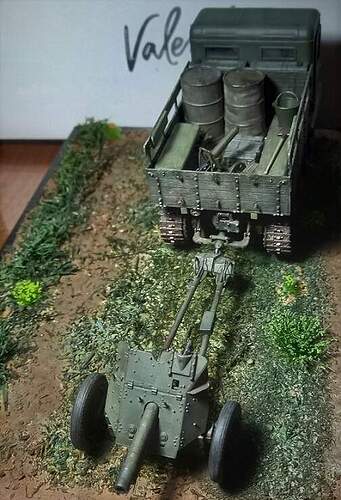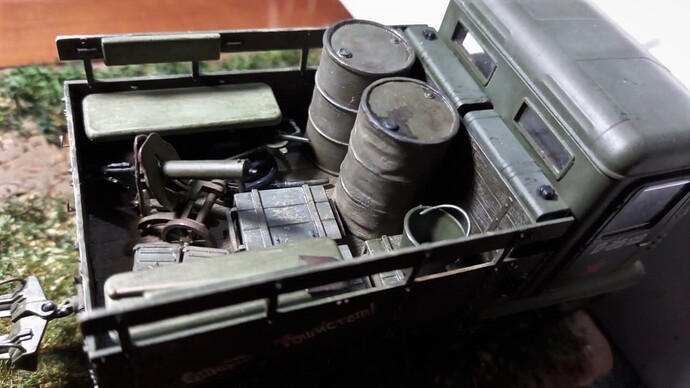 Now I must job with the soldiers, paint each one, and put them in its correct position in the base. The scene goes advanced…
Regards, Omar
Truly very nice … Not to tell you what to do because it is a beautiful build and may just be the pics . Did you do any filters , washes or dry brushing on thw artillery . Or is it represented as a factory fresh piece?
Yes, I have done, the pics do not show the job that I made.
I must have better pics
The first soldier on the base, its a Soviet Commissar, of the fusilier company…
The pic: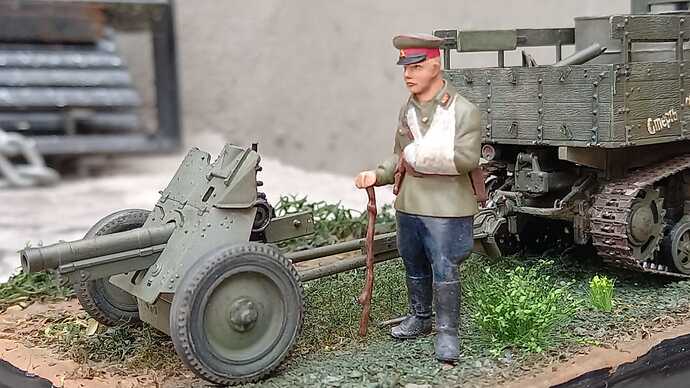 Regards, Omar
The advances with the Soviet soldiers, ready to place at the base of the diorama:

Now it's time to place them on the base …
Dear, and the end, the figures in their position, I pass the first photos to show you how it looks, the final photos of the work outside are missing, with good lights and better approaches …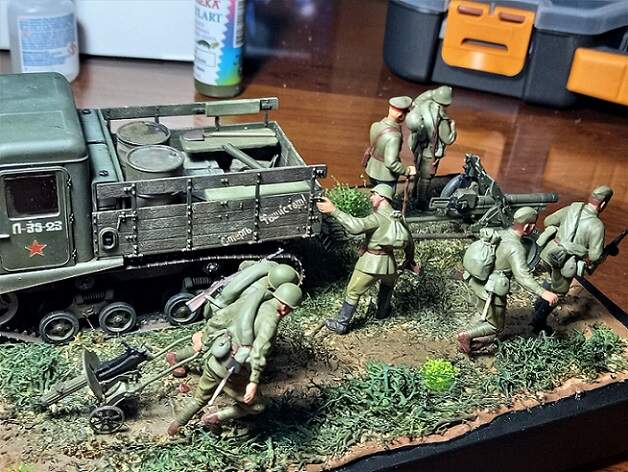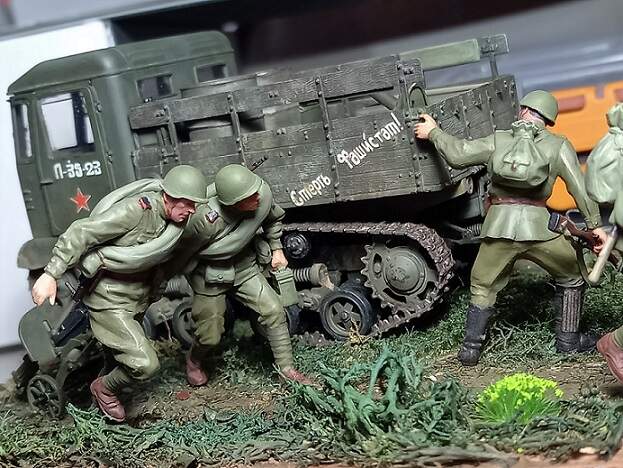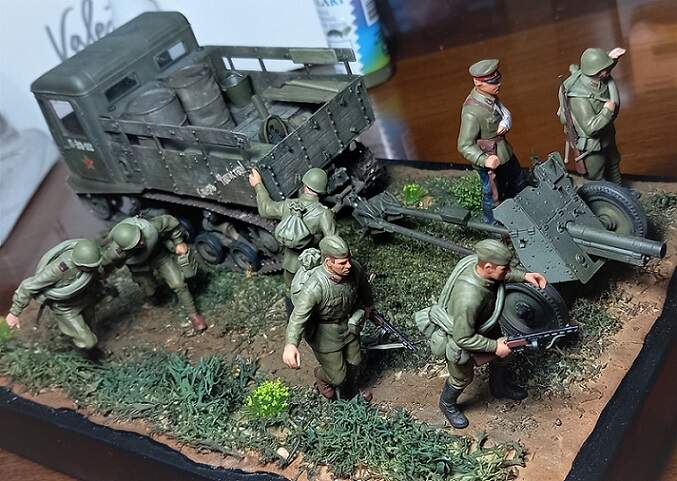 Regards, Omar
The end of the work has arrived, photos outside, I think with better views, I hope you like it. Keep in mind that I thought of the choice of figures in a scene from the summer of '43, in order to combine uniforms and weapons at the time of changing clothes, that's why the mix of uniforms.
Kits used, STZ-5 (Vulcan 56010), Soviet 76 mm Regimental Gun, mod. 1943, Soviet Anti-tank Team 1942-43 figures No. 6049, Soviet machineguns crew WWII by Zvezda No. 3584, and Soviet Antitank artillery (Barbarrosa and de the Battle of Kursk) by ICM.
I hope you like it, Greetings Omar
@Omar,
you've done a super job! May have to add one of these tractors to the stash, hoping mine will turn out at least half as nice as yours. Good choice on your figure selection, they do convey a sense of action. Thanks for sharing and posting your work!
~ Eddy

Eddy
The important is share our job, I think if you like the hobby you will enjoy this model. Put your target and then start, sure you can get an excellent job, I hope to see it soon.
Regards, Omar