My guess from the photo is metal but it's like 60/40.
nice homemade conversion… i follow you!
Thanks you all, metal it'll be

Little update, more fittings and the turret is finished, later this evening I'll start with the tracks.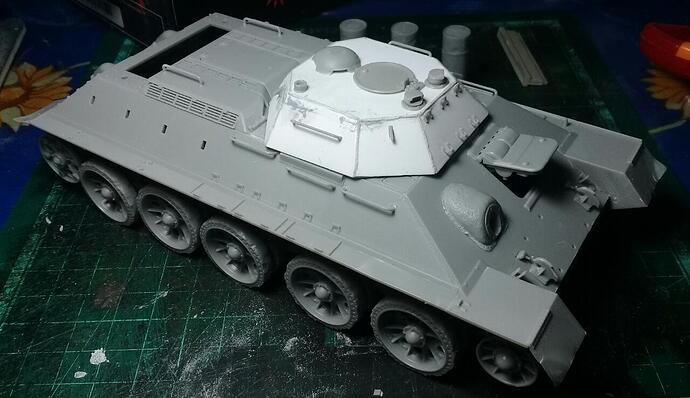 Hello everyone!! Another update, this time I am testing the pipes that will support the platform on the engine deck where the ZPU-1 will be mounted. Nothing is glued yet and everything was carefully measured using my "Eyemeter"
I have to get me one of those "eyemeters".
Overall it is looking good. Though they will be covered the grab handle should be further towards the center as the pipes appear correct.
Thanks for watching, actually I placed the handles on the marks that Dragon provided, maybe they misplaced them?
I think that would be case then. Again it's all under the platform and gun so many won't know.
I could easily re position them but as you said I don't think it may be worthly.