Looks like it was airbrushed using hard masks,or maybe putty of some kind.
Yep, airbrushed using poster putty and subtractive masking. First you airbrush the black, then cover with poster putty all the areas that you want to remain black. Then airbrush the tan. Cover all the areas that you want to remain tan. Then finally airbrush the green. Remove all the poster putty and you have the above camo pattern.
You can find generic poster putty at any dollar store. Don't buy the expensive Blu-Tac stuff. It's remarkable the interesting camo patterns you can create this way.
Thanks so much for the great info. I never painted camouflage before.
You can also create it by cutting the shapes from masking tape rather than using Blu-Tac. This is how I created the pattern here: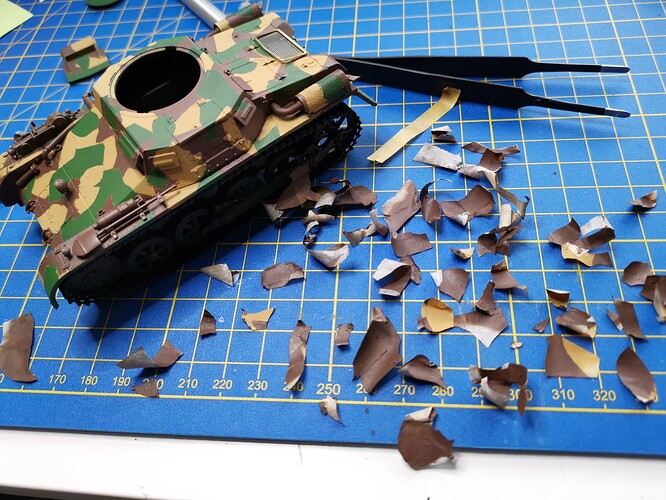 Not this particular camo pattern,but there are times when you can also freehand a pattern