This is my first campaign and also using the new system so I hope I am doing it right…
Let me introduce the model I will build, T-Model SSyms heavy plattformwagen at 1/35: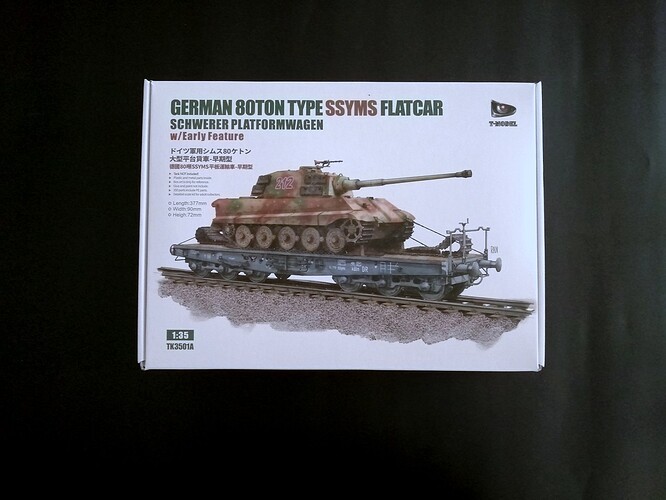 Eventually it will be posted also as a review, as I got it from T-Model for that purpose.
The box is compact and is filled with a good amount of sprues: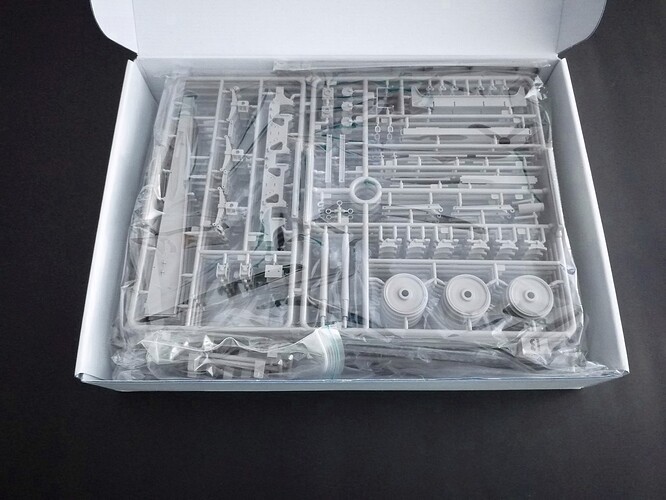 This edition comes with a printed wooden deck, and has parts for building either the early or late versions.
Next post, starting with the bogies.
Note: I am no expert on railway stuff, so feel free to comment any mistake you see on the model or my text!