I usually Builld Ships but thought I would try something different. This is what I will be working on…Cheers mark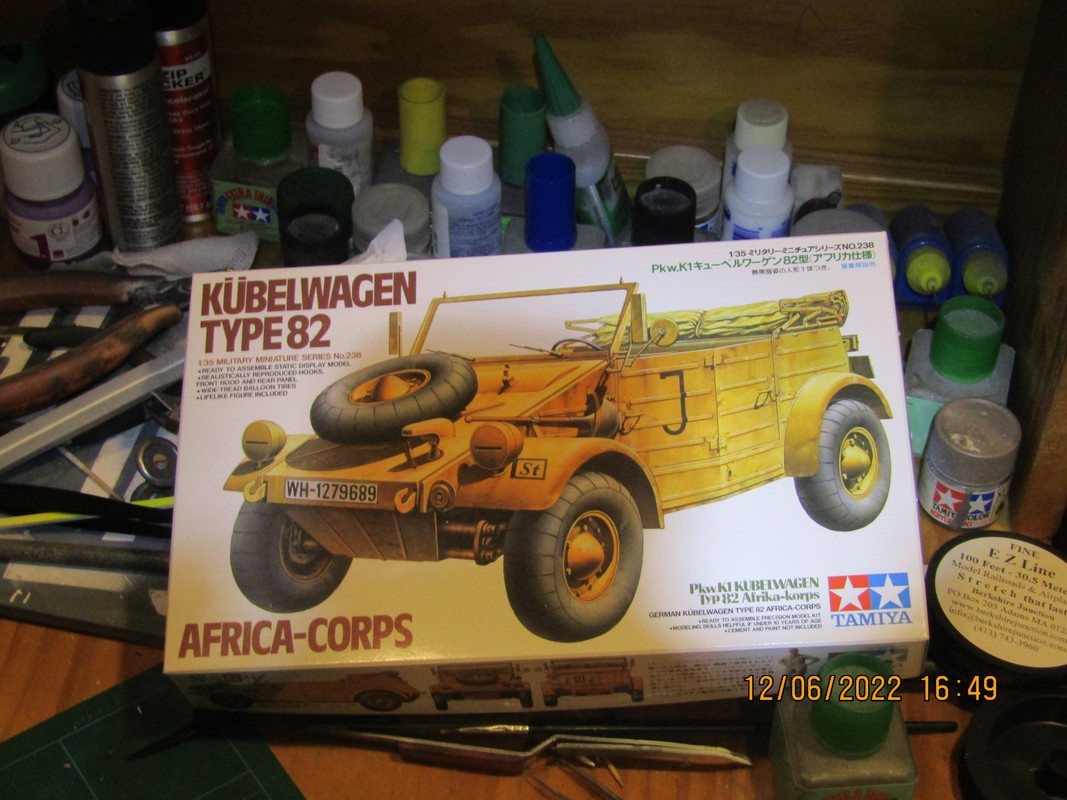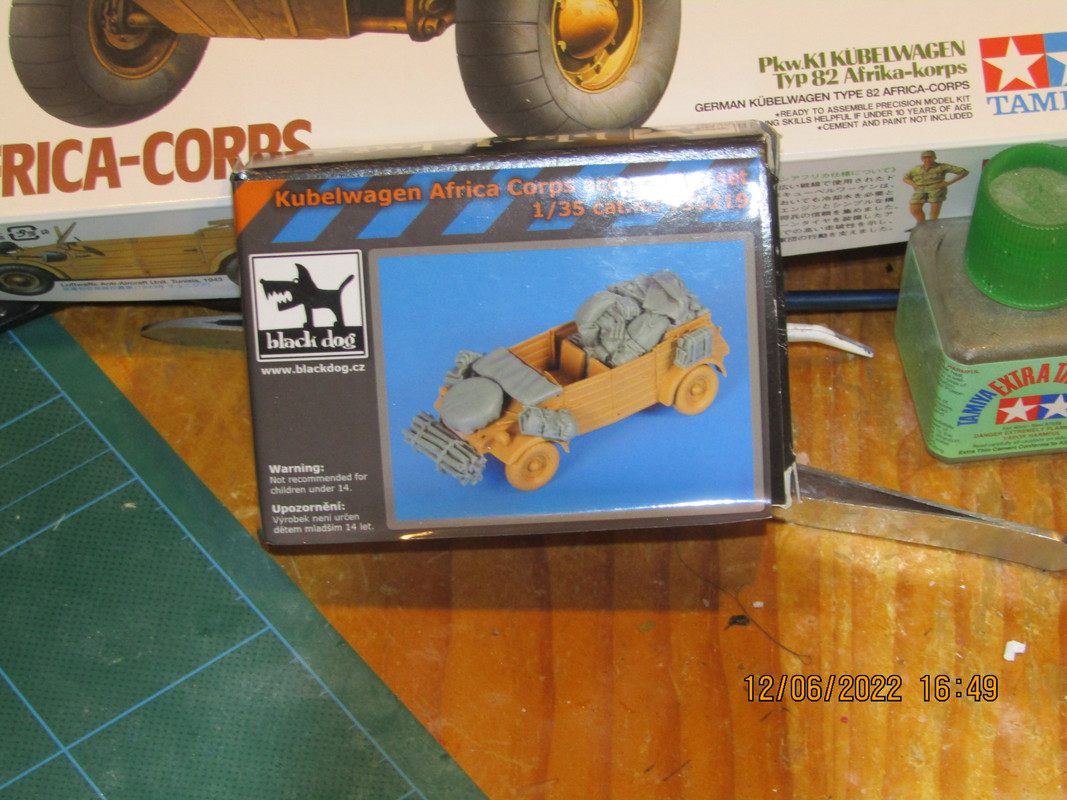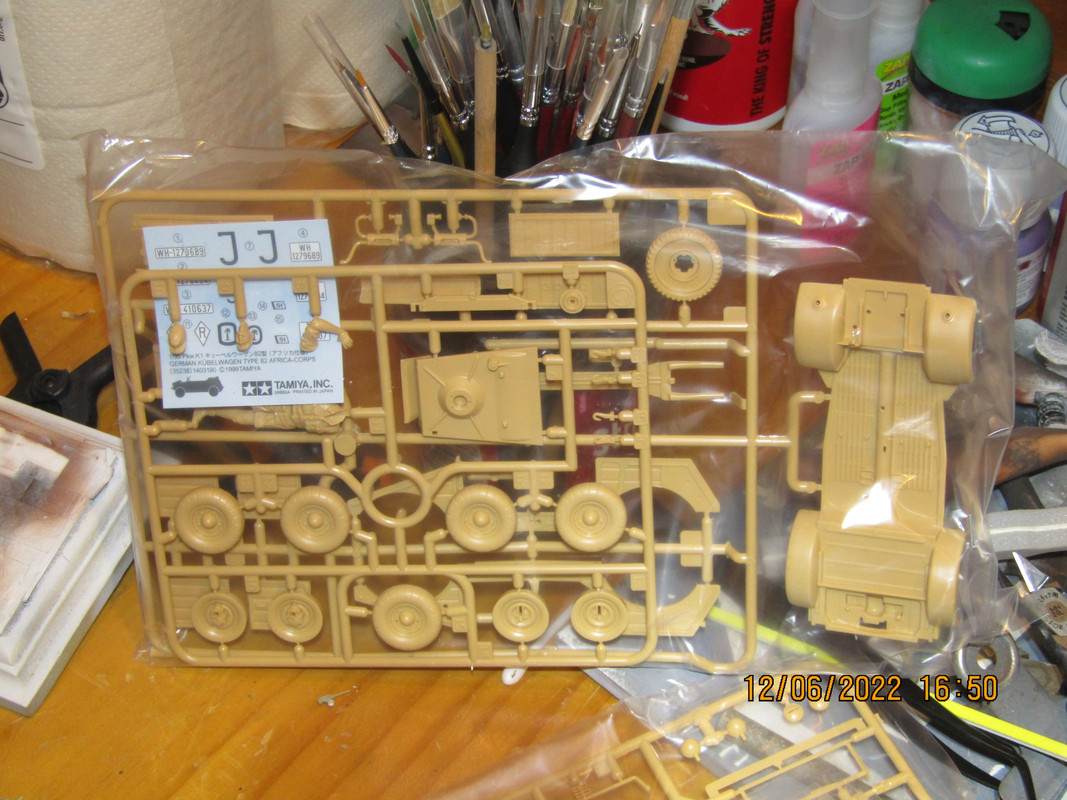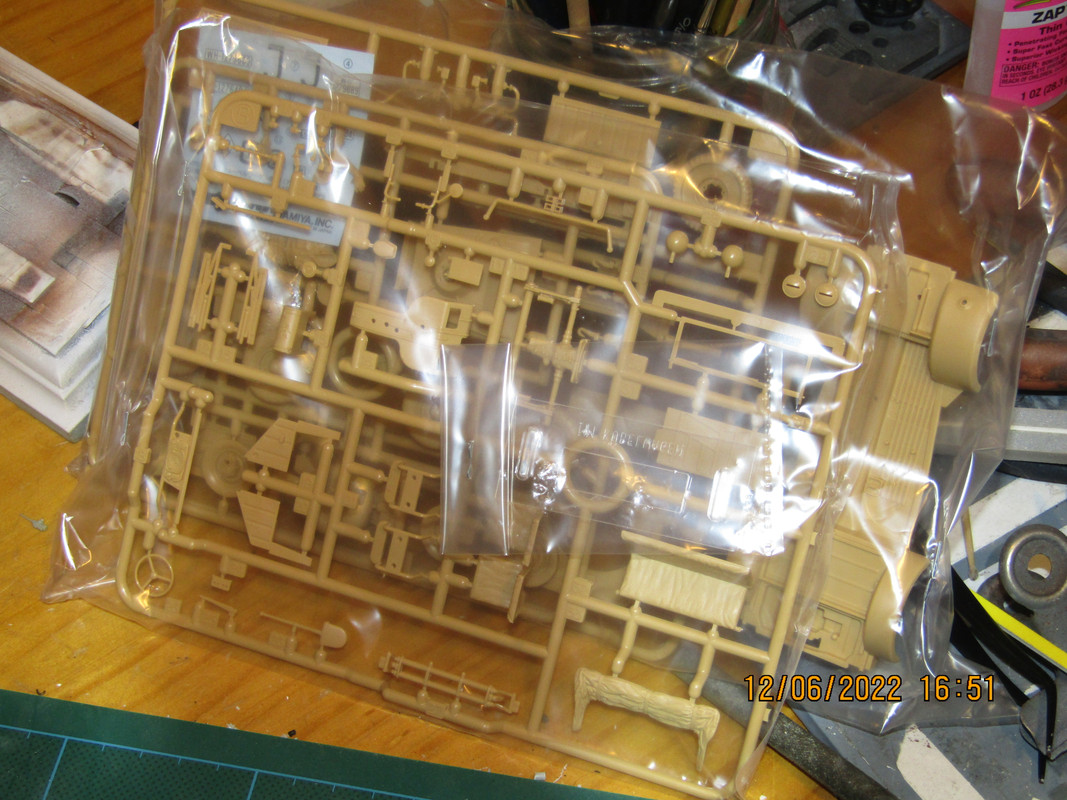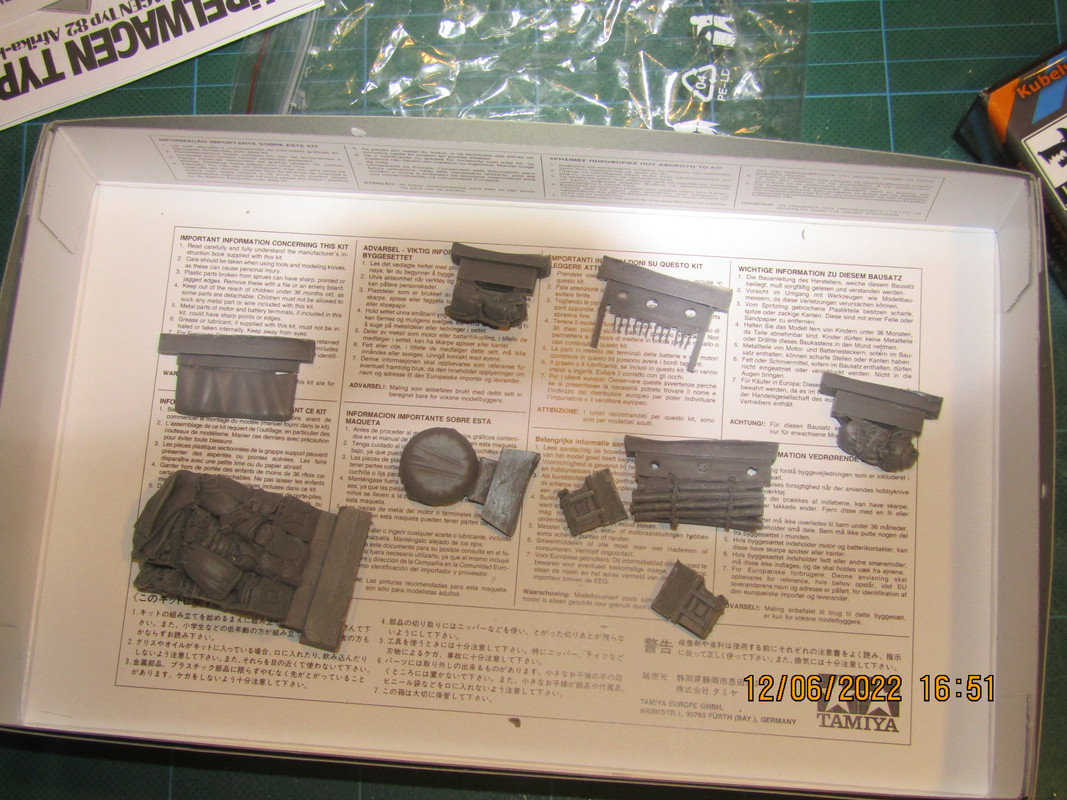 It's Body has been put together and the Resin Parts have been thoroughly washed. I stippled the Exhausts with Mr Surfacer ready for some Rust work. Will have more soon…Cheers mark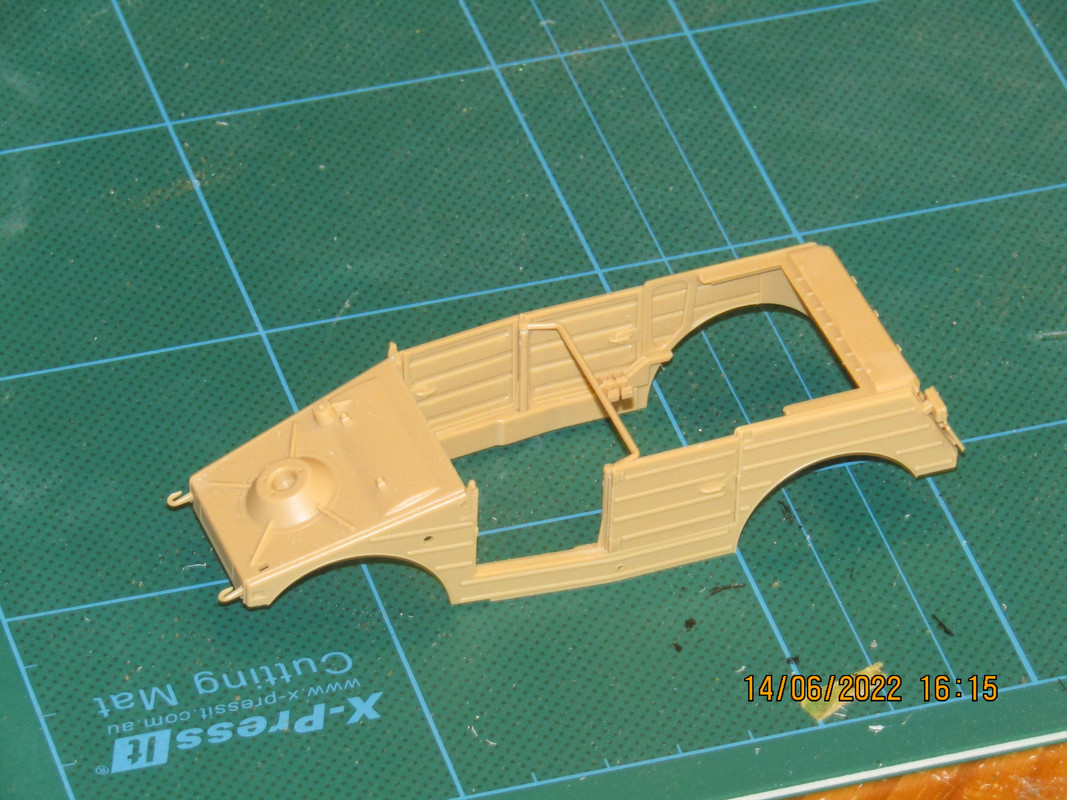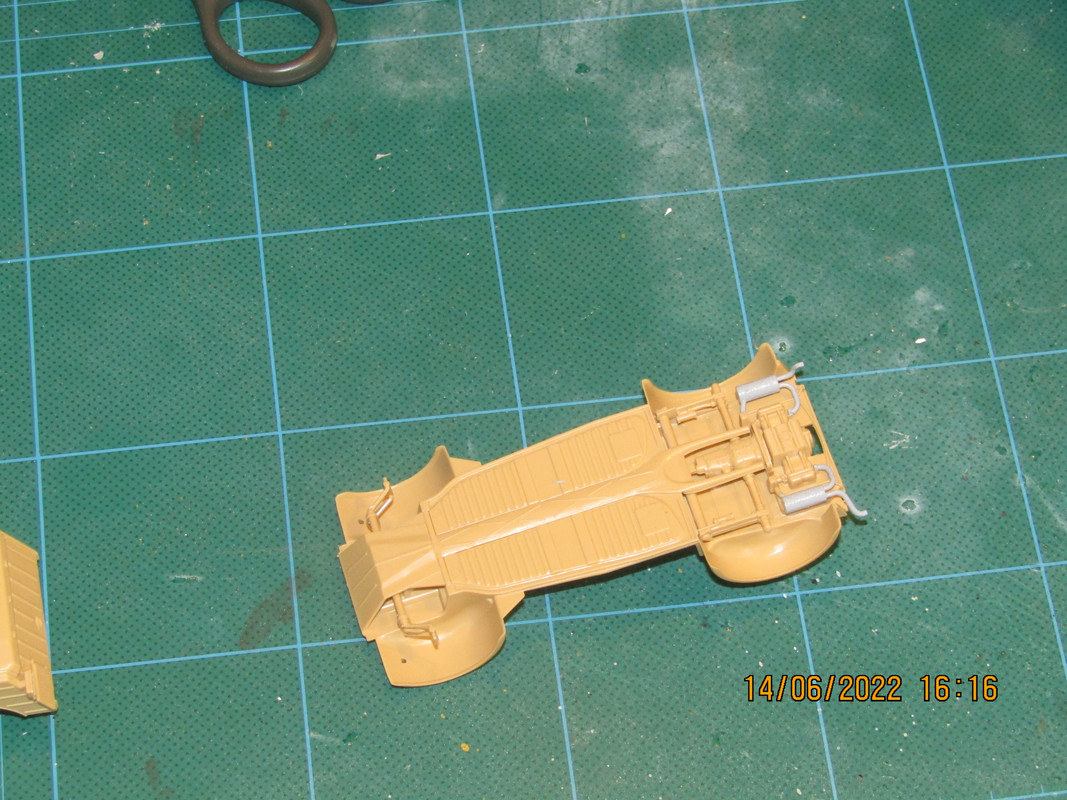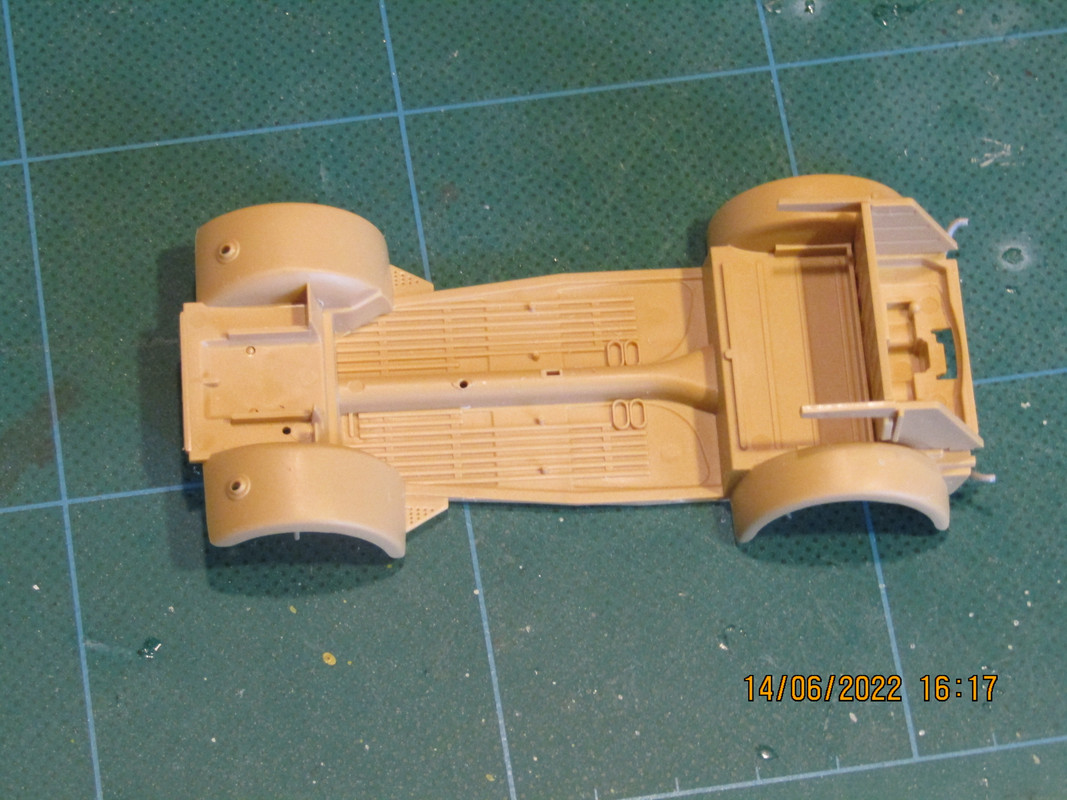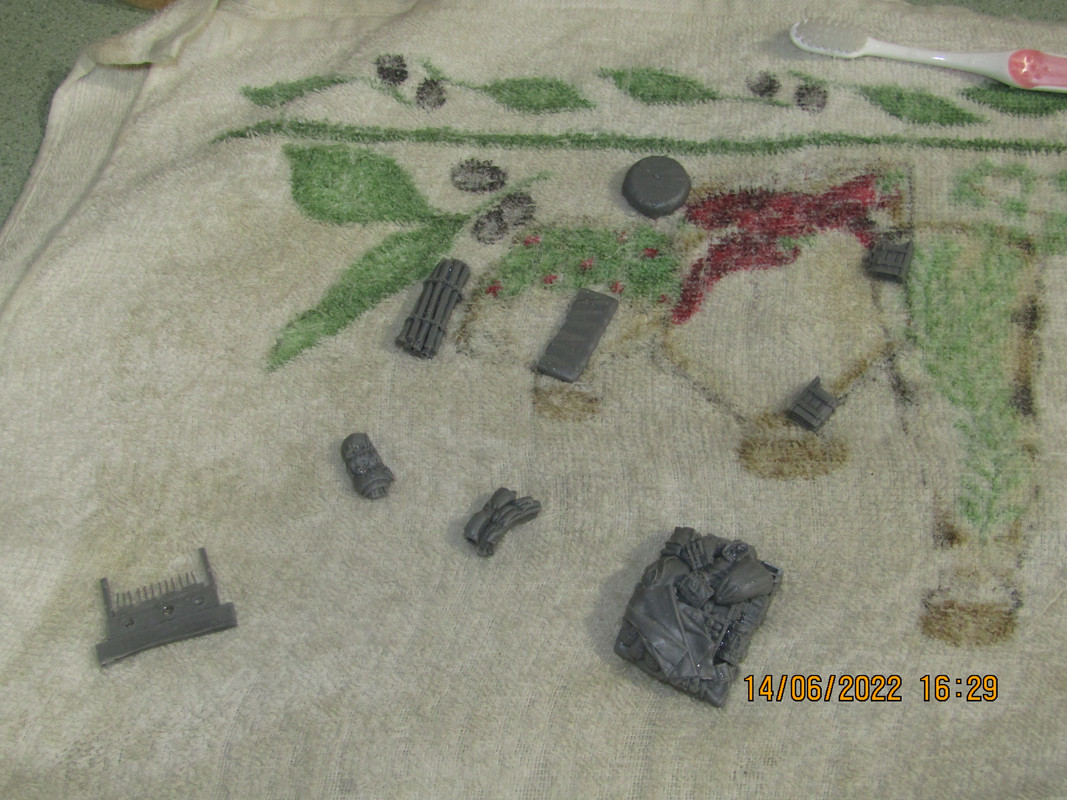 These are great little kits. With the addition of the detail set you should have a very impressive build.
Will the finished product be on a diorama?
Cheers,
C.
Yes it will be. Teaming it up with a Panzer for a Meeting…Cheers Mark
The KW is now primed and basecoated in Grey. I am doing the KW as though she was shipped from Europe and resprayed in the Field for D.A.K. service. Will have some more soon…Cheers mark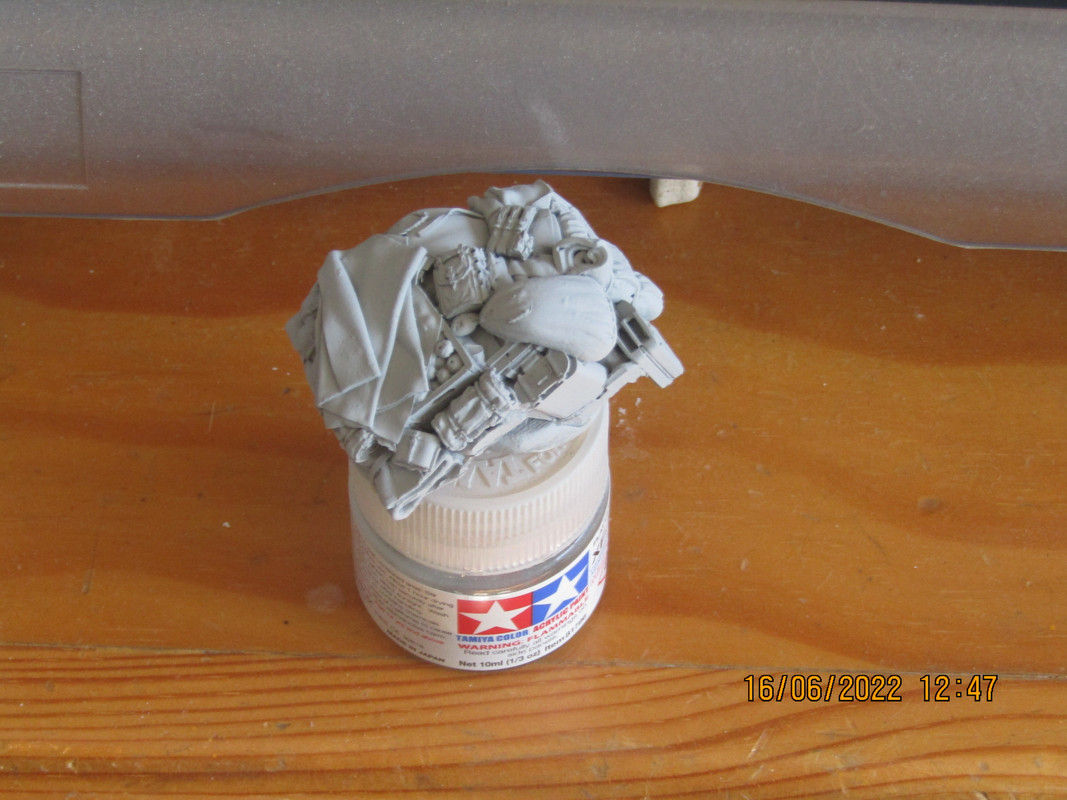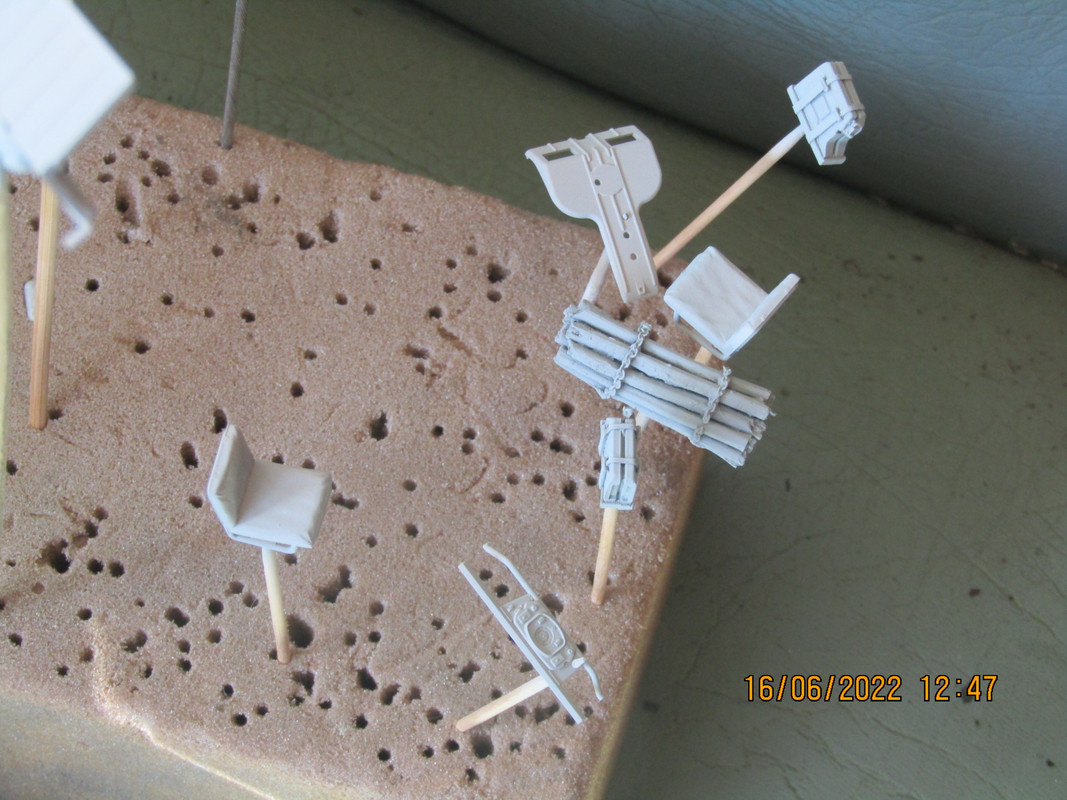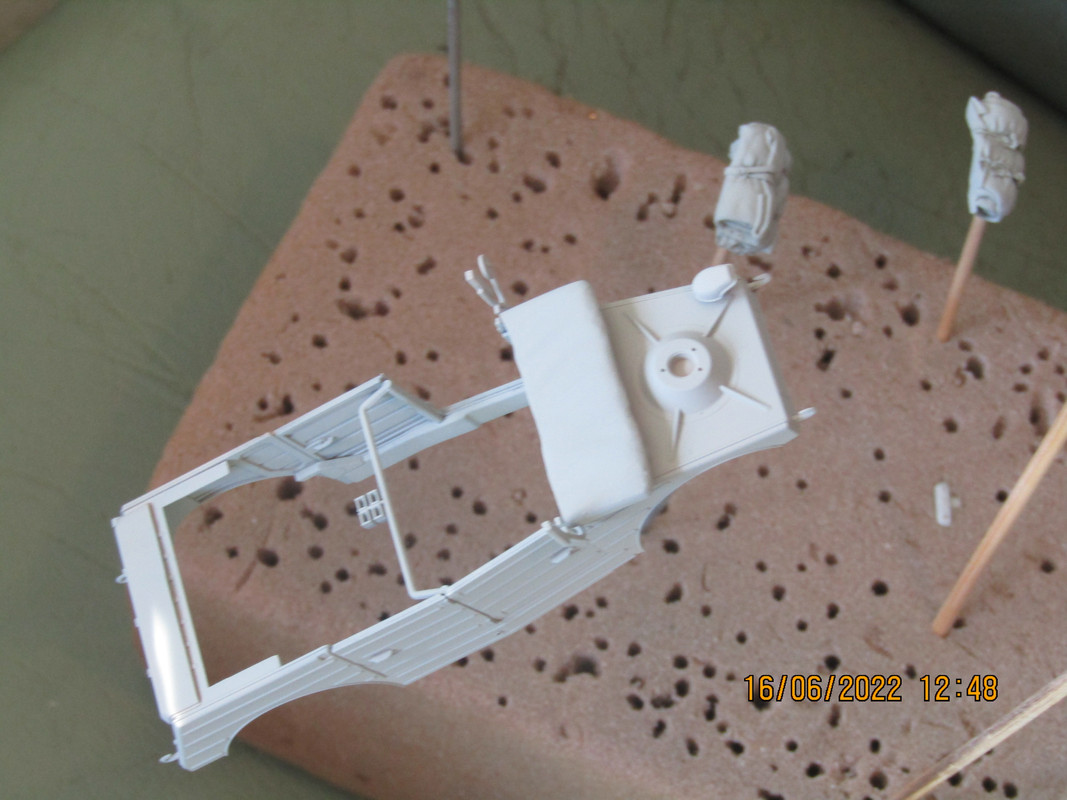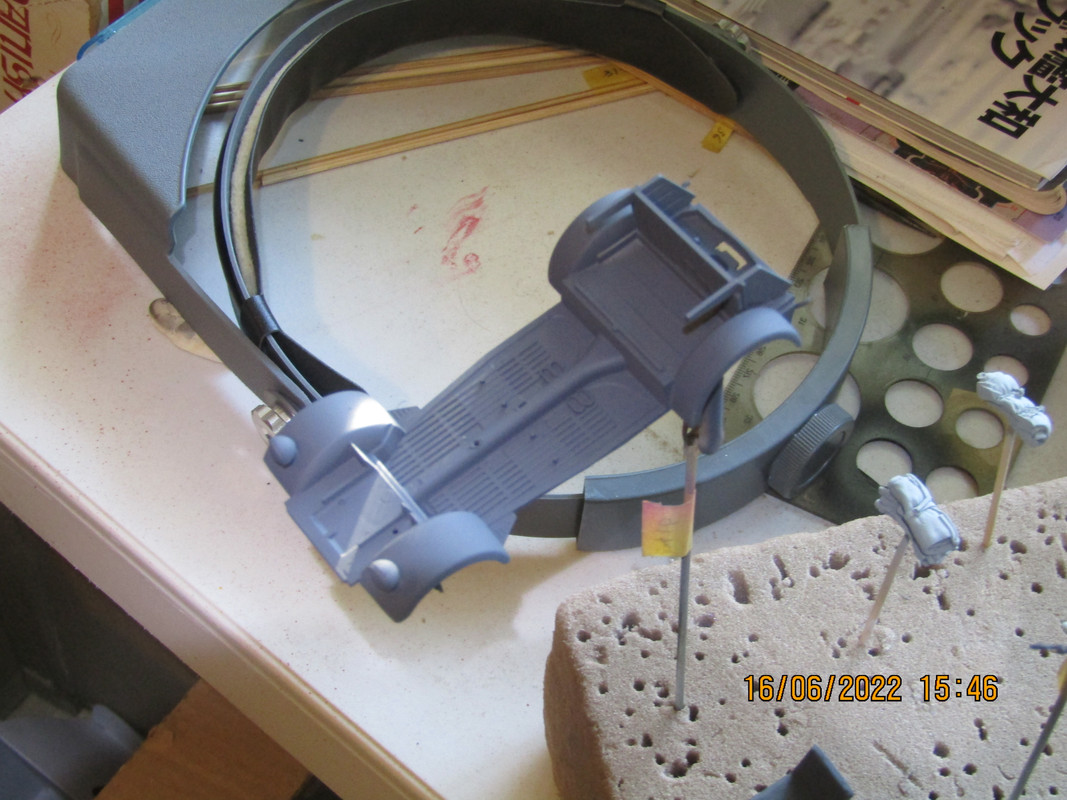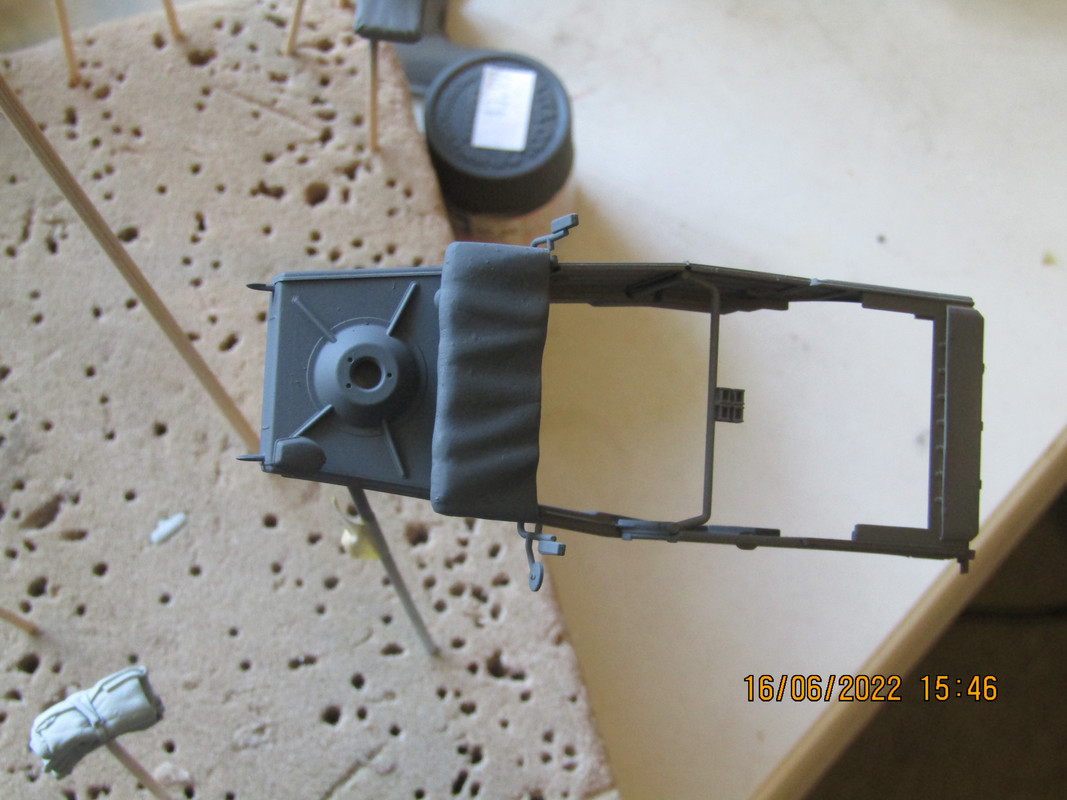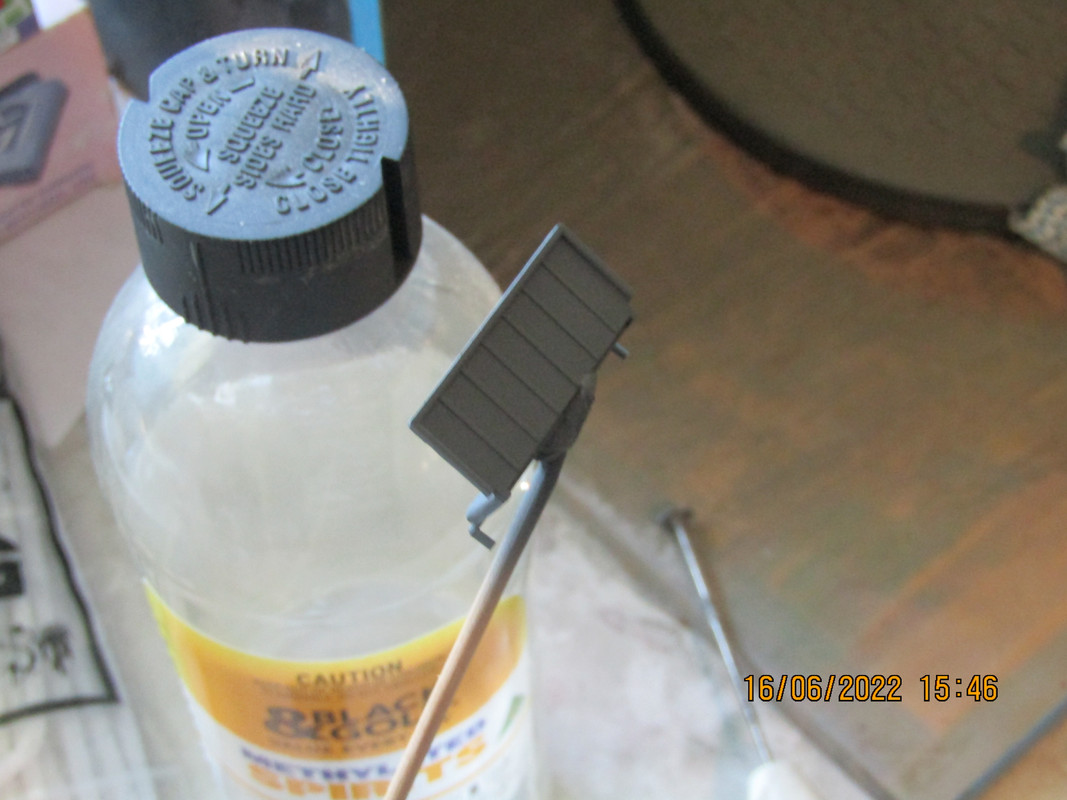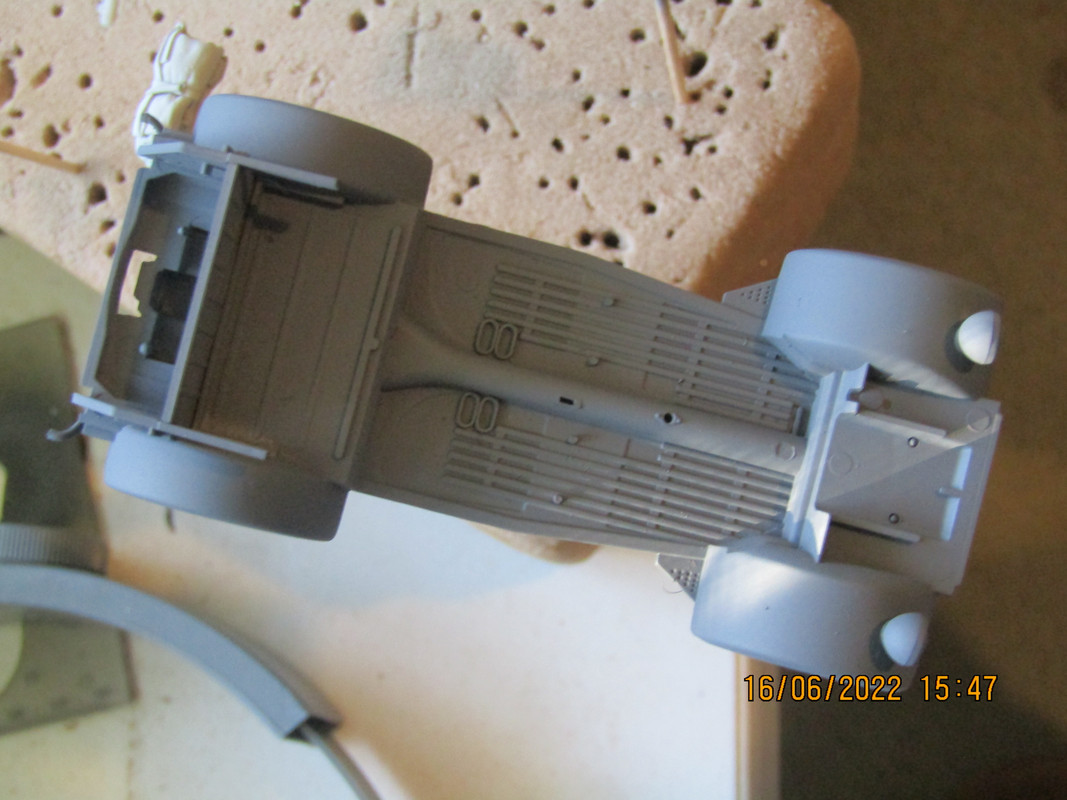 Have started work detailing the Resin Parts to add to it's load . Will have some more for you soon…Cheers Mark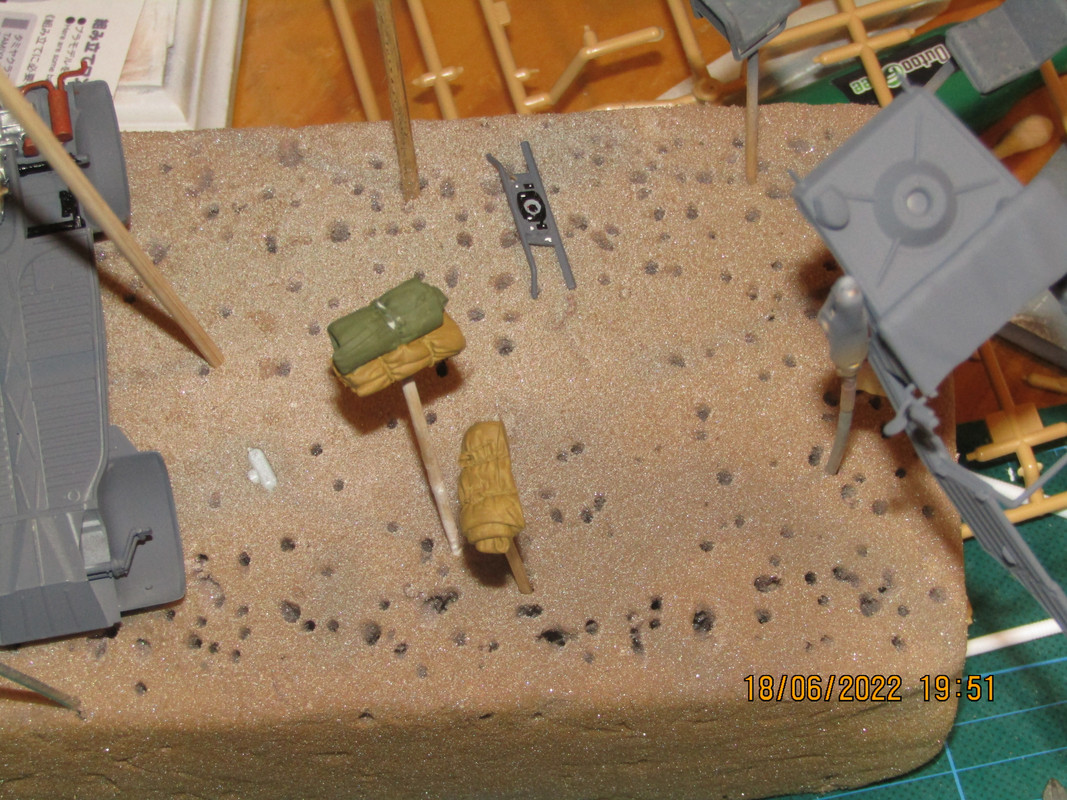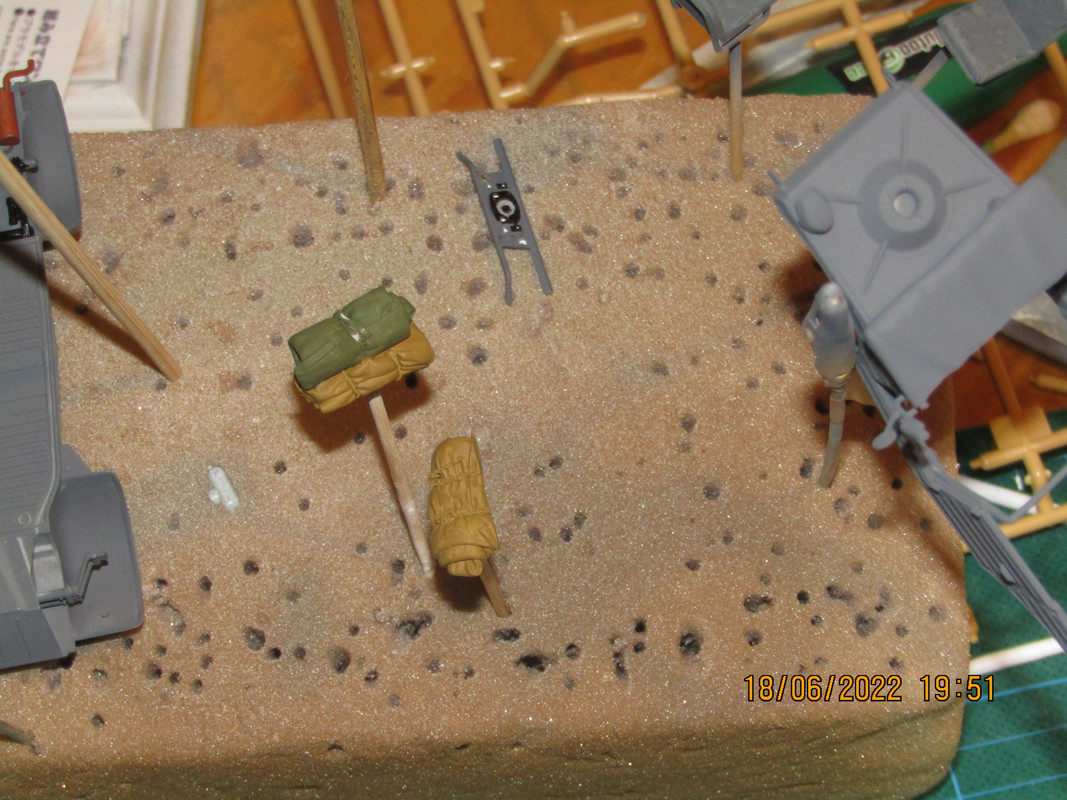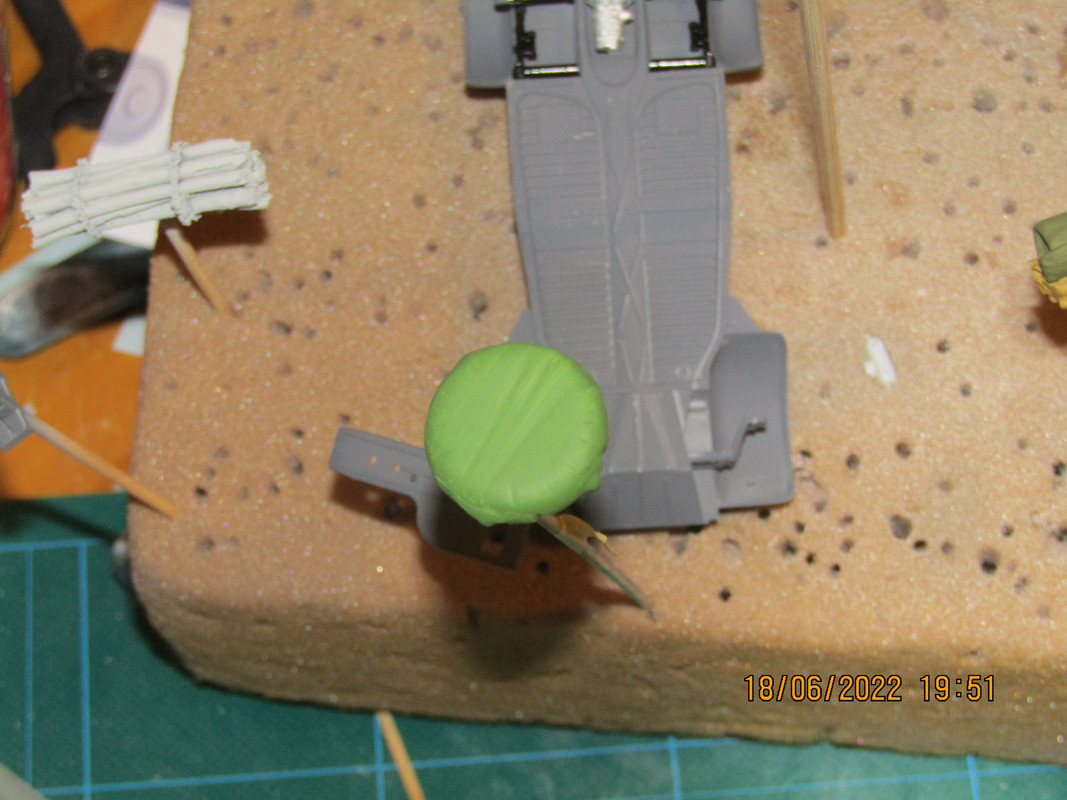 All the add ons have been completed and going through a Fit Check. Will start doing the D.A.K. Scheme and some weathering. More to come soon…Cheers Mark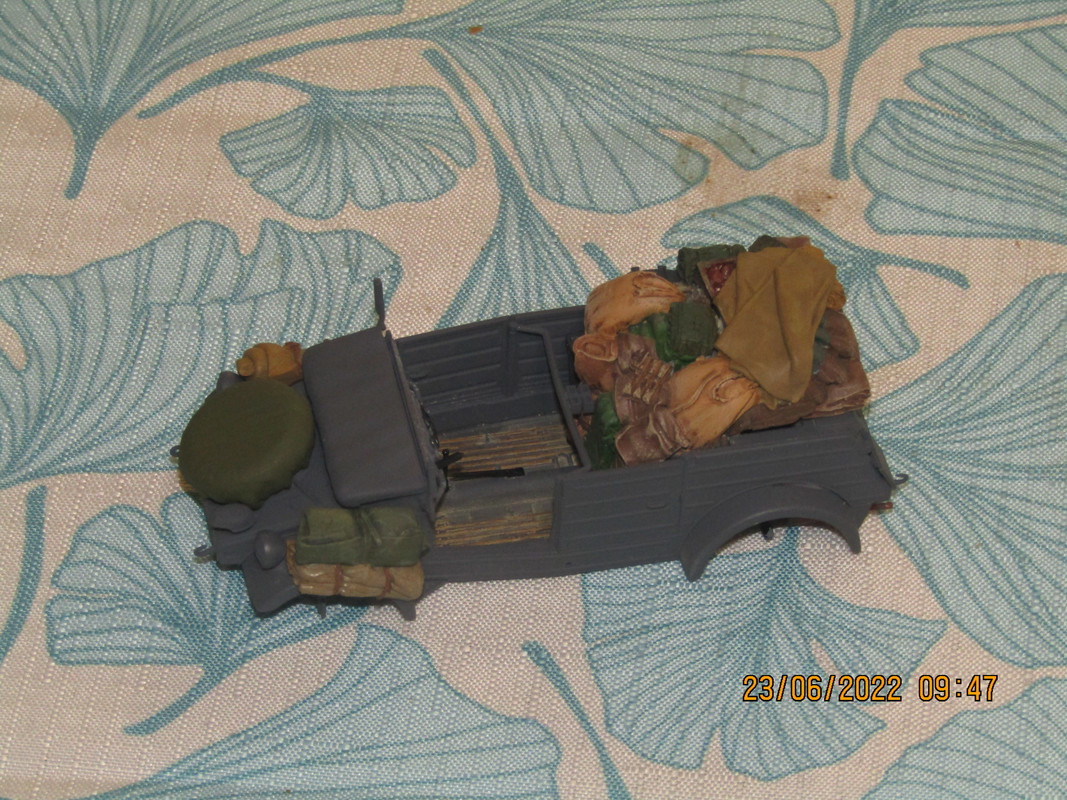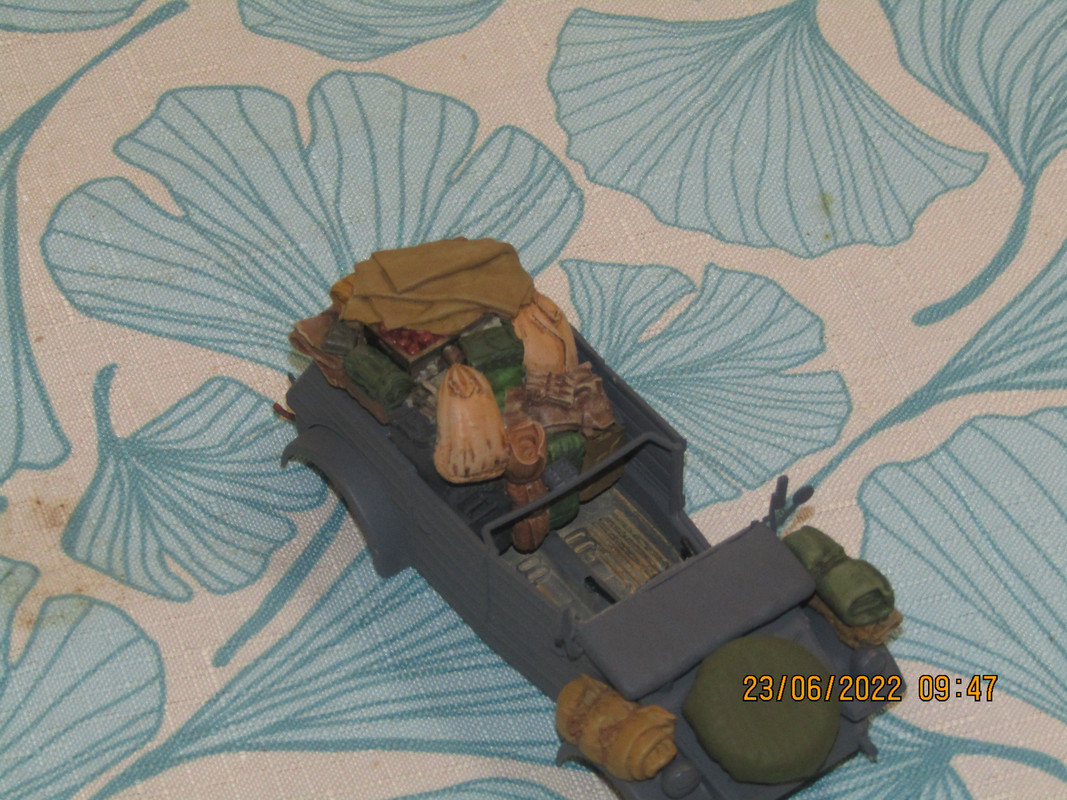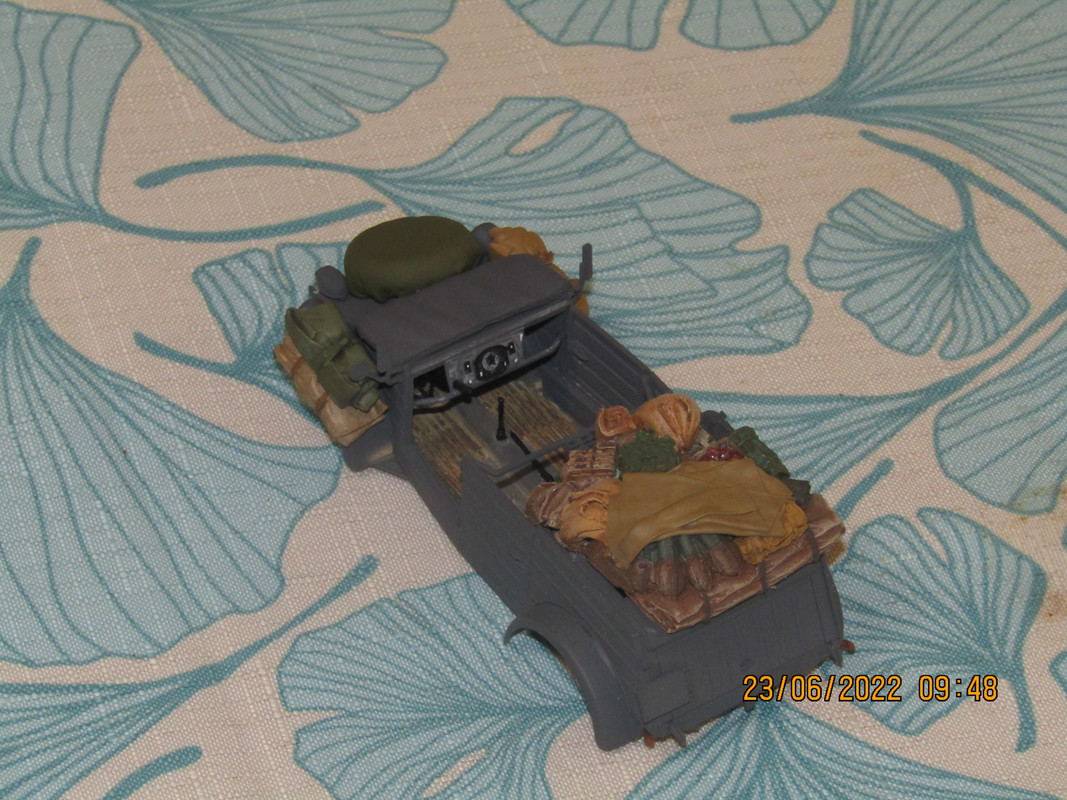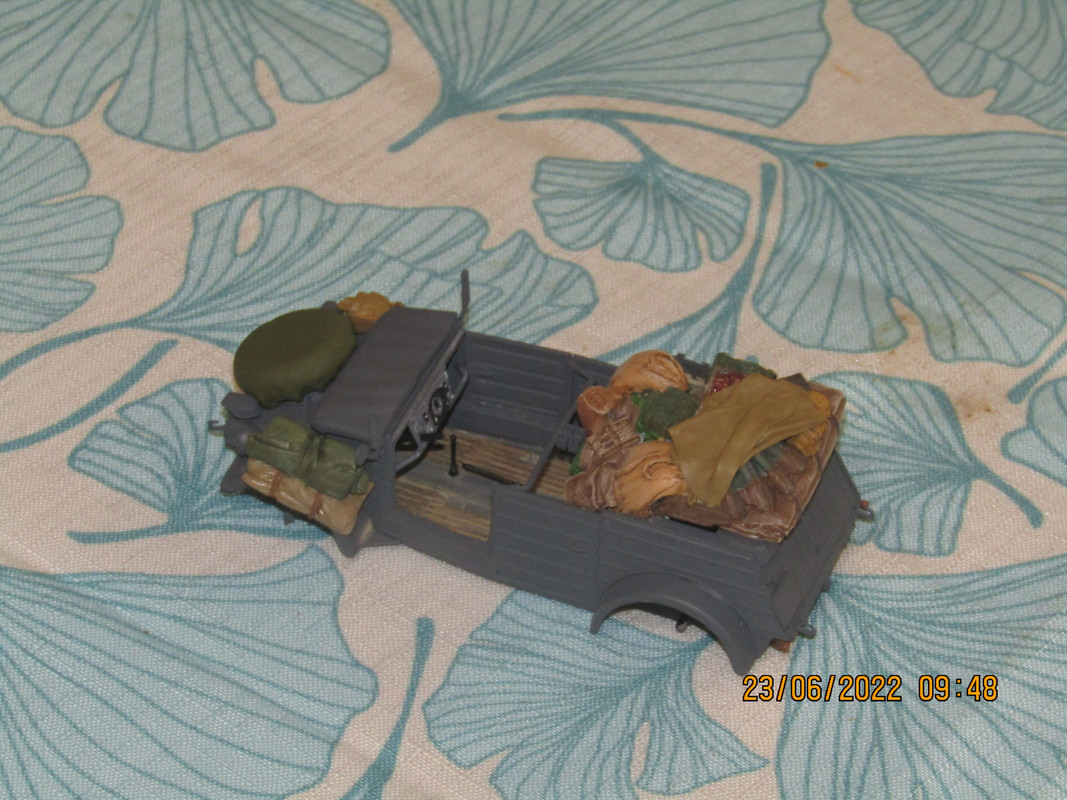 You should have taken it in easy stages and built a Schwimmwagen first…



Cheers,
M
Thanks Mate but am having fun with this Kit. She is now basecoated in D.A.K. Scheme. Am happy with her progress. Will have some more soon…Cheers mark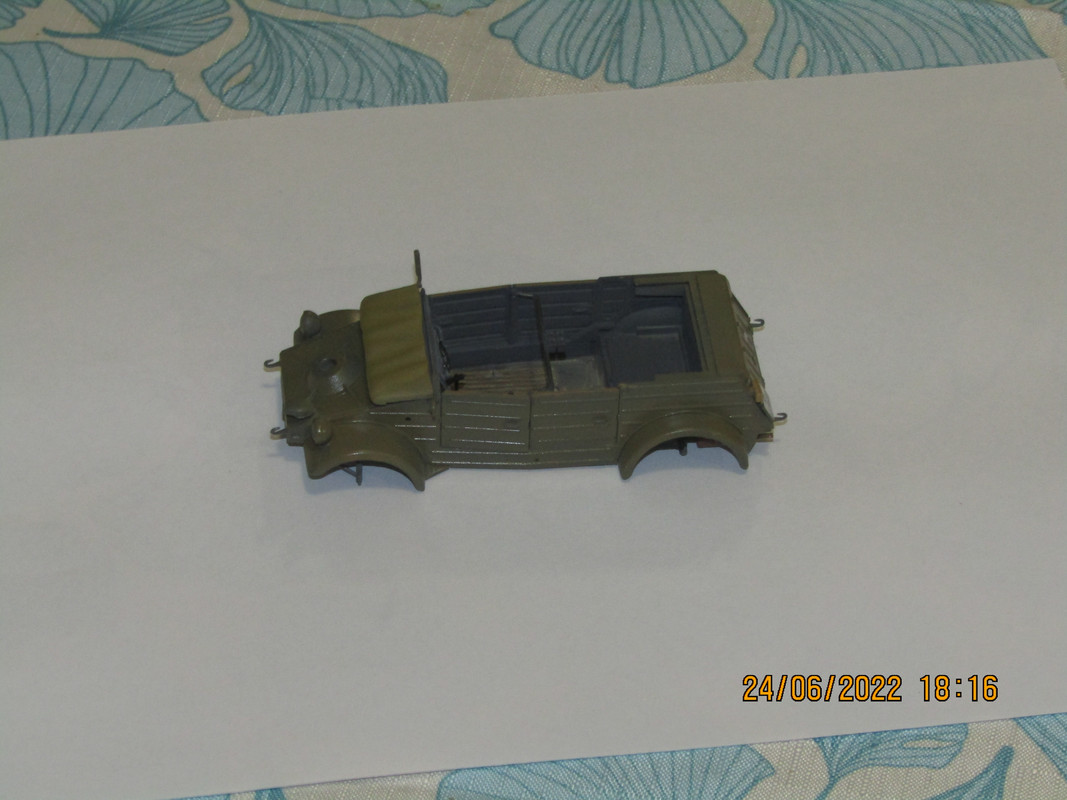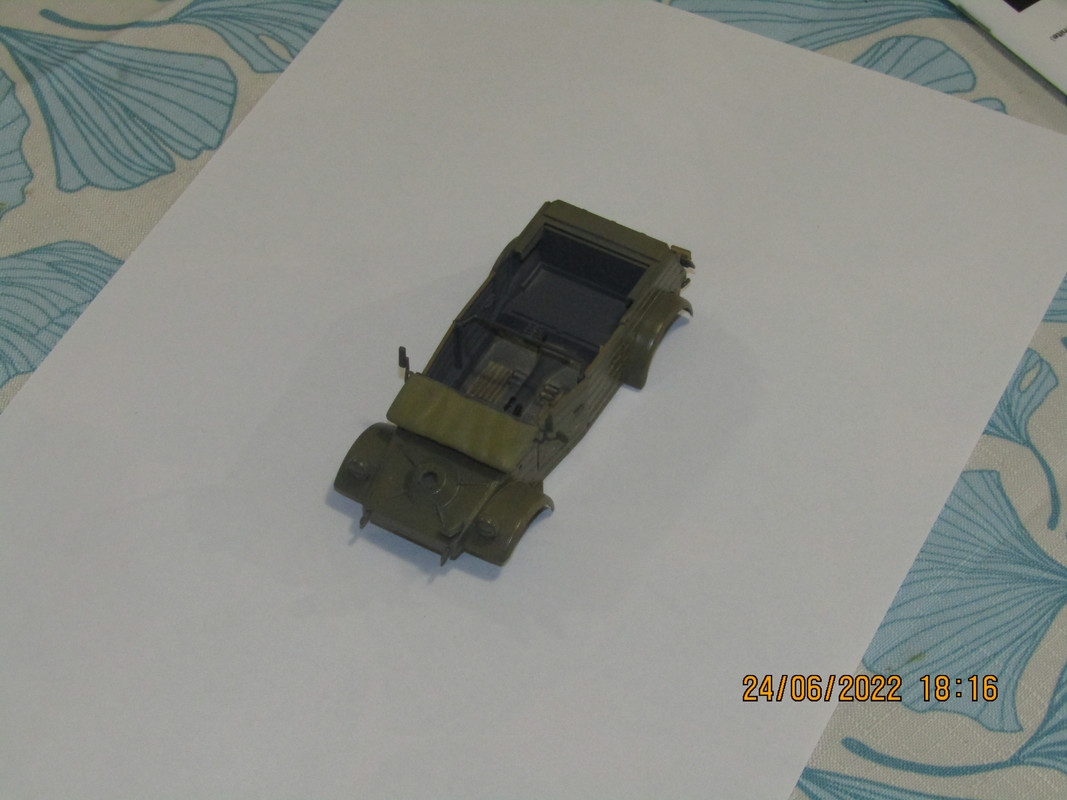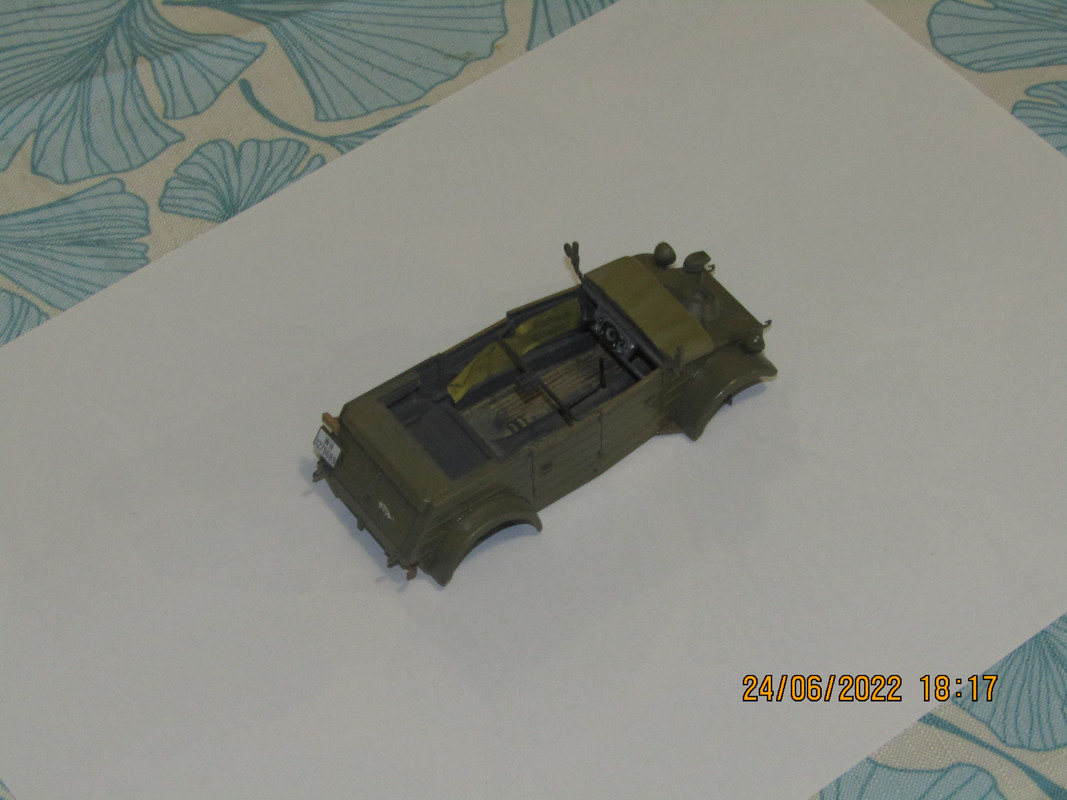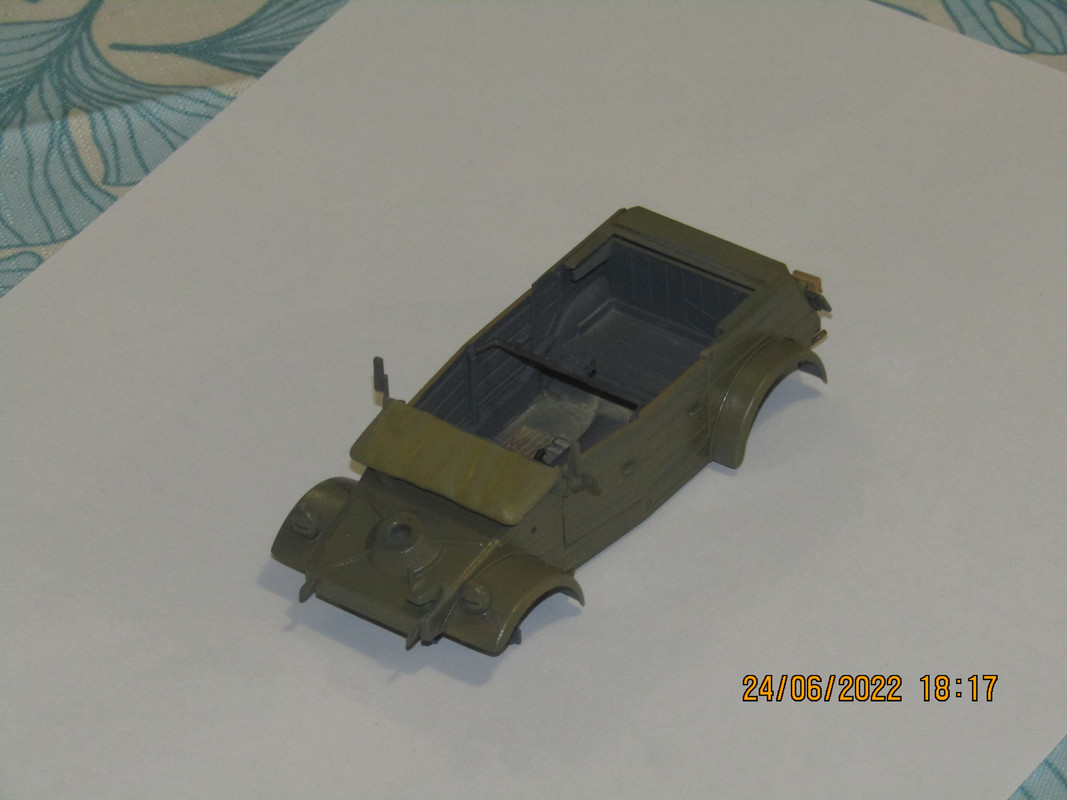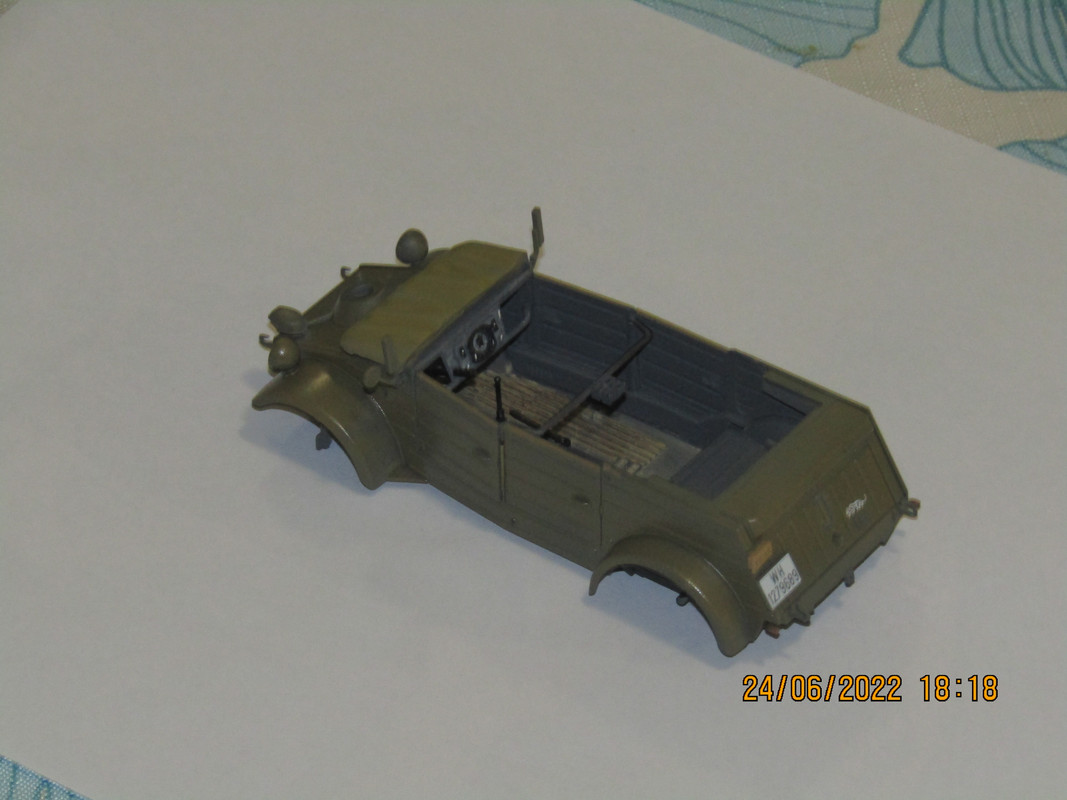 Well, if you wanted to do a DAK vehicle I'm not sure a Schwimmwagen would be appropriate; I can't recall seeing one with Sand Tyres…
I had considered building the Tamiya Schwimmy as a '60's Beach Buggy with Hippie Flower Power paint and surf boards but I think someone had beaten me to it.



Cheers,
M
That would still look cool though…Cheers Mark
I am calling the Job done. Very happy with the result as it is the first piece Land Based Military Kit I have done in 15 Years…Cheers Mark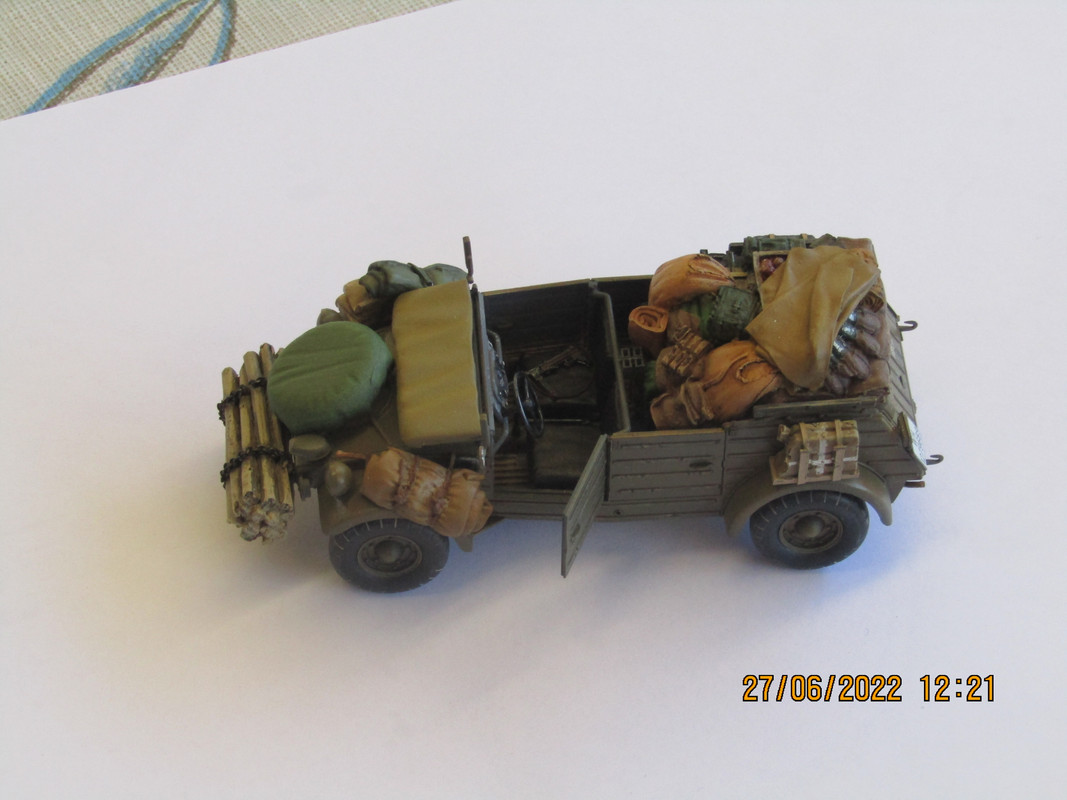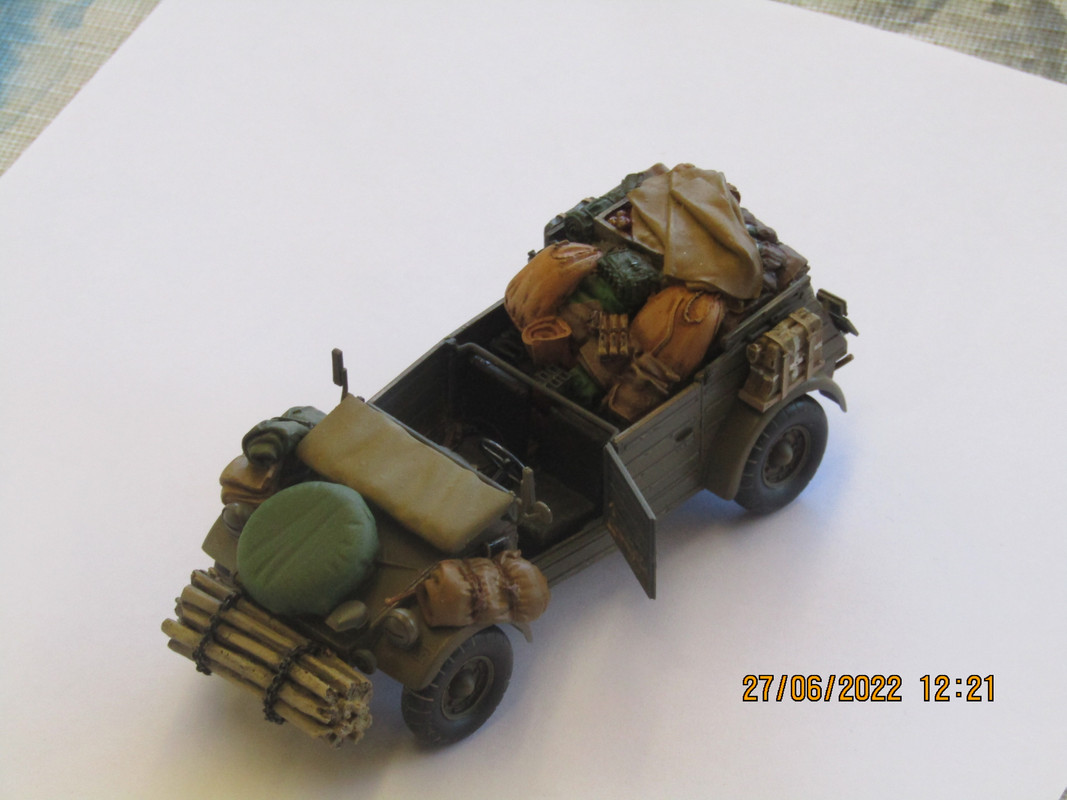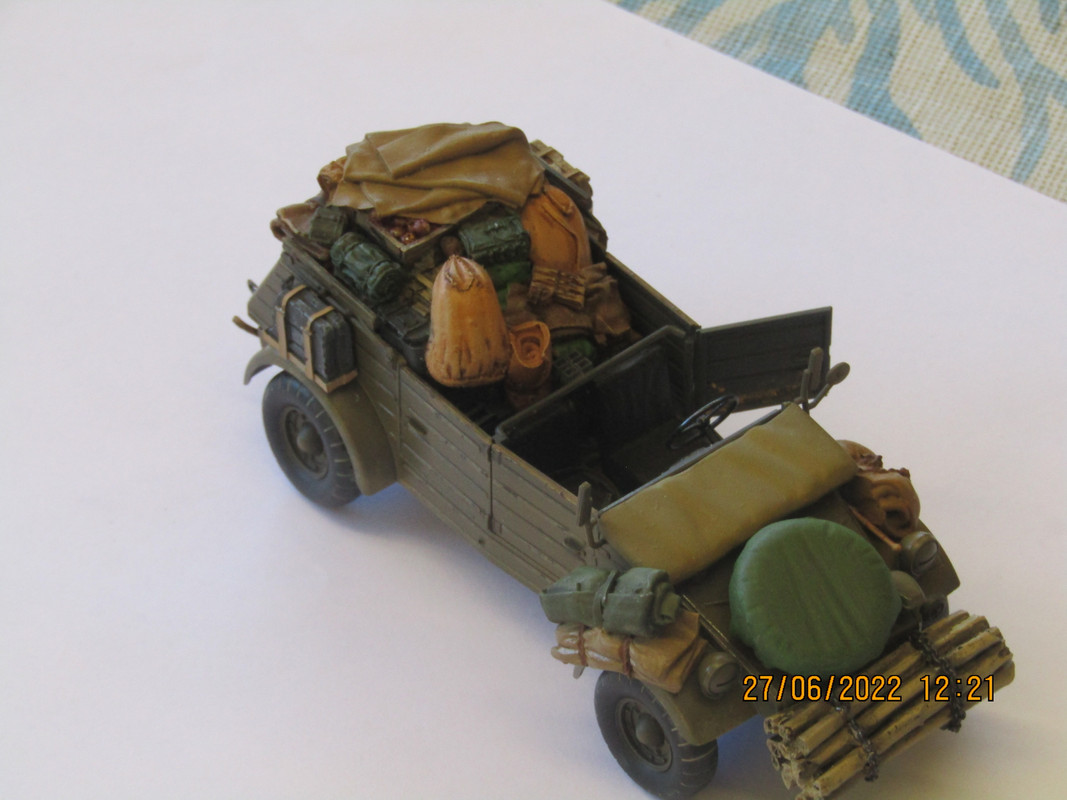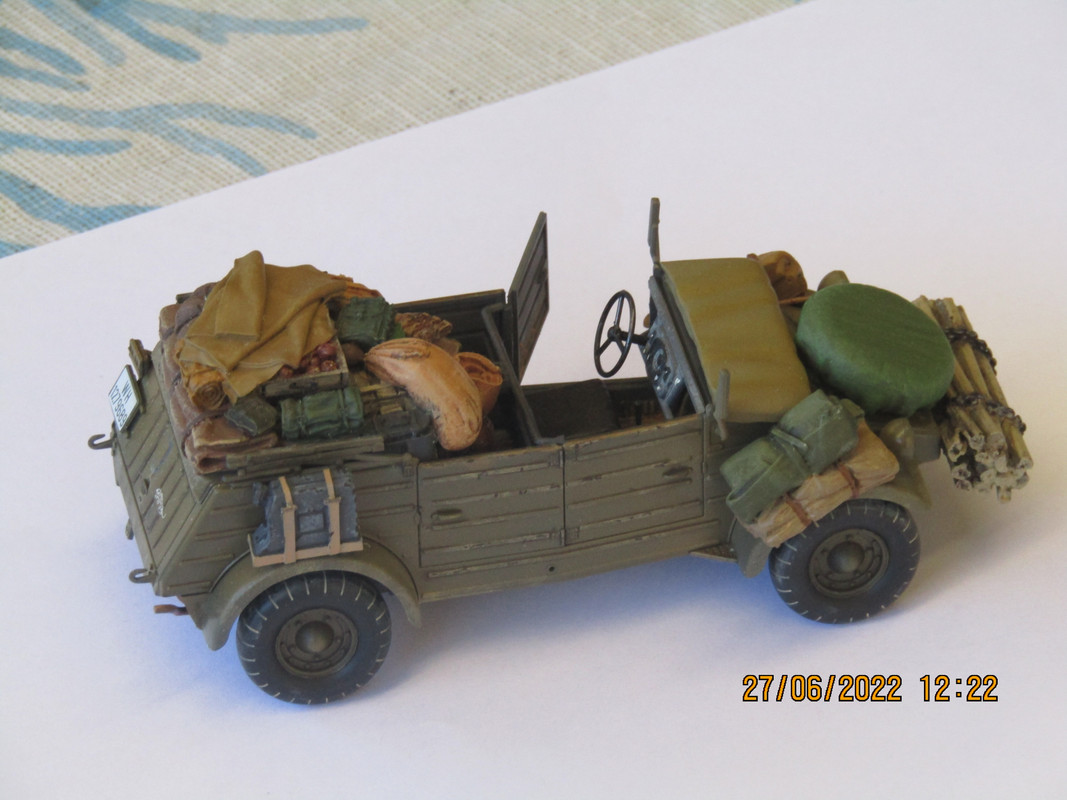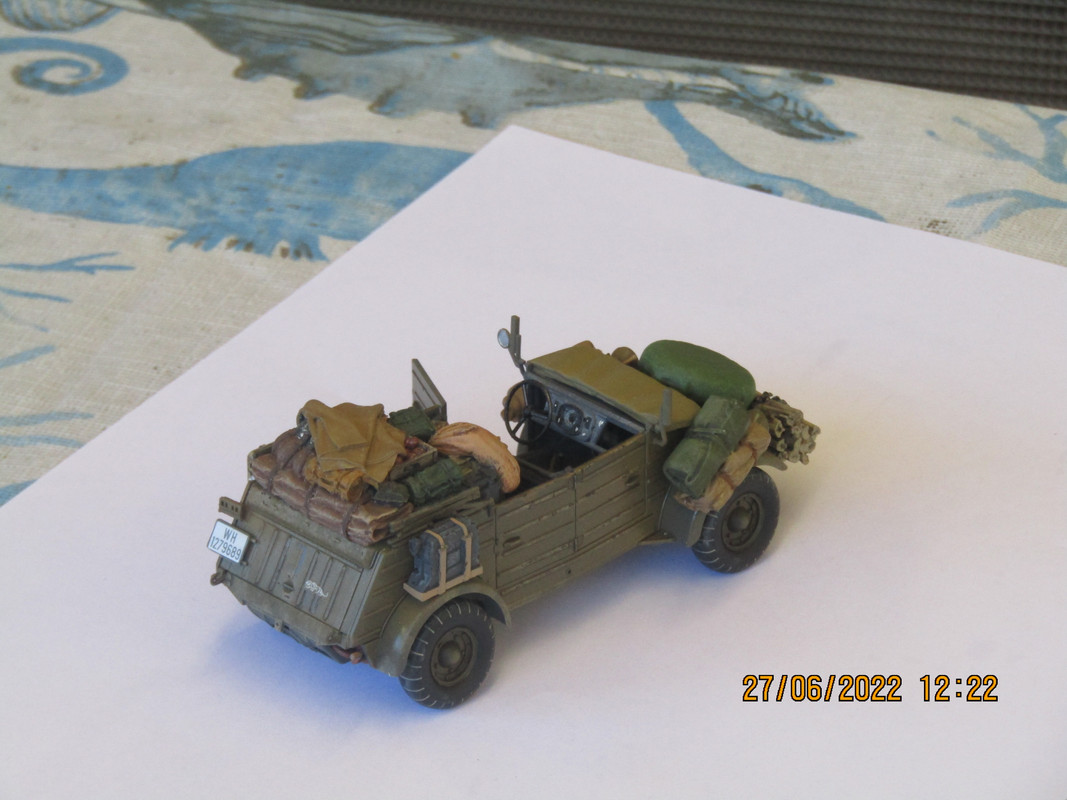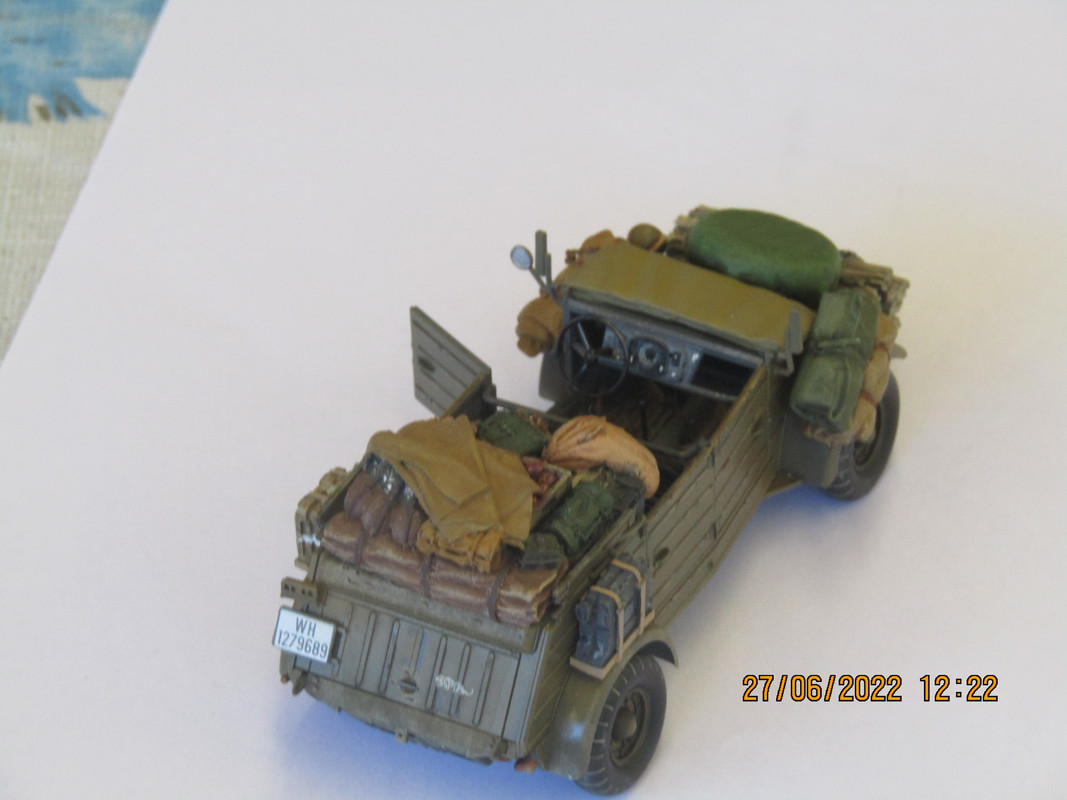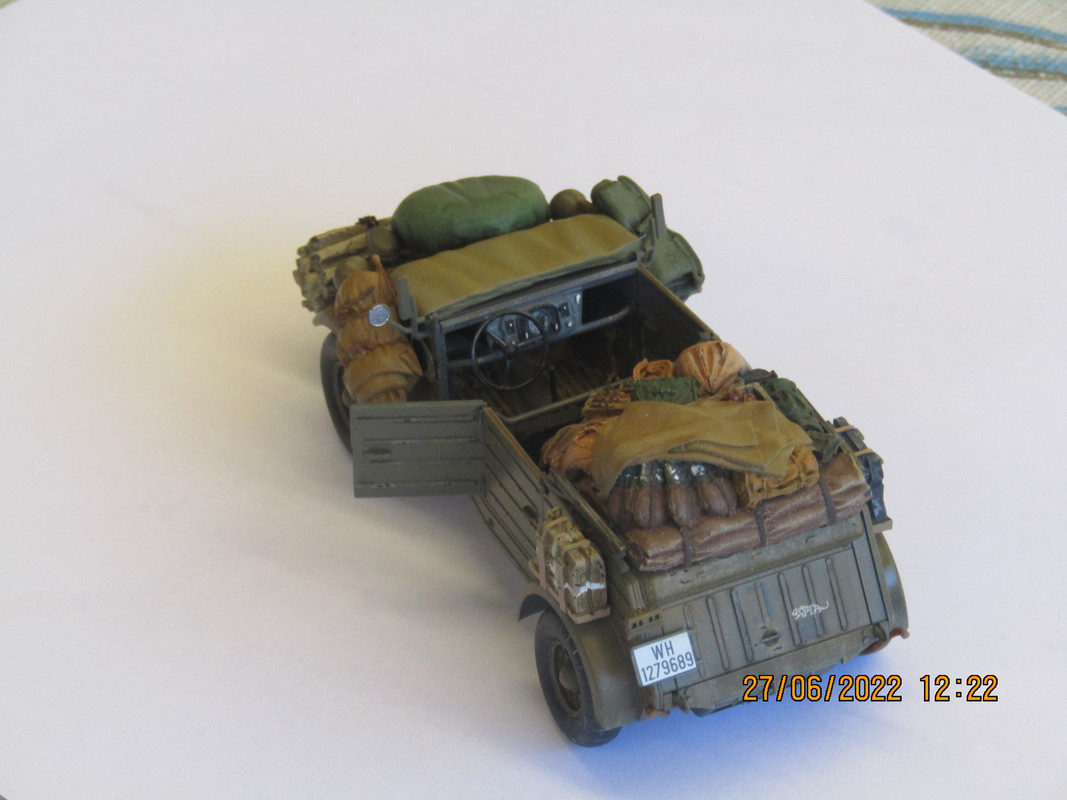 Looks great Mark. I've not built the DAK one, but built lots of normal ones and they are lovely little kits to build. There's some great extras in yours and the stowage looks great
Thanks Mate much appreciated…Cheers mark
Well done and welcome back to the hobby.
Thanks Mate. I really enjoyed the Build…Cheers mark