Congratulations you built a stunner of kit.
If you like you could probably submit it to the Build a photo campaign.
Thanks!
I'd love to submit it when I'll take other pictures.
Congratulations Itou! You did an amazing job from the build to the realistic weathering. I hope to see more of your projects in the future
Thanks!
I tried weathering to be more real, so I'm glad to you say so.
Thank you so much!
I'd done somehow.
Totally cool looking tank. Super job on all you did and it looks outstanding! Excellent photographs.
Thanks for sharing and posting your work here, hoping to see more in the near future.
~ Eddy Nevarez

Thanks Eddy!
I'm glad to you say so.
I'll continue to build models!
What is your next project?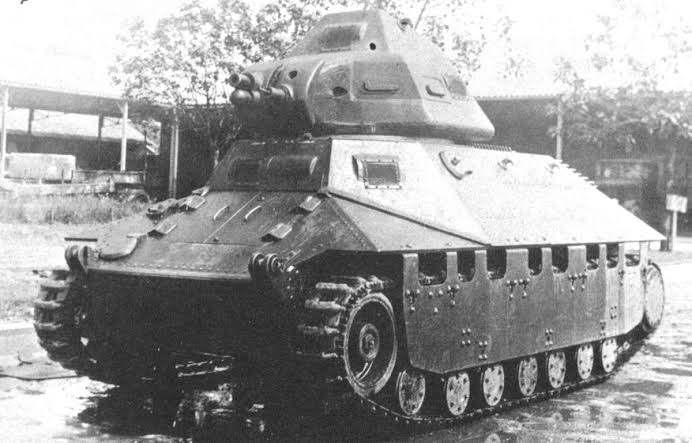 I want to buid this Batignolles-Châtillon light infantry tank, but it is known little and I have to scratchbuild all…
Therefore I may build other injection kits.
Yes, that would be a very time consuming project but an interesting one. I hope one of the plastic model manufactures comes out with one. Where there any variants made?
With 3D printers becoming cheaper to come by it may be time to learn how to use one and make the scratch build effort much easier? It takes some time to learn to work with a CAD program but then your off to a whole new world of model making including photo-etch parts. Anyhow something to think about.
~ Eddy

Hi Eddy.
Yes, the work will be more difficult…
This French testing tank kit hasn't released.
And we know no size, so I assumed turret ring is 875mm same R35 and FCM36.
I think designing at 3D printer is very good way!
However I may not get 3D printer because I'm just a minor, but I'll try studying cad designing.
Excelent JOB!!!
The model looks very similar to the real.
Regards, Omar