You are doing a very nice job. Keep it going and you will be fine with your Build…Cheers mark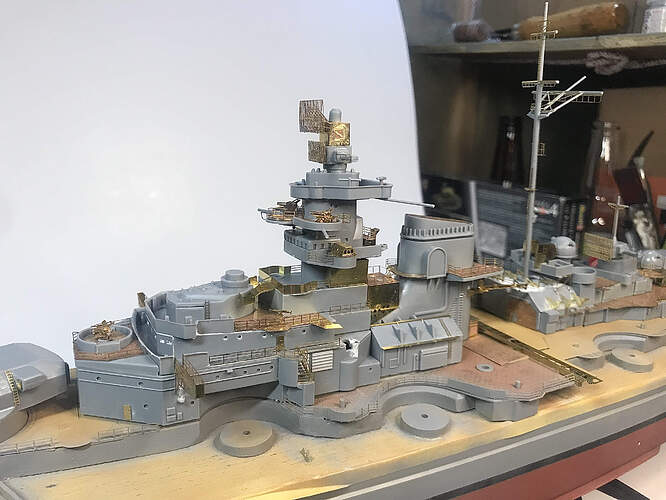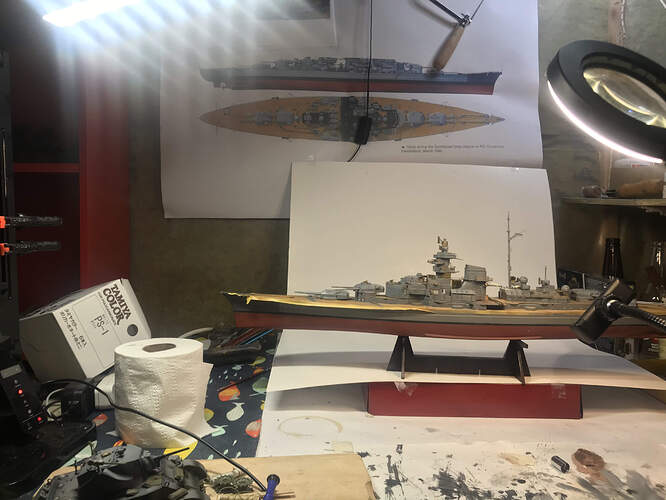 Hello all! Its been awhile but wanted to keep the build log going… I have actually made a lot of progress on the Tirpirtz all while taking pictures along the way so over the next few days I'll start to post them again!
Here we have what is pretty much the completed, unpainted Eduard PE kit for the Tirpitz. overall Id say the kit is very nice and I honestly cant imagine building the Tamiya kit without it… The stock kit is too innacurate for my liking as with many of the other Tamiya 1/350 scale behemoths.
Anyways, yes these are older pictures but hopefully by the end of the week or so I'll have you all pretty much caught up to where I am now, I'm honestly so excited for what this build is turning out to be.
Thanks, Jack
Jack, very nice PE work, the ship is shaping up very nicely.,
Mark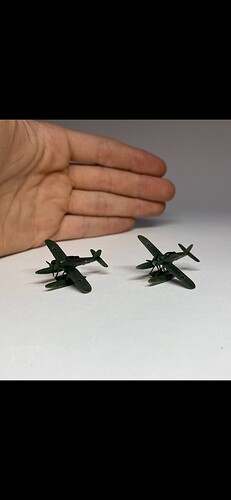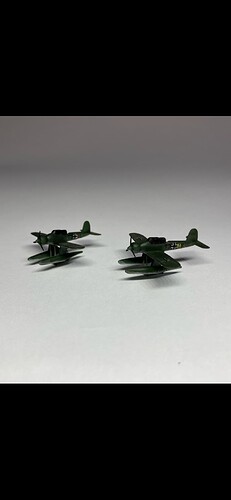 (sorry about the format I'm importing these from my phone…)
Alright, Day 2 of catching up on my build log.
For those who follow my Instagram or even watch the podcast I'm a part of (The Micro Machines Podcast), You will have already seen these little guys going up.
These are my two finished Ardo Ar 196 float planes that will be found respectfully on the port and starboard sides of the ship. for 1/350th scale, man I think these turned out pretty Nicely.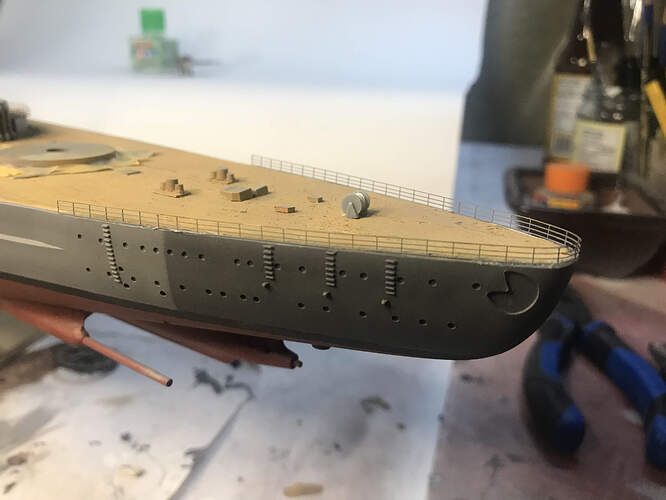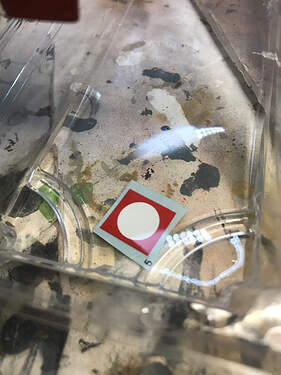 Day three of catching up with the build log…
These pictures was taken a few weeks ago when I had first put the railings on as well as the censored 'swastika' decal on the back.
This WIP picture still does look very rough but the ship is really coming together. Even seeing that first railing on there I was so glad I went with the Eduard kit rather than the Ebay upgrade kit which didnt have the exterior railings for some reason… I just love how they tie the whole ship together.
Bit late to the Party on this one, but great job on oldy but goody. It is nice to see the older kits being given some love.
Cheers, Si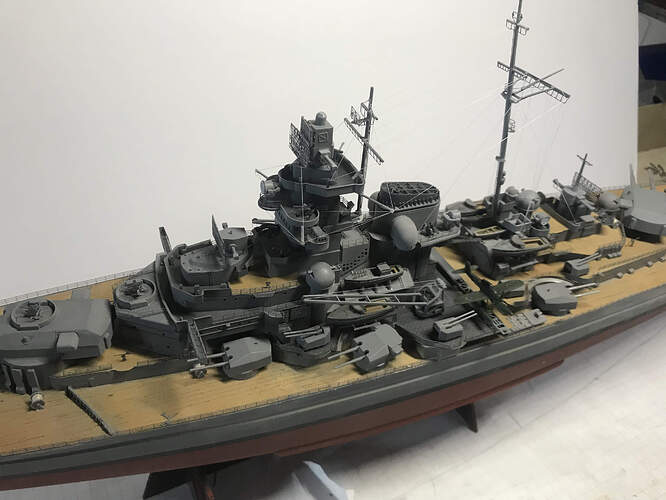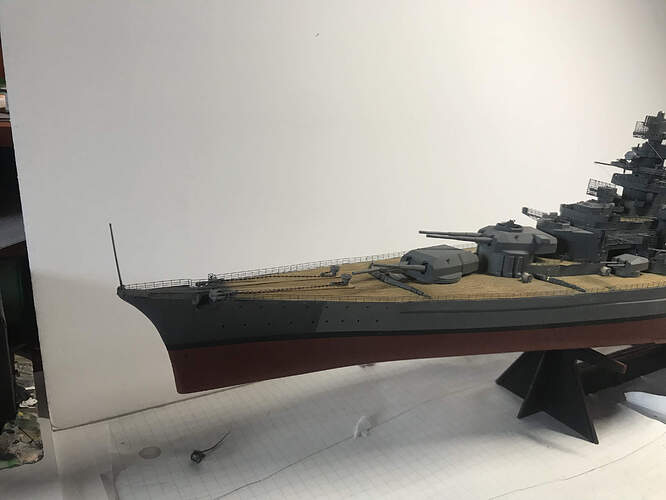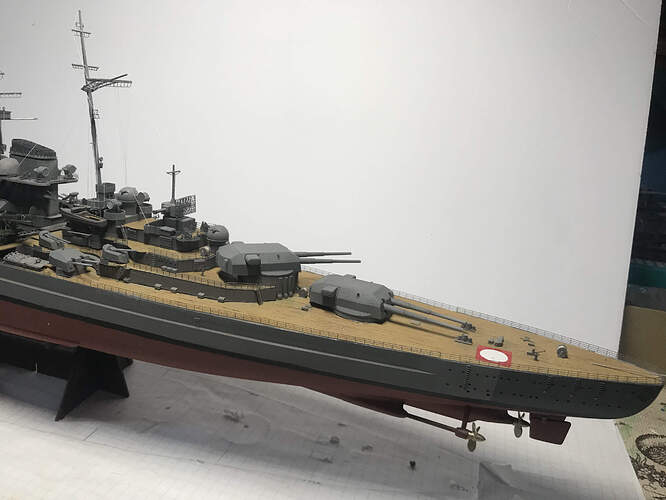 Alright! Here's my basecoated Tirpitz! No fancy weathering yet, just plain old base colours and partial rigging completed, she still looks magnificant though! This project Is really coming along.
She is coming along very well indeed. Nice sharp P/E work…Cheers mark
Great work for sure! She's coming along really nice, sharp and crisp work overall!
Cheers
Jan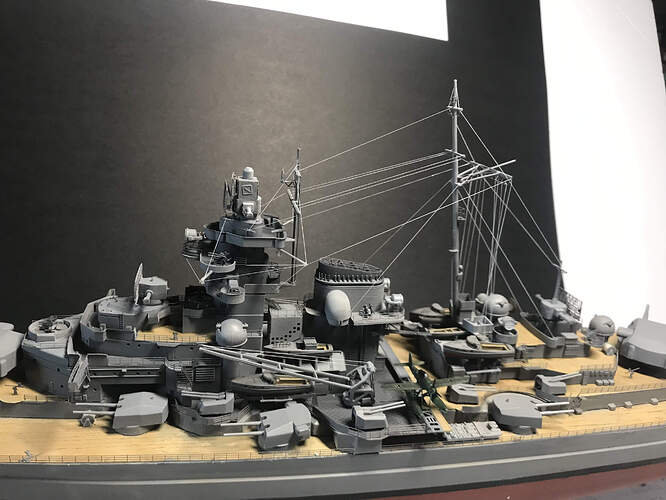 Here's a rigging shot!
I did this rigging with fine EZ Line. Very great stuff, I highly reccomend. Very impressed with the finished product here, I was worried about how I would even manage to do something so tiny but the EZ Line pulled through.
Very nice work with the rigging. I find EZ line easy to work with, but I am concern that the line will not hold up as the years past.
Mark
No worries, I dont really have a problem with replacing old rigging for new stuff if the situation called for it!
Very nice work on the Rigging. Working with E-Z-Line is what I use mostly for my Rigging…Cheers Mark