Hello Hermann, the German!
Yes, the Tamiya kit is one of the first 30 build.
All other Chally 1 had the had improvements built in. The nice German word for this is Formänderung!
Once apon a time there was a castle and in this castle lived king and queen.
According to today's political correctness a queen and king.
Once apon a time there was a company called castoff in Scotland!
The had a very nice set for correcting the flaws of the Tamiya kit! Correct turret basket, all these nice add-ons, Klaus Adler had copied from "Gulf War", made of plastic sheets on the turret front and elsewhere! Improvements the glacis, a new periscope ring for the TC cupola.
I have added a picture of the nice castoff parts.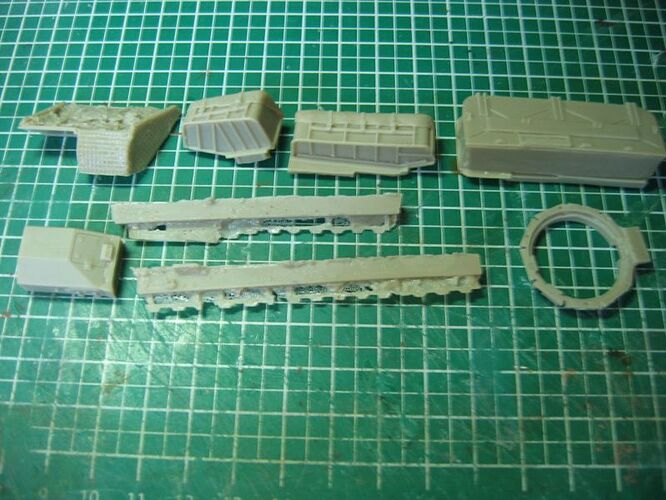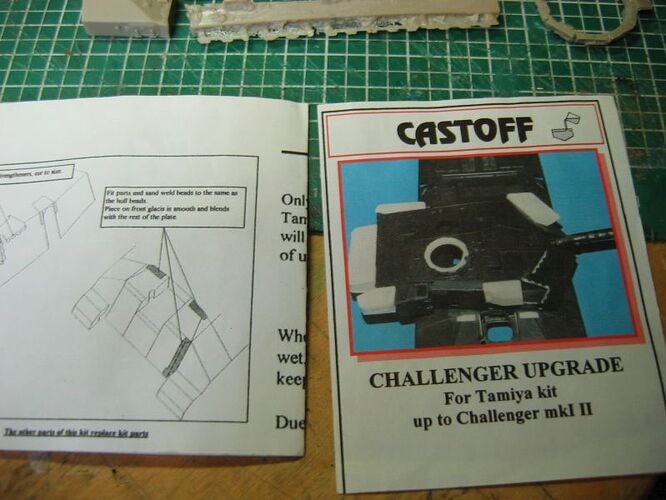 But as it happened often, the company has disappeared! That's not so nice. As expected the prices are now sky-rocketing!
I was lucky to have ordered their upgrade sets in the 2010s.
NO, I will NOT sell the Castoff Chally Mk-1 improvement set!