Hey folks. It's been a while since I got a build log up and running. I saw that there was TD Campaign going up again too. Since I got two of the new Tamiya M18, I decided to document parts of my progress with the build.
Here's the box - very nice, par for the course for Tamiya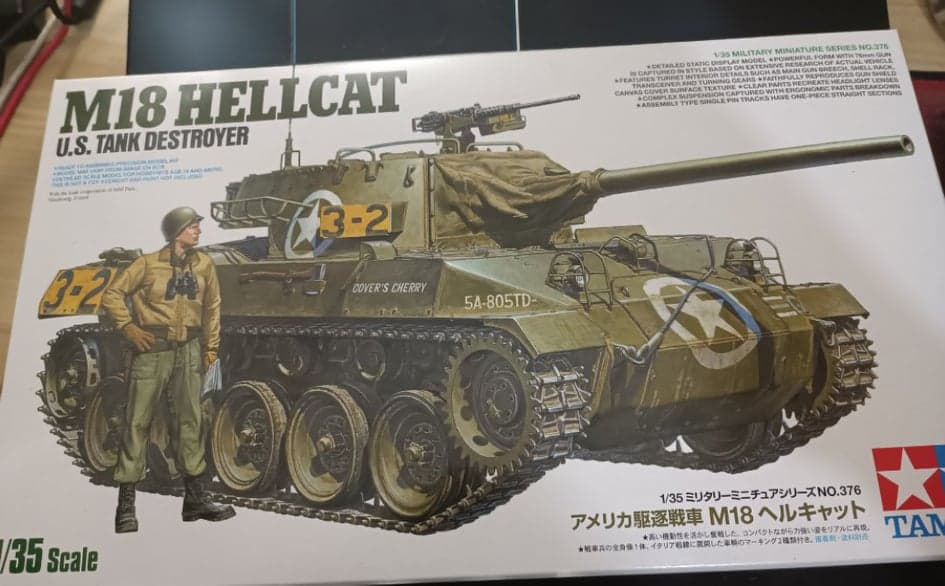 Two hours of work has me at this: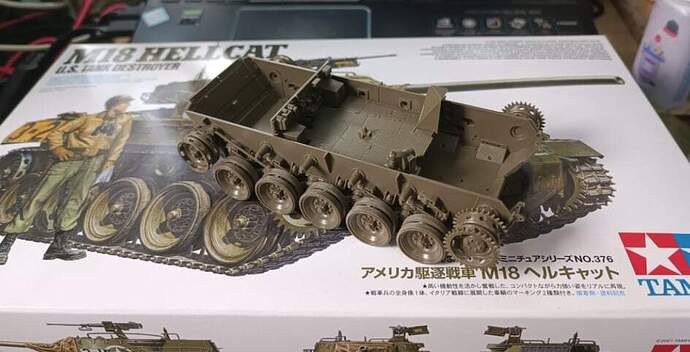 I personally found the Hellcat's running gear surprisingly complicated. While the fit still remains good - the small nature of the suspension arm means you need to be careful when gluing and aligning them together. I found the arm for the rear idler wheel for both sides a bit tricky to glue - the part needs to be attached to three parts but since the pegs of the arm were pretty small - it can be tricky lining them up properly. I would definitely recommend taking your time here and dry fitting before the glue. Once everything has dried, the suspension does seem like it's robust.
One final note - careful with attaching the wheels of the tank - one pair of them have a hole at the bottom which facilitates the attachment of the link-and-length tracks. They have to be glued at the right idler arm which has a keyed peg which properly aligns the wheel so that the guide hole for the track is facing down.
Here is a photo of the belly of the hellcat that also shows the hole in the rear wheels: