Just a little preview of my go at 131. This is my first tank in probably 10 years. Glad to be back in the hobby!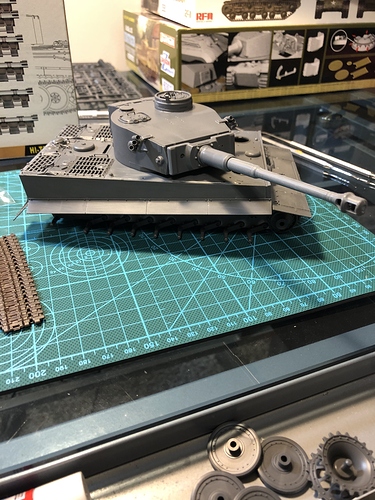 I'm using AFV Club's Early Tiger indy links… They're acceptable for just getting back into the hobby but I'd not use these again. Flash is prevalent and the guid horn pieces are often broken or wrongly moulded.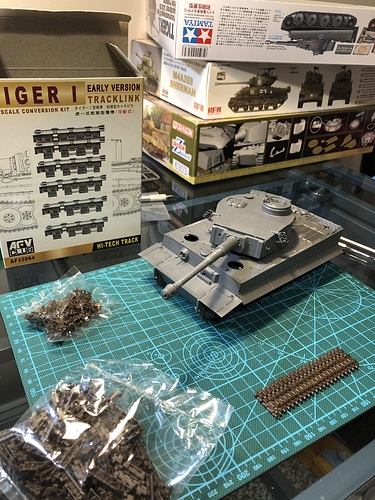 There won't be many flashy things here. I used some tamiya putty to attempt to get rid of the seam along the barrel. She'll be displayed buttoned up, pretty straight forward.
In the back you can see two upcoming builds, my RFM Easy 8 and a Dragon Tiger II which was one heck of a steal from an Ebay auction. I built this kit several years ago and I was shocked to see it now comes with a metal barrel! Well worth the price now!