It has some parts from Eduard's, and Academy's to make a later version.
One more off the pile of shame.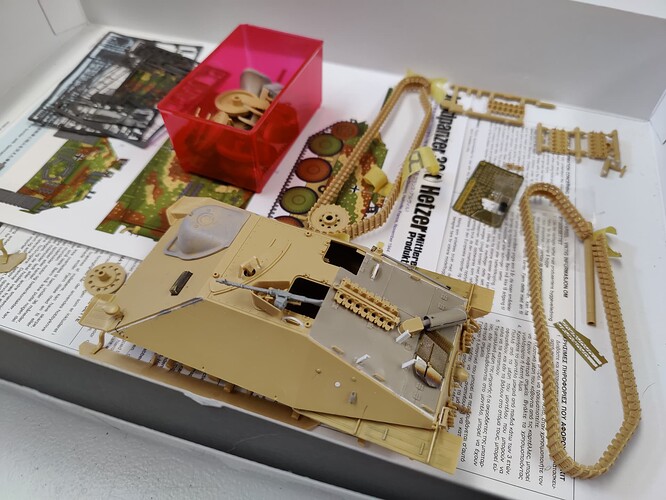 That's nice. My local shop has the Academy "Prague 1945" model and I'm curious about it. Specially now that Takom will be releasing three Hetzer kits.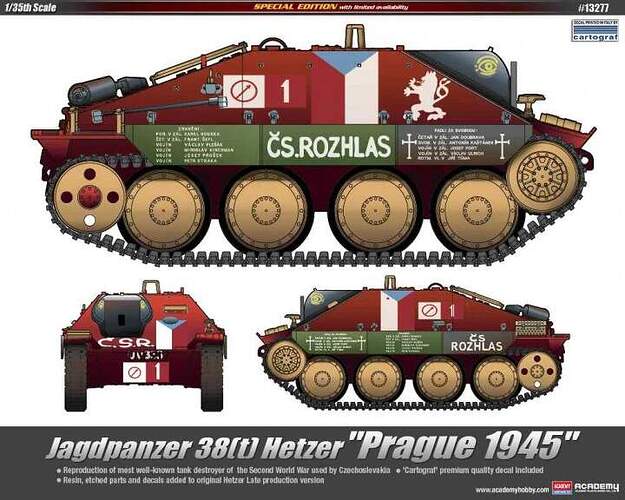 I have both Academy kits and built the late version as a I thought Russian tank but it turns out to be Bulgarian. I thought it was a nice kit, no real issues and looks the part (depending on one's accuracy needs) as I recall.
They will not compare well with the Takom kit based on Takoms current offerings. I would say it probably has the price advantage but based on the Takom M103 kits that might not be the case especially considering all you are supposed to be getting.
I would be very tempted to get the the Bison decals and use the Takom kit with a scratched/repurposed parts.
@Dan, your build looks good. What scheme are you going to paint it?
Thanks, probably the box art.
I get that.
Not sure about all the details on what version that French Hetzer is but I think one day I will have one, maybe mid paint/markings to make life easier.
Its the late version based on the muffler and idler wheel.
AHQ quoted the M103 at close to $45, and to me that's a bargin
gary
That IS a bargain. I usually shell over $60 USD for a kit on average, unless I order it online from Sprue Brothers (Lightning Deal) or from your random Chinese retailer on eBay.