Who makes a good tractor trailer or Hemtt in 1/35? Maybe an HETS, M911, M1070, or similar?
Thanks in advance!
All of the above.
Meng and Hobby Boss both do nice M911 C-HETs.

Hobby Boss does an M1070 HETS.

Trumpeter does a German and a Chinese version.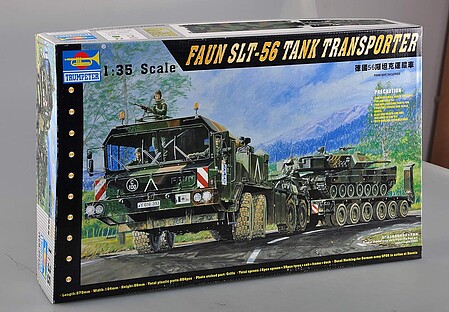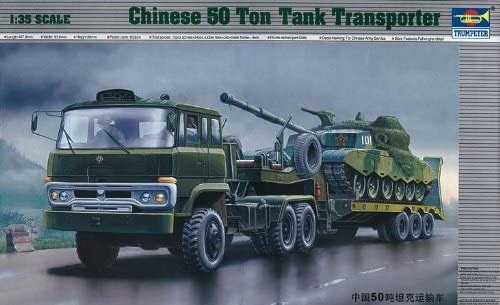 Trumpeter, Takom, and Hobby Boss do a few Soviet/Russian ones.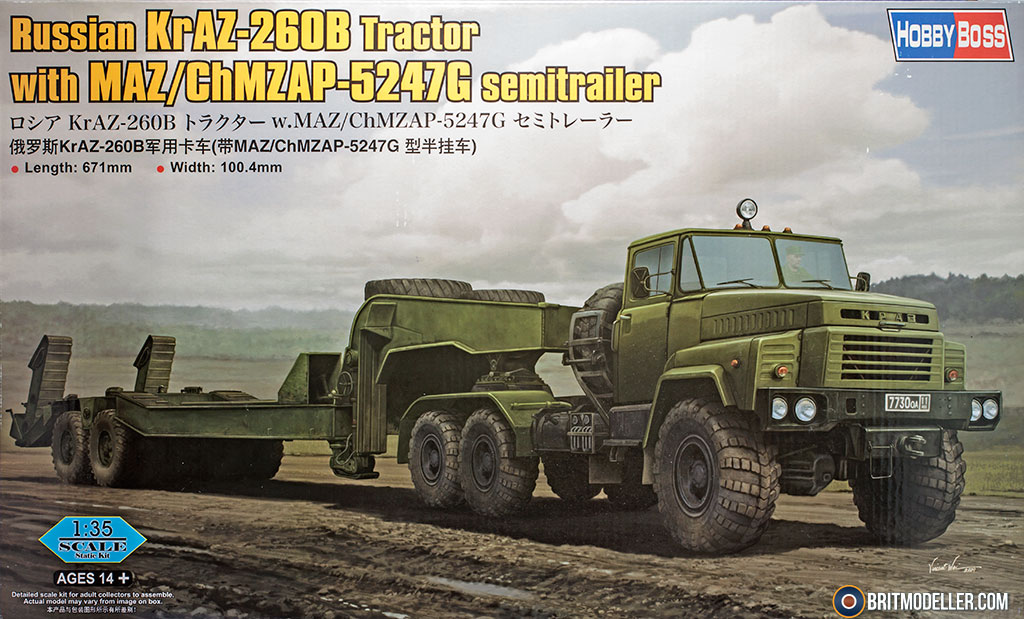 The meng and hobby boss m911 kits both build out nice. The meng kit is the only one you can raise the 1st rear Axle.
Trumpeter Hemtt is nice as well.


Is that the Panda HMEE? I want to get one of those as well. They are manufactured near where I live.
Yes it's the panda hemm. Now that kittyhawk-panda are out of business, it might be hard to find.
The Trumpeter M983A2 is very nice. I added the Real Model engine and a ring mount to mine.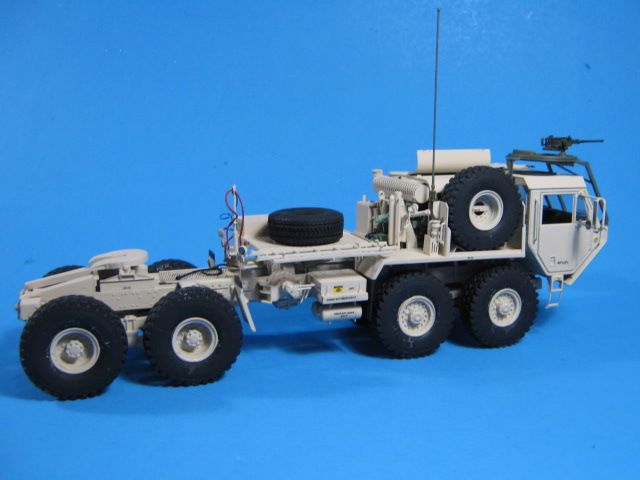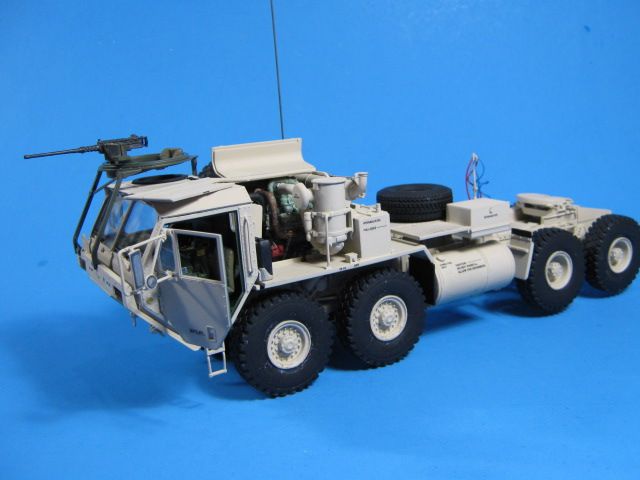 The M915 is great too. I converted it into an M920 before Trumpeter announced theirs. I added an engine and put a reworked diecast excavator on the Trumpeter M870A1 trailer as well.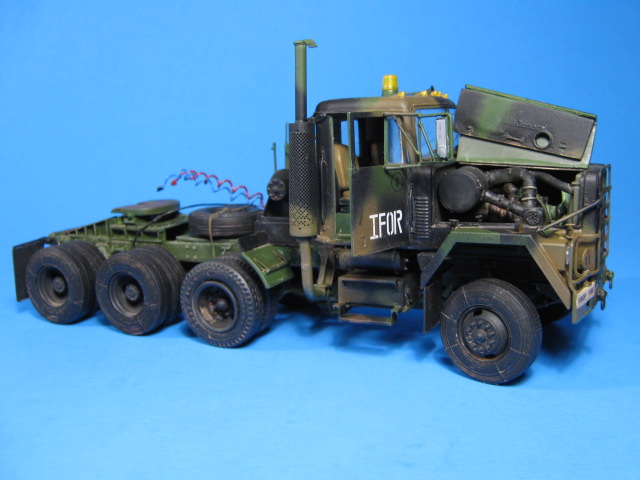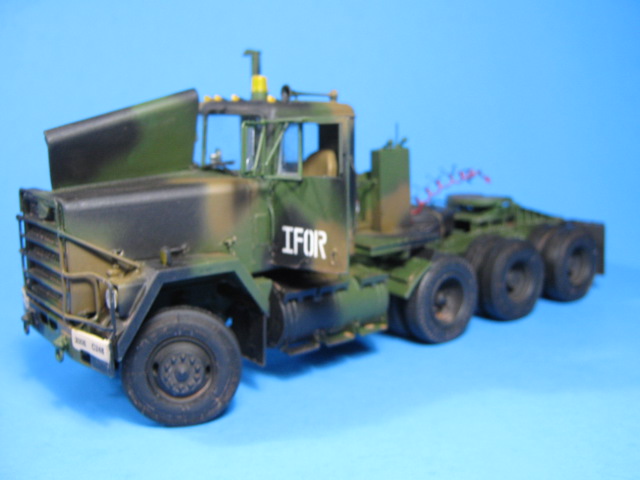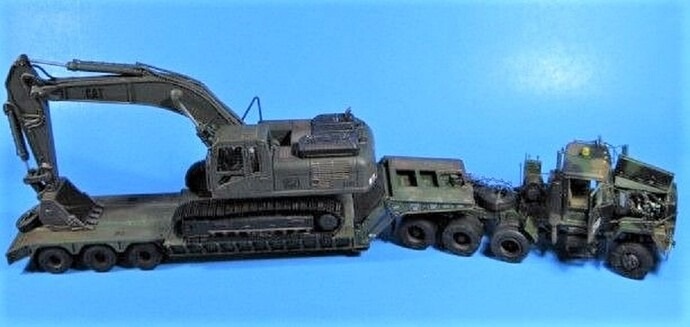 I'd go with the good ol' M-1070 HET. Just something about that behemoth gives you that "Get out of my way or become a statistic" notion.
Hobby fan has a resin one. Got one in my stash , but no tractor.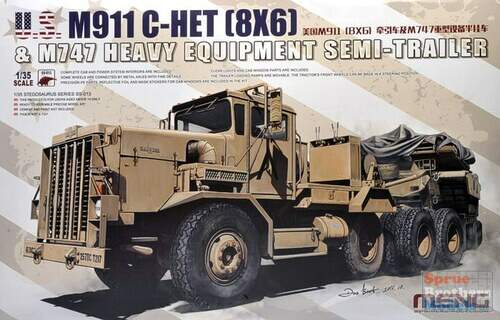 Sprue Brothers has a Lightening Deal right now on this kit for only $107.49! ($211.00 MSRP, $168.99 regular price) I just bought 2 of them. Get them while you can at this price! This is the Meng kit, probably the highest quality styrene kit of the bunch. MNGSS013 1:35 Meng US M911 C-HET (8x6) & M747 Heavy Equipment Semi-Trailer - Sprue Brothers Models LLC
Thanks for the heads up! Got that one ordered.
And thanks for all the comments guys.
I had to put my M911 Aside from some other work. I will be getting back to where I hopefully think soon.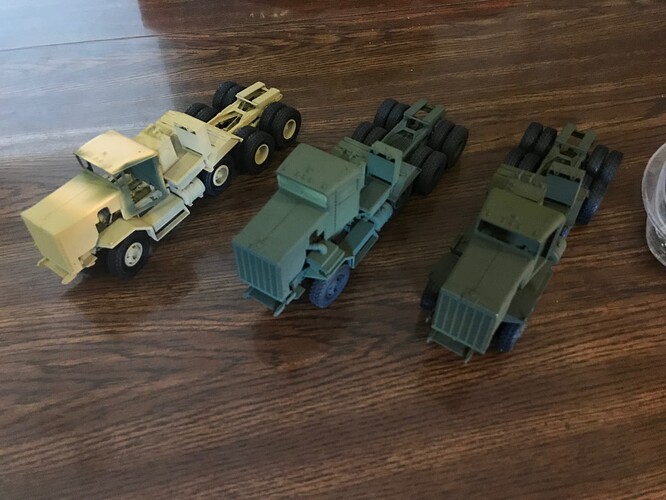 Right now I am working on all the vehicles and equipment that will be transported by the M1070.
I am using DEF resin wheels on all of these kits. They will all be different with some having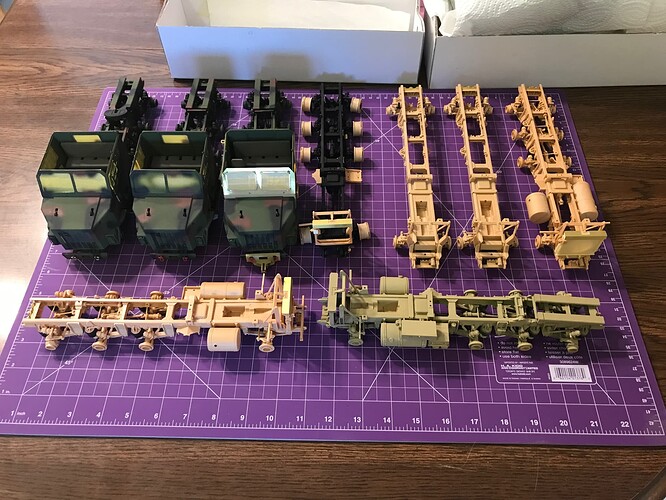 different types of ad on armour and full armour kits
These are the threads that always get my attention, along with engineering vehicles. I have pretty much all of the kits shown above, even have two of the M1070 kits - when in heck am I going to build them all LOL. And now, dang you SSGToms
I have another M911 on the way! Seriously, thanks for the heads up Matthew. Can't pass up a bargain like that.
Half the fun is gaming out what these amazing vehicles will carry. Ah, retirement can't come soon enough.
Question to all, and please forgive my ignorance: would any of the cool Hasegawa 1/35 Hitachi construction equipment be suitable as loads for the modern transporters? Any reason the military would have utilized these? Just curious, they'd make nice loads. Cheers;
Jimbo
I think I might get the Meng D9R dozer to use as a load out.
If you are talking about the D9R as a load on the C-HET, they were/are not used together. The C-HET was used from the early '70s up to the early '90s. It was replaced by the M1070 HETS. The D9R is much more recent and wasn't used by the US military until the mid 2000s. The C-HET was long retired by the time the D9R came into use.
Additionally, due to the weight of the D9R, out of the above kits, only the M1070 HETS can carry it.
Well boo.
I will have to research options for a proper load.
Any US military vehicle from the early '70s through Operation Desert Shield/Storm (ODS, '90-'91) can be/was carried on the C-HET. Your options are pretty wide open.
Don't forget the civilian side for loads w the M911, several were purchased from auction sites and repurposed as logging trucks or hauling municipal loads …always a fun change of loads