A flyer I created in 2003 for a Patton Museum LST "Open-House" Event many years ago:
Ft. Knox, Kentucky.
The tanks stored in this building may be of some interest.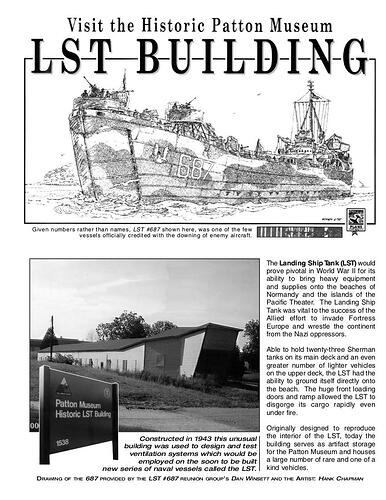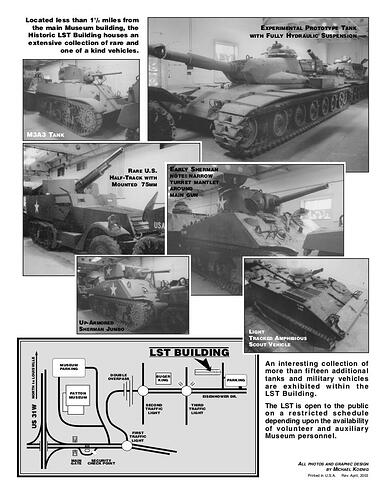 Original LST artwork created by Mr. Henry (Hank) Chapman.
Then art director for the University of Kentucky Public Information Office.