Taras has created his last box-art for Roden …
http://www.roden.eu/HTML/framemodels1.html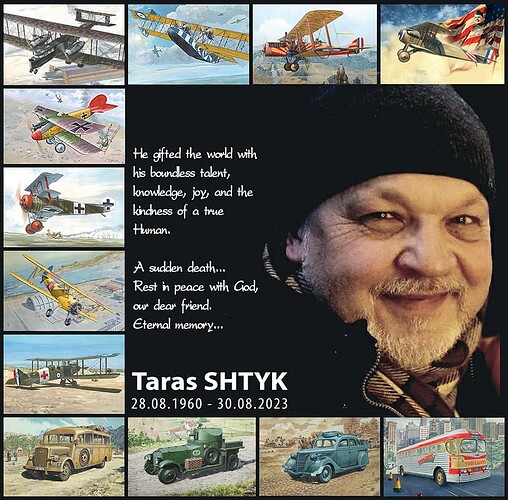 Another great artist gone… Isn't that the second one in 2 years?
Yes, unfortunately that is correct.
A great loss for Roden indeed!
A sad loss indeed.
Both created some beautiful box artwork for Roden. The WW1 aircraft were definitely some of my favourites. Especially VonR's Albatros D.Va.
Maybe a group build in memory of both men for next year?