Teach your kids to model and they can get high on glue while having fun.
All I got to say is this…
And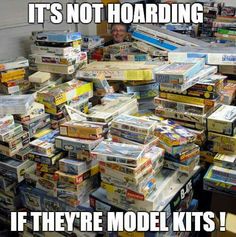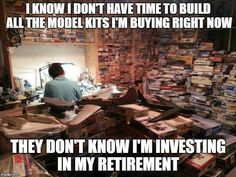 Thats good stuff there .
Before first person shooter x whatever consoles we went outside to play , came in when the street light came on . We mowed grass to make model money . Enamels were the way to go. We solved personnel disputes with our hands , guns only came out on the T.V. shows and speaking of which there were only 3 channels … we were the remote control for the t.v. and you had to crawl 12 feet through 8 in deep shag carpet to get there .
So yes teach the little crotch gobblins to build models. Model building , builds a strong mind , patience, and the super hero unnatural resistance to paint fumes.
Hey us millennials did that stuff too! Though not enough young people build models for sure.
I got hooked when my dad gave me all the kit he couldn't finish as a kid to build. I got a chest of roughly 15 kits I built up and I was enthralled. Mind you they were all terrible and I probably ruined some good kits but it got me hooked
We have all been there and some of us are still stuck there (this guy).
Brilliant! I remembered that my friend gave his child a model of a motorcycle to show him information about various motorcycles. My friend would rather his child develop interest by playing with models, rather than addicted to the Internet. This is the same reason.