ICM has sent Aeroscale images of the test build of their forthcoming 1/35 scale release of the Sikorsky CH-54A Tarhe.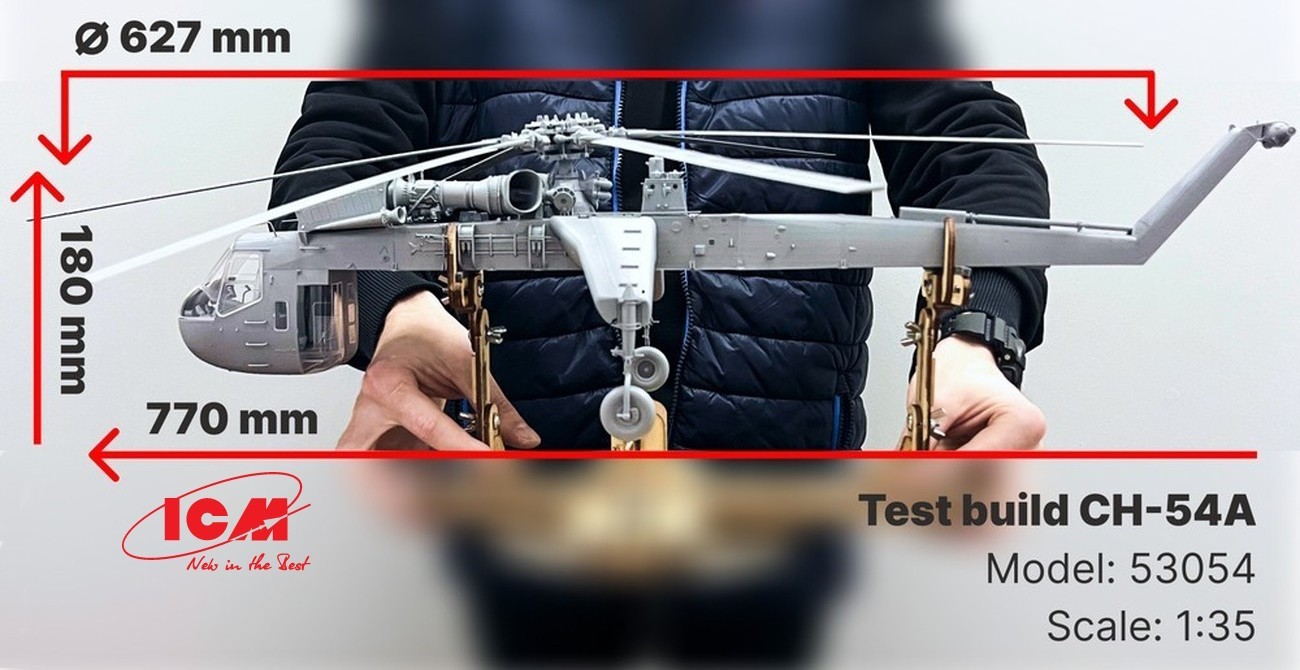 TEST BUILD: Sikorsky CH-54A Tarhe | AeroScale
Again that is not msrp $265 worth of model. Seriously they have lost their &@#$% minds.
The model does look good so that is the honey to swallow the vinegar.
I'm sure that is the initial price. I know other places are listing it as low as $150. We'll see how much it actually goes for. It also depends how bad you want it. If you don't want it that bad, so be it. Others will pay whatever they feel it is worth.
I know this is a bit off topic, but I spent many years in the US Army/ARNG from late 60's to late 80's, and later worked across the street from Sikorsky. They were a customer, so visited the plant many times. I never heard anyone refer to the CH-54 as a "Tarhe", it was always "Skycrane". I know it's the official name (like a Huey is an "Iriquois"), but does anyone in the real world use it?
I do wish they had drooped the blades. That is a very noticeable feature of the real thing on the ground.
Floyd
Yep, I just had say something…