I saw this one too. I'm not sur why it is 1:35 or what we would do with it. Maybe dropping off new recruits while a DI is yelling at them?
They are also releasing a 1/35th Ford V8 Sedan.
Saw that too. At least the Ford car can be used as US military staff car.
Yeah but the bus is REAL appealing for some reason isn't it - the recruit bit is what I was thinking.
Yeah, a recruit theme is what come to mind; how many would the bus seat? That, or a family seeing off a son / husband (wife?) from leave?
Think of all that chrome.
Great subject for BareMetal Foil .
I know a disabled retired bus driver this is destined for.
"Go Greyhound, and leave the driving to us!"
Remind me to buy some shares in BMF!

Gonna take tons of the stuff…
It's a Roden kit. I'd buy shares of filler and sandpaper.
Isn't that one of the buses from "Heartbreak Ridge" ?
Invader. What he said.
I have a photo in a book of a Ford V8 in German service with full three colour camo…
Ford V8, Made in the US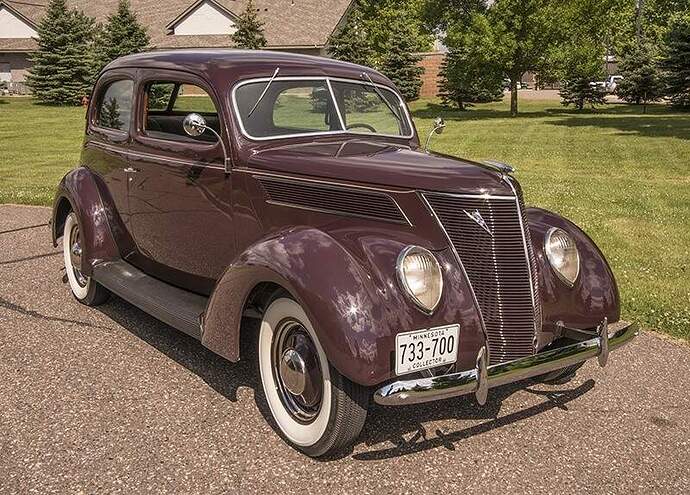 Image borrowed from:
Ford V8 Made in Germany (Cologne)


Image borrowed from:
http://www.kfzderwehrmacht.de/Homepage_english/Motor_Vehicles/Germany/Ford/ford.html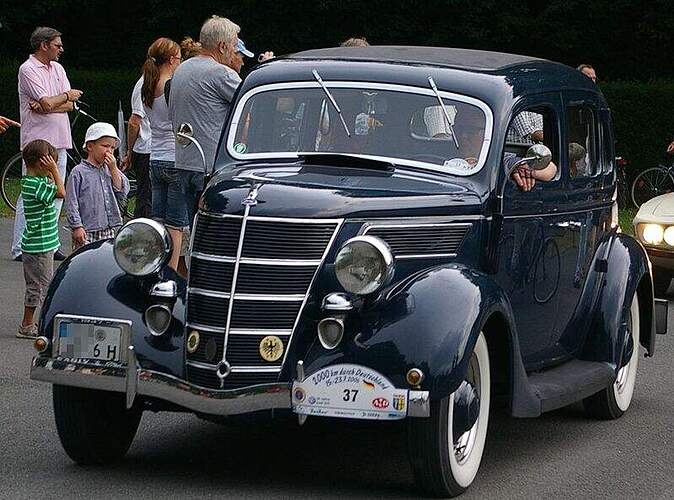 A restored German Ford V8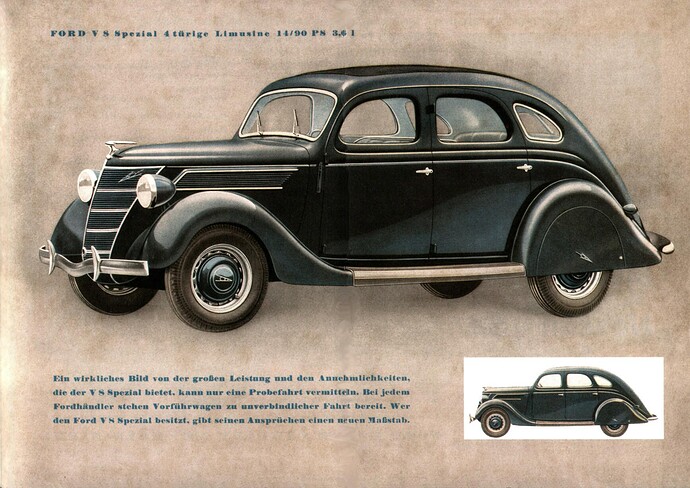 From:
1938 Ford V8 brochure
Nice German staff car though

Hi all,
There was a full page advert in Military Modelcraft which I think was the January edition.
It showed this, the Ford and the Packard but there seemed to be a gap of one in the numbers for these. What else is coming?
These are all must have.
Regards Jason