A Packard Clipper 1941 in 1/35, by Roden… coming soon.
There is an image, but cannot upload right now…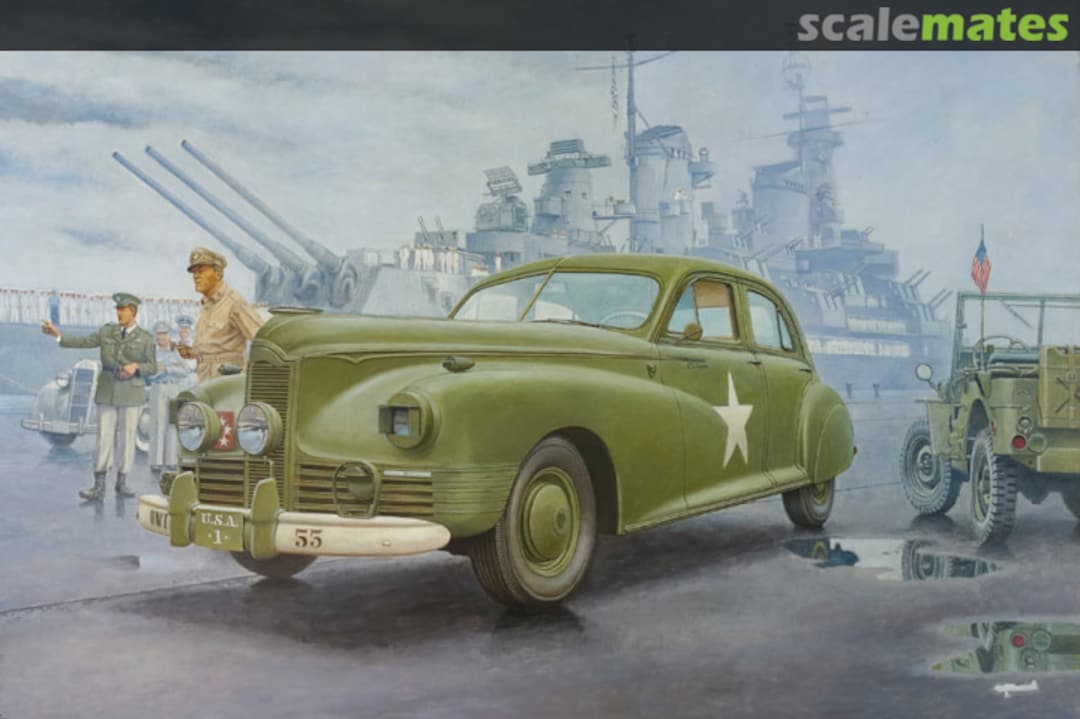 The pictured officer reminds me of General Mac Arthur. He used this car (http://budwells.com/2014/11/229/ ), just like General Eisenhower did, as seen in the 1944 picture below :

Both men are included in the Tamiya set :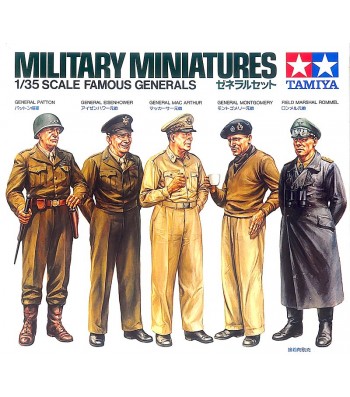 H.P.
Mac Arthur's Packard :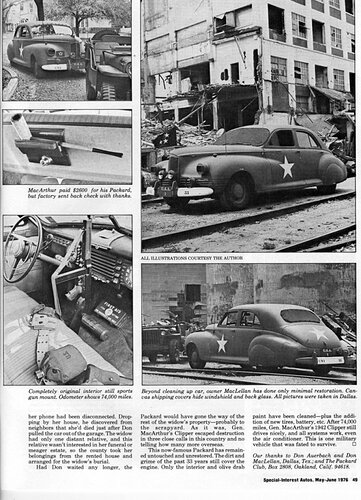 Another one :
"Arriving at the 100th Infantry Division Airstrip near Goppingen, Germany, is Lt. Gen. Goislard De Monsabert, Commanding General, IInd French Corps, and Maj. Gen. Augustin Leon Guillaume, Commanding General, 3rd Algerian Infantry Division. These two generals were awarded Bronze Stars for excellent services rendered to VIth Corps, Seventh Army, in many occasions. 100th Infantry Division, VIth Corps, Seventh Army. Goppingen, Germany. June 26, 1945. Photographed by T/5 Francis E. Lane of the 163rd Signal Photographic Company."

H.P.
I'm still waiting for an M29C Weasel…
AT LAST!
Been waiting ages for this to arrive. Must be about a year ago that I first heard about this.
Regards jason
I'm still waiting for a styrene 1/35 Daimler Mk ll!

Yes! 1000 times yes! I've been waiting for this one ever since I built the Bandai 1/48 version in 1976. This is without doubt the coolest armored car of WWII and no one has released it in 1/35 styrene!
For me it would have to be a Mack NO.
Love these trucks.
A Bedford OX and OY.
International M5-H6
1/2 ton Dodges
FWD SU-COE
Ford GP and new took GPA
Thankfully ICM have announced a 1 1/2 ton Chevy.
Ford Fordor staff car
All in plastic
Regards jason
Quick question whether the Mk I operated in North Africa campaign?
New tool M18 Hellcat tank destroyer with engine, new tool M36 tank destroyer, M29 and M29C Weasel, Dry Stowage M4A3 Sherman with optional late-war upgrades, Baldwin M4 Sherman, PSC M4 Sherman, M13 antiaircraft halftrack, M15 antiaircraft halftrack, new tool British Comet, new tool Challenger cruiser tank, Churchill NA 75. M5 Stuart light tank, US M2A4 light tank, new-tool M8 howitzer motor carriage. any US staff car (Ford, Packard, etc,)