Dolman Miniatures released new figurine:
** The Red Baron**
Scale: 54 mm, 60 mm, 90 mm
Material: resin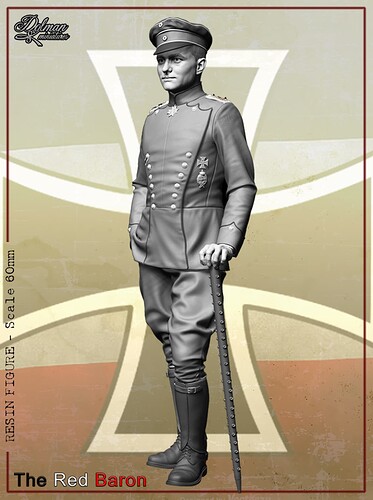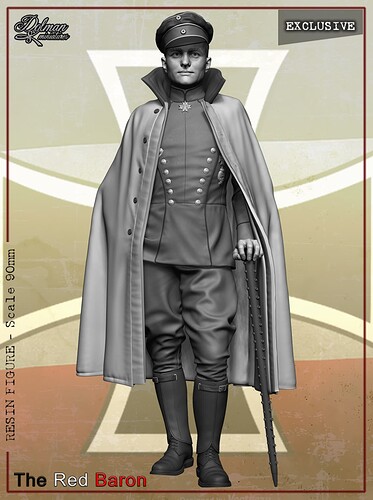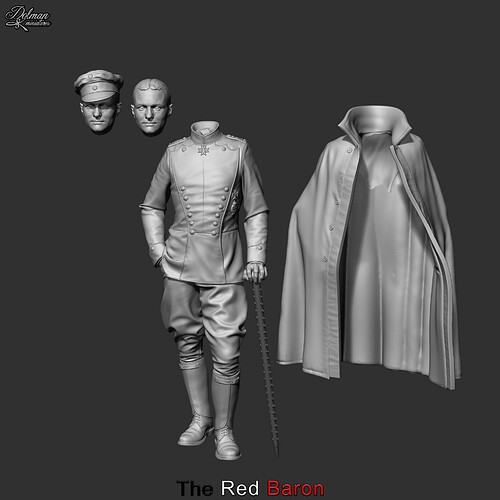 This is the most realistic figure of the Red Baron that I've seen so far. I'll have to get one soon.
If this were 75mm, I'd grab one for the Meng 1/24 triplane. But it isn't. So I won't.
odd that they'd miss 75mm?
Looks like CAD rendering to me - not the actual figure.