Built this Dragon kit a good while ago, partly winter coated. Mounted on an original Tiger I vision block.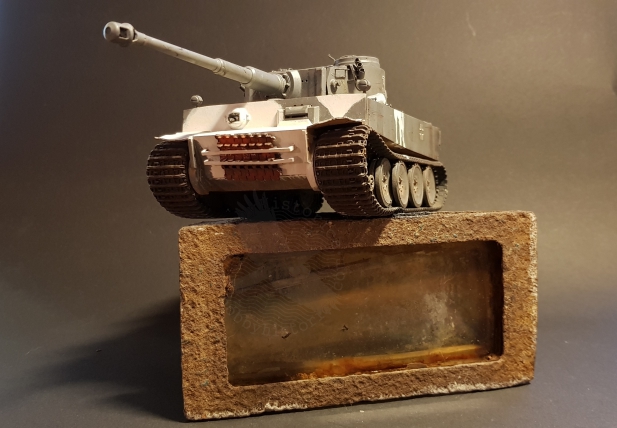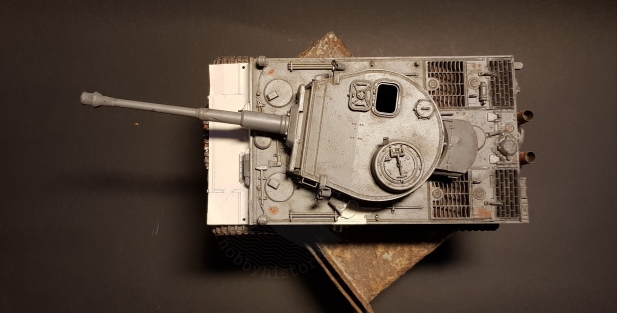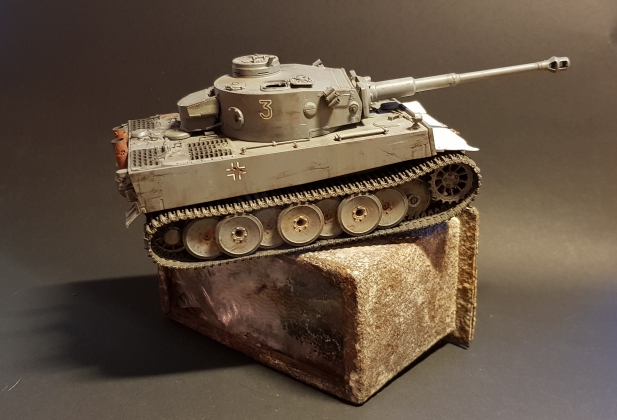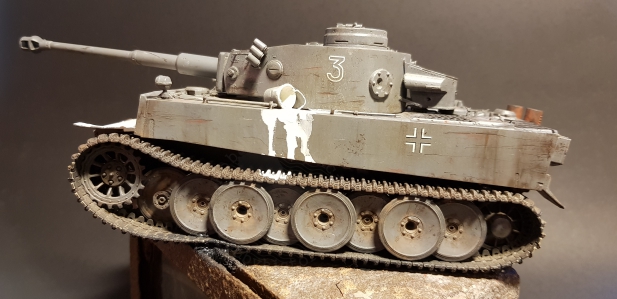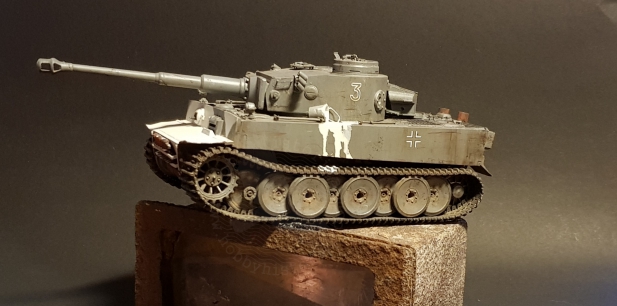 Great looking model. Love that it's on an original Tiger vision block. Very clever. The toppled bucket of paint is a nice touch. Very well done.
So where did you come up with a Tiger 1 vision block?
I got the block through one of my contacts. I am dealing in militaria and am also metal detecting so one tend to build a network of people who can have very interesting items:)
Do you actually know it's from a Tiger? Because it's a standard part for the Panzer IV, Tiger and I think other tanks.
David
that looks fabulous, well done indeed
The site where it was found,together with several other Tiger parts found together with it indicates that it is yes:)
I love the display! That is highly original!
Bill
thats a good model! really adds some touch with the spilled can.