Hello, I did that build somewhat of a long time ago but I decided to repaint it because I think I didn't do a good job and add some stuff that I didn't wanted to put before like the hull machine gun (wich explain the putty). I decided to go for a red primer scheme to with factory marking. Note that I know the turret roof has the wrong shape for a july 1945 tiger II but I'm doing the 10,5cm proposition wich was just a rough scheme, so it somewhat excuse both the kit innacuracy and my own error. planning on getting the takom rebox for my birthday to give it another shot and do a better job.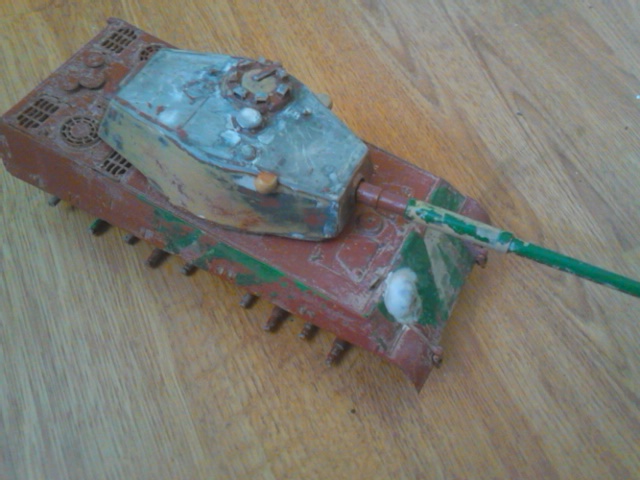 My question is: how am I cleaning this? I tryed putting the hull in water for a day but nothing got off, maybe with a toothbrush?
Thanks for your answer!