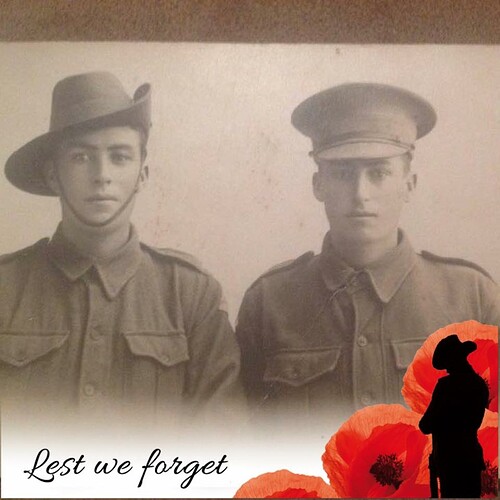 My grandfather C.R. Rigby on the left, returned veteran of Gallipoli and the Western Front.
His brother F.A.R. Rigby on the right, Lighthorseman killed in action April 4, 1918 on the Western Front after 4 years active duty.
Lest We Forget.
Thank you to all who serve/served and their families for their dedication and sacrifice.
Mosaic of St. Michael returning his sword to its scabbard. The fighting is done.
St.Mihiel American cemetary, France.
My grandfather (maternal). Born in Philadelphia. Lived in the Bronx, NY.
Golden Gloves welter weight. Did the same during his WW1 Navy service as a MM/2 aboard a destroyer.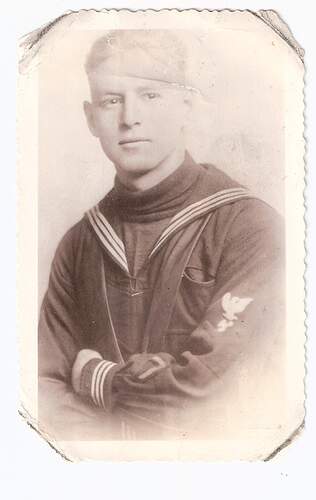 My grandfather (born 1891) fought on the western front and was lucky to survive the war with nothing more than a scratch on his forehead, caused by a fragment of a shell. I think he served in an Ulan Regiment, not sure. He died in 1971 when I still was a little boy and had no interest in that stuff. Have not many memories of him.
My other grandfather (from father's side) was too young for WW1 (born 1904)
In the summer of 2012 I visited some battlefields, monuments and cemeteries in Flanders and Northern France. Unfortunately I have lost all photos due to a fatal computer crash in 2014. But I showed some of the photos I made there on the old Kitmaker. Maybe you like to see. Verdun is only about 2 hours driving from my home, so I should go there again when life returns back to normal.
If you still have that computer you may be able to get someone to retrieve those photos. Figure it this way… if they FBI wanted them… they'd figure out how to do it.