July 30, 2015
I have decided to revive a project that I started back in the first Chev vs Hemi Group Build.
I embarked on a project with a trio of 1/12 Monogram 57 Chevys. One will be a heavily weathered barn find sitting on a scratch built tandem trailer, one will be a car under restoration, the third will be a show car. All 3 of these are glue bombs that I have picked up at various swap meets, and all will be cut down to convertibles.
In my typical fashion, I have expanded the scope of this project. In addition to the three 57 convertibles, there are now two 57 Bel Air Hardtops, a '69 Camaro to be set up as a rough daily driver/tow car for the barn find, and a pair of '67 Corvettes as a show cars beside the shiny 57s.
Since all 3 of the glue bomb 57's will be cut down to convertibles, I can mix and match the parts to suit best. Work starts with this one.

Here is what I have to work with in terms of body and sprues. All chrome parts have been stripped.
I began with the engine which was painted poorly with a horrible red colour, and the chrome parts were glued on over the paint.

I put the whole thing in a ziplock bag with Mr Muscle oven cleaner overnight.

With a toothbrush and some elbow grease it cleaned up ok.

I had to fit some shims under the manifold plate to get a nice fit.

The parts that needed to be re-chromed got a primer coat of Tamiya semi-gloss black acrylic.

Some of the parts got a coat of Alclad Airframe Aluminium.

Some others got Alclad Polished Chrome.

And here's how it looks now . . . . . .

I'm hunting down some reference pics to add some more details, but please guys, any comments, suggestions or criticisms are most welcome.
This is going to take a while, and there is a huge pile of work in front of me, but with no time constraints I can take my time, fine tune my painting techniques, and add a stack of detail ideas that I have been picking up (i.e. stealing) from some of the awesome modelers hereabouts.
January 20, 2019
Barn find 57 Convertible reference car, I have 15-20 images of this car from all angles, everything I need in terms of colour, fading, rust, damage, chrome deterioration.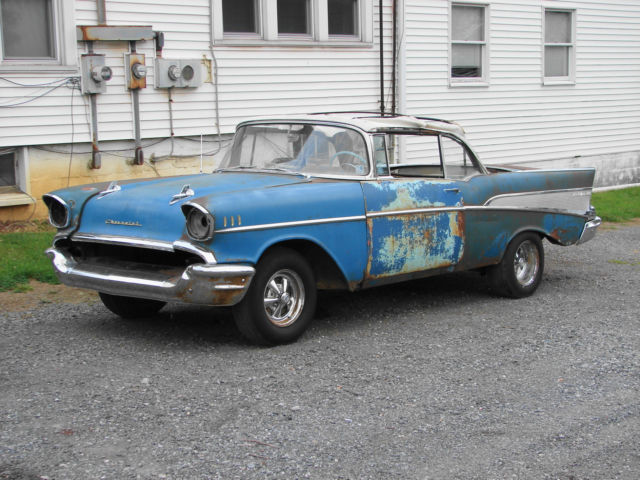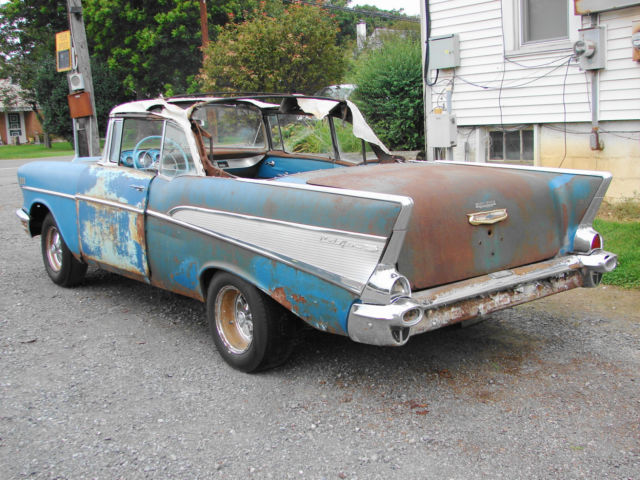 Scratchbuilding the roof framework and mechanisms is going to be a huge challenge.
Workshop build references, I have images from several restoration projects once again giving me lots of angles and progress details. Undecided yet whether to go with the primer grey or red/brown version.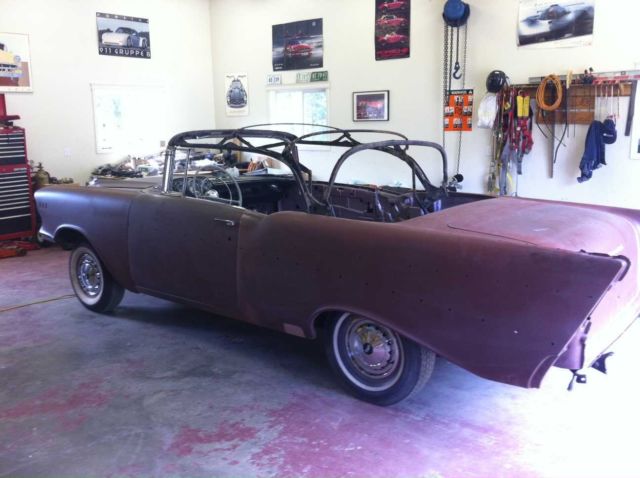 I'm liking the idea of a primer grey body with chrome and interior fitted but not completed.
The Convertible showcar version reference that I want to replicate.

The colour is going to be interesting to match, I have a lead on a pearl "Petal Pink" as the top coat, but I will need to experiment with a few base colours to see what works best.
Cheers, D