Looks good. I would like to see how you transformed the rest of it. It looks like you dressed it up nicely.
Having torn down craned to the turntable, all I can say is your work is spot on and impeccable. That is a beautiful transformation.
It came out great. A lot can be done w/diecast toys. I tore down and rebuilt a 1/36 excavator a while ago to go with my M920 w/M870 trailer.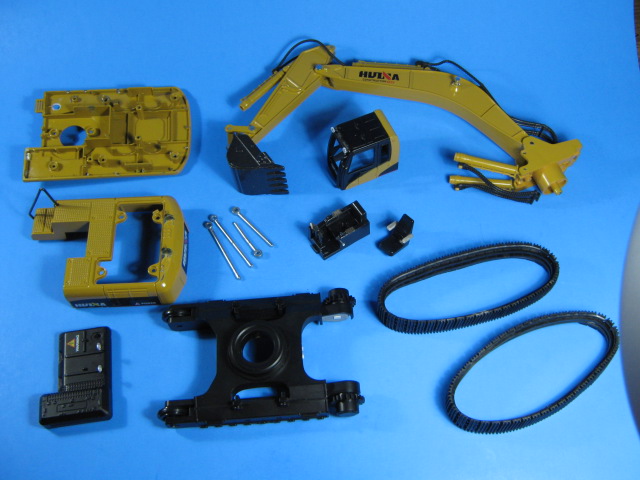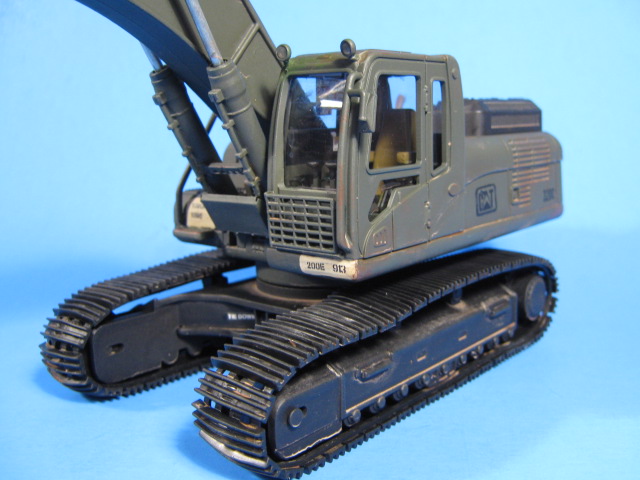 Thank you Chris. Appreciate it.
Nice work HeavyArty. Mine is a cheap old child's 1/24 toy. I had to do alot of modifications and scratch building, to get it to look descent enough for display.
Really nice dio, the stacked wood with weeds, definitely seen that. At first glance, thought it was the tracked version - like Gino's - but looking again, saw it was the wheeled version instead.
Mal
Charles,
I'm more then super impressed as the Diorama set in the outdoors makes it nearly impossible to tell if it's real or a model.
As usual your excellent and super realistic weathering is an A+
joel
My humble appreciation Joel. Thank you. Glad you like the results.