Hello guys
someone have info and drawing about venezuelan turret?
Dear all
I have some "old friends" in my stock pile of kit to assembly.
they look me and they ask me: "when do you assembly me?"
the TPz1 is one of them.
now is time to project the assembly of it


Germans have a lot of interesting versions (as radio…) but… Venezuelan version is more exciting!
for a long time I haven't a good view of the turret and of the top lay-out, so was not possible procede.
now I have found in Internet a top view and I can procede to build it.
yes

the carrier is without antiskid pads…

Rubber wheels had melt some component…now there are in the bag
Hi! I would strongly recommend not to use these. They are absolutely ugly and have wrong size/shape. There are nice aftermarket wheels for the Fuchs, I used these from MR Modellbau some decades ago. However, their quality is so/so. MR CAN do fine castings, but they use the moulds way to long. At least it was the case when I bought mine. As said, decades ago.
Andreas
Thank you for your suggestion.
I'll follow your idea, when ready I buy new wheels
There is this option of the TPz TVM KRK from Mad Modellbau,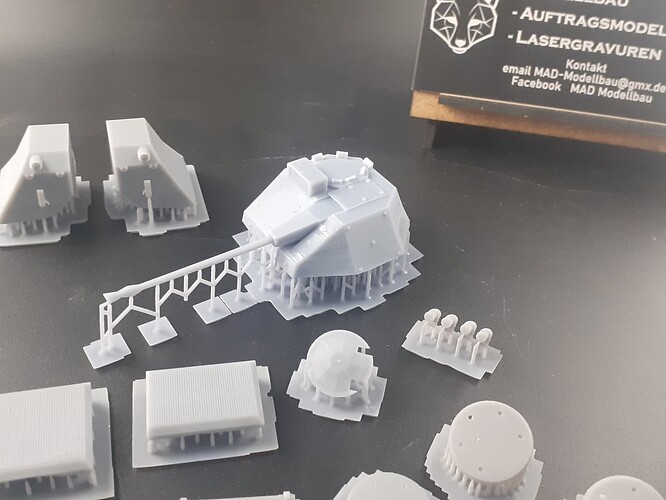 Comes as a conversion, not just the turret.

Today a little job of putty

New wheels is coming