Tsar Tank (Tank Lebedenko), 1915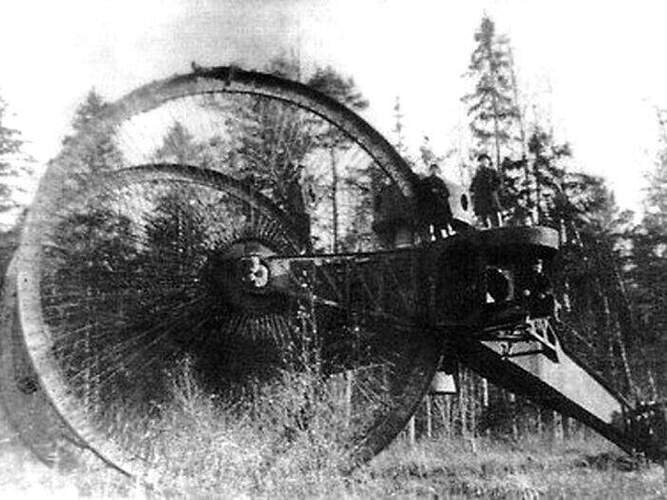 Need one of these in 1/35 scale!!

Would make for a very ambitious scratch-build project.

Well here is one in 1:72 scale for the "modest" price of $199. USD!
Wonder what the cost would be in 1:35 scale.
The price would depend on whether it would be a resin or styrene kit.
PE-spokes in 1/72 are very thin, for 1/35 it could be a template and a
big bundle of metal wire.
Doing all those spokes with wire would be a severe test of ones patience …
A rare beast at any scale, for anyone interested here's Steve Zaloga's build from 2004 (for discussion purposes)…
(Not sure why the pages didn't expand to full width here, hope you've got a magnifying glass)

Thought I heard a rumor that Copper State Models was considering doing one in 1/35. No idea how much truth there is to that, but if one of these ever makes it to plastic in 1/35, I'd bet it would be them.