This is a build log for Four Stars Miniatures new kit, Two-post Car Lift. Available in 1/35 and 1/24 scale.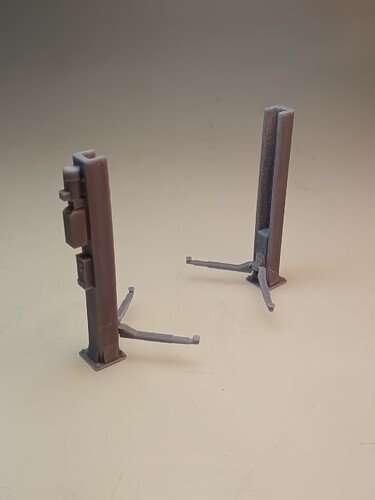 That rocks!
Definitely worthwhile on 1/35 and I also want one in 1 to 1 scale for my garage…wink.
Somewhere I have a photo of a Hilux on one of those in Iraq, so it has many applications.
Depending on the cost, one in each scale would be nice.
I haven't seen one in this exact configuration but I guess the parts can be glued in different locations?
I like that completed Miniman Factory CUCV
If one were to build that with the vehicle on the lift, I wonder if they would let the suspension sag.
The arms and inner mechanism printed separately, so you can adjust the height.
I was referring to the hydraulic pump and reservoir position. I suppose one could trim it off then reposition
I measured and drew the car lift of a nearby service station. So it's totally real
Cool
If you place an order, you get a special version.
I will print the pump, reservoir and control box separately for you