A first large scale figure on my bench after 15 years…
This is a Red Anvil figure, originally sculpted to depict Russian Spetsnaz GRU officer, but I decided to make him into Ukrainian special ops instead. The figure is sculpted by the talented Nikita Ableev in 1/16 scale. A very nice figure altogether that I reviewed for Armorama couple of years ago (click for a review).
I changed the weapon to AK-104 with various add-ons, to give the figure a bit more of a special forces look. NLAW is a 3D printed piece.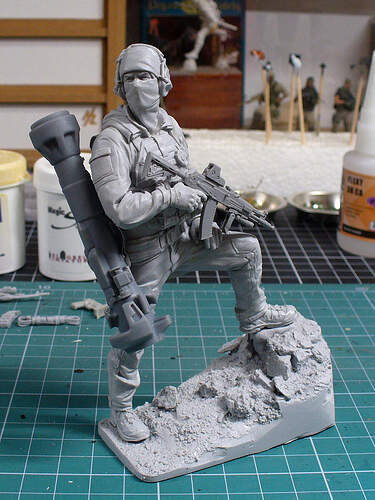 We'll see how it goes…
Mario