This is the Trumpeter kit pretty much OOB. I did replace the kit tracks with MasterClub metal links.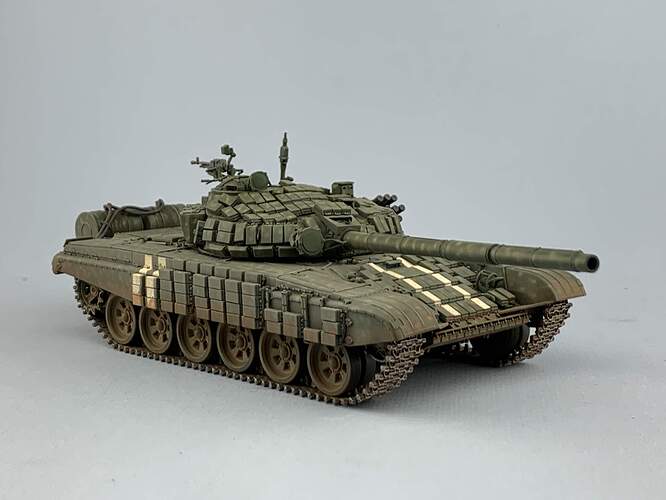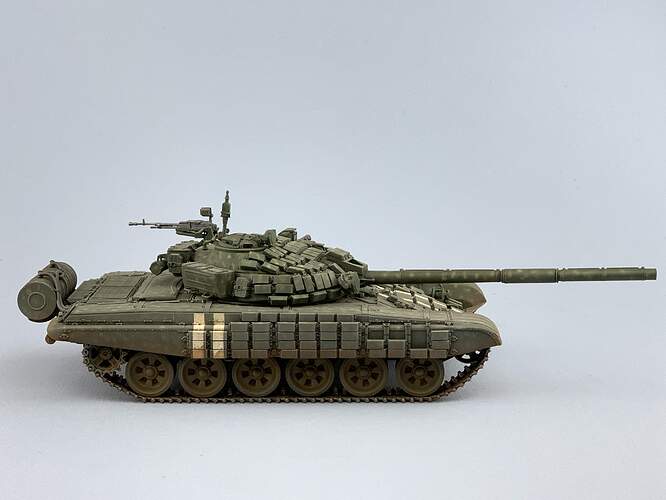 Very nice! All your builds are just amazing this one is no different!
Outstanding!
Makes me want to drink Vodka!
Excellent-shadow impression.
The detail of Kontakt-1 is well-orderly, nice.
Very nice build and chicken pox camo


The only thing I won't bother to assemble on the various T-72 variants are the fuel lines running from the fuel drums to the hull. Most of the pictures don't show them fitted. And considering the way Trumpeter depict them it saves time not to use them.
Olivier