After completing my Panzergrenadier I would like to share my work on the old Tamiya driver figure for the Horch 1a.
First the old paint was removed with oven cleaner and a toothbrush. Remaining paint scraped off with a scalpel. Then all limbs and parts were detached.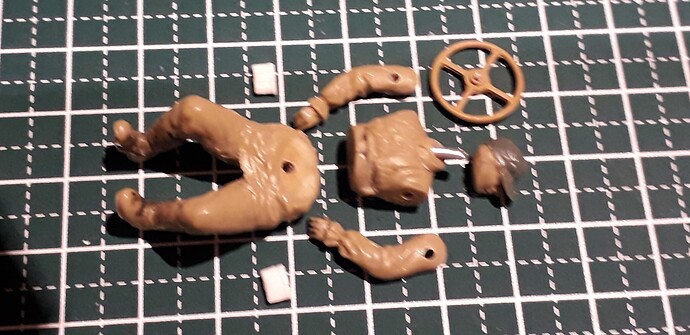 The head was cut off and 2 mm holes were drilled in the torso, limbs and head so 2 mm solder wire could be inserted. The solder wire was glued with CVA to the torso. The solft solder wire is easy to cut and allows to try out different poses for the body parts before glueing the parst together or start a little 'filling the gap' sculpting with green stuff.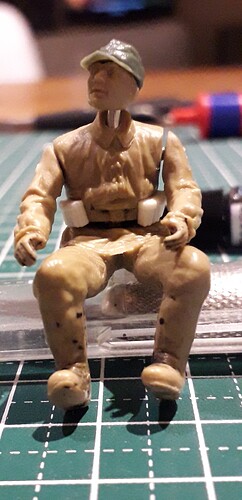 I replaced the ammo puches with better ones from the spare box. The boots on this figure are much too high, this will be corrected by lengthening the trousers with green stuff later on.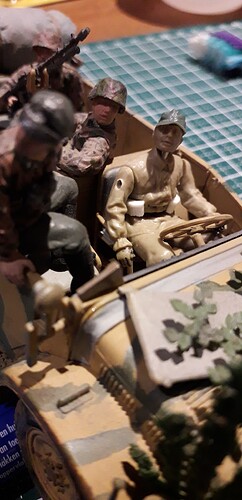 This way the driver seems to be a bit more 'in interaction' with what the rest of the crew is doing. I'am not sure wether the neck wil work out ok as the head is looking up and the shoulders are rather hanging down on thes figure. There is quite a gap between head and collar. Gladly would hear your thoughts on this.
King regards,
W