The Hull is now together and the Decks test fitted. The Hull braces are a bit of a sloppy fit and surprisingly no Stand is provided for in the Kit. I was going to mount her anyway but a Kit Stand would have been a nice option. more to come soon…Cheers Mark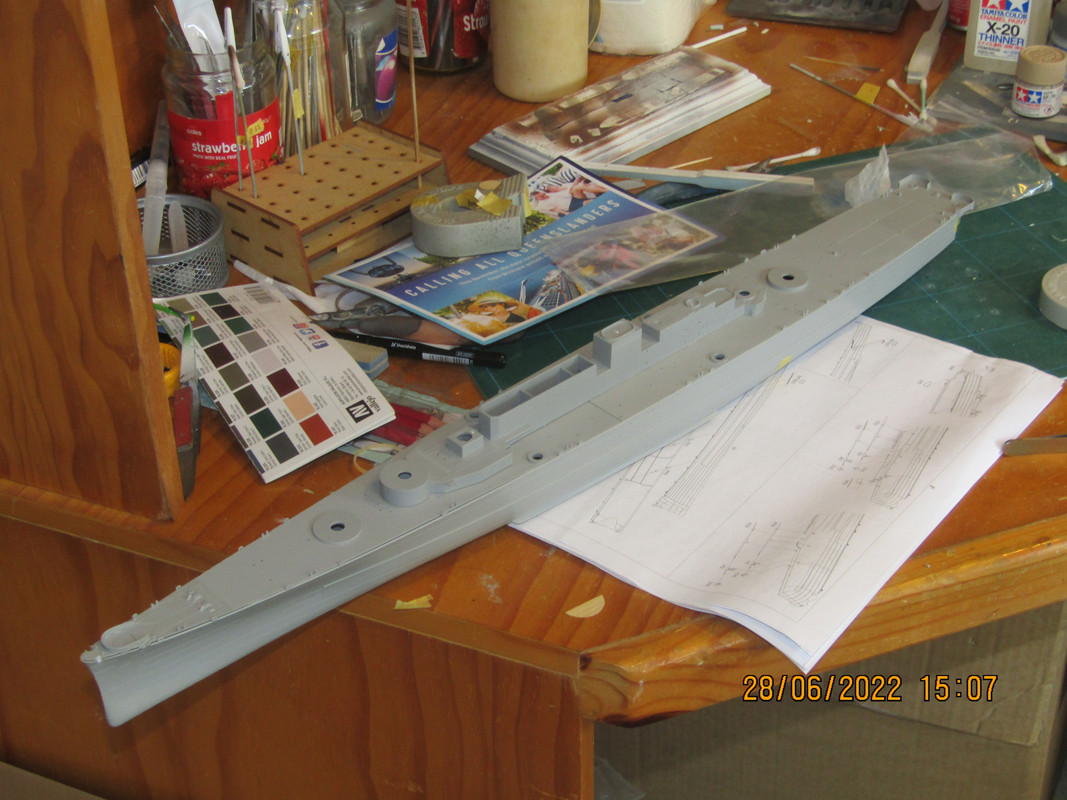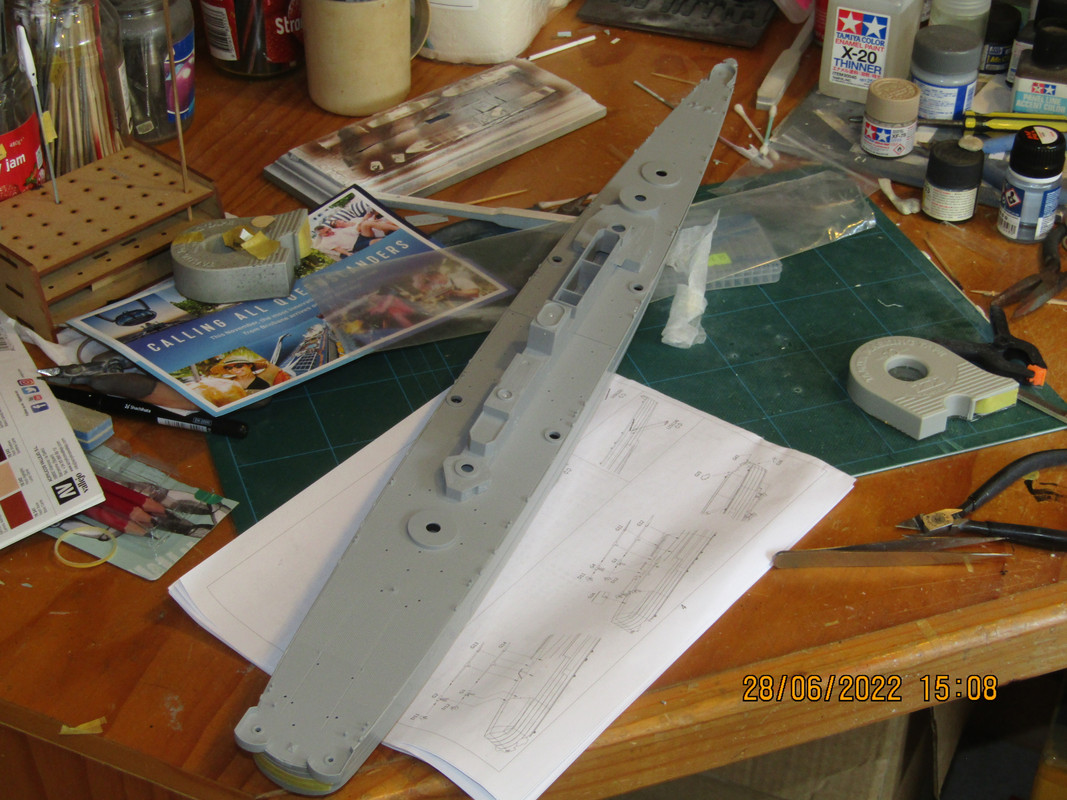 Looks like the ship is off to a great start. Look forward to seeing more!
Thanks Mate. Will be a long and interesting Build…Cheers Mark
OK the fun starts. The Superstructure is a single Slide Moulded Part but the addition of about 80 P/E Parts makes it slow work. This is going to be a long slog…Cheers Mark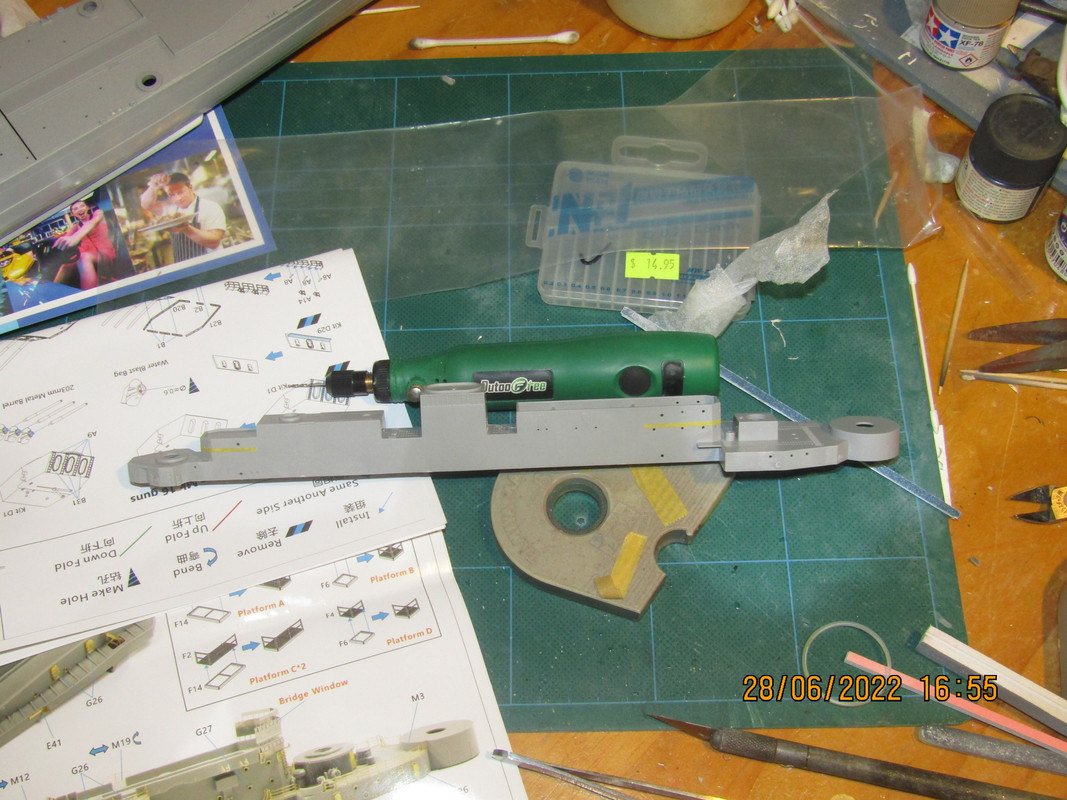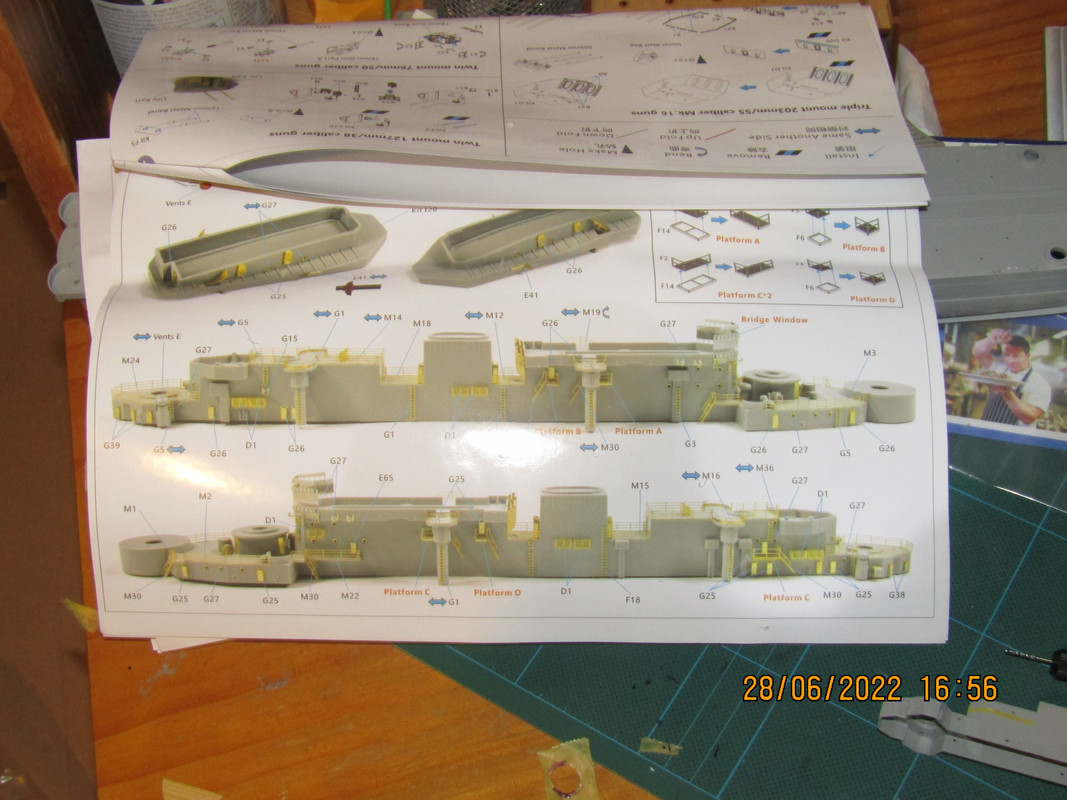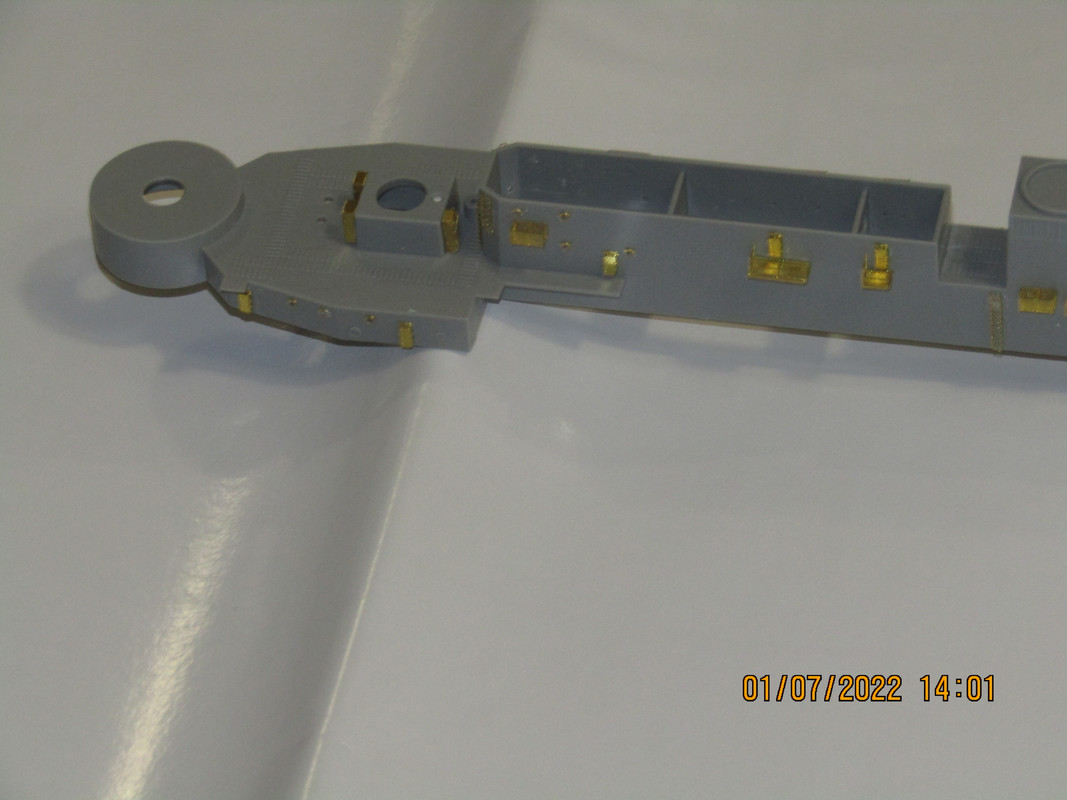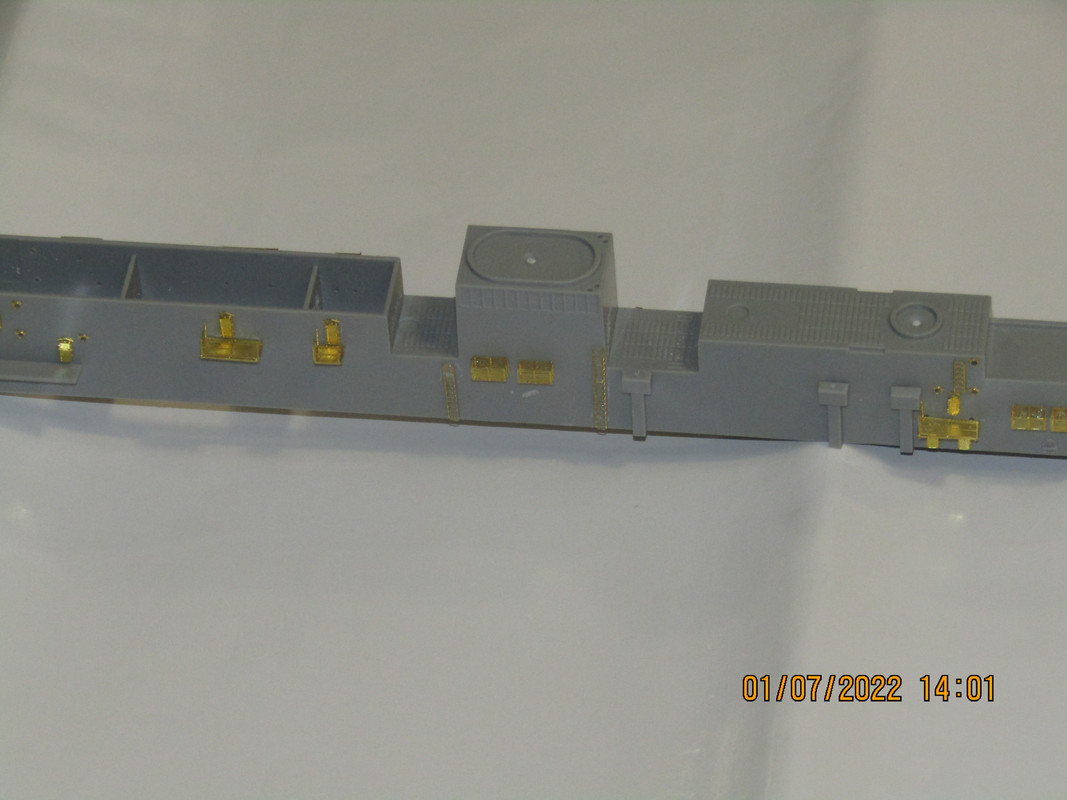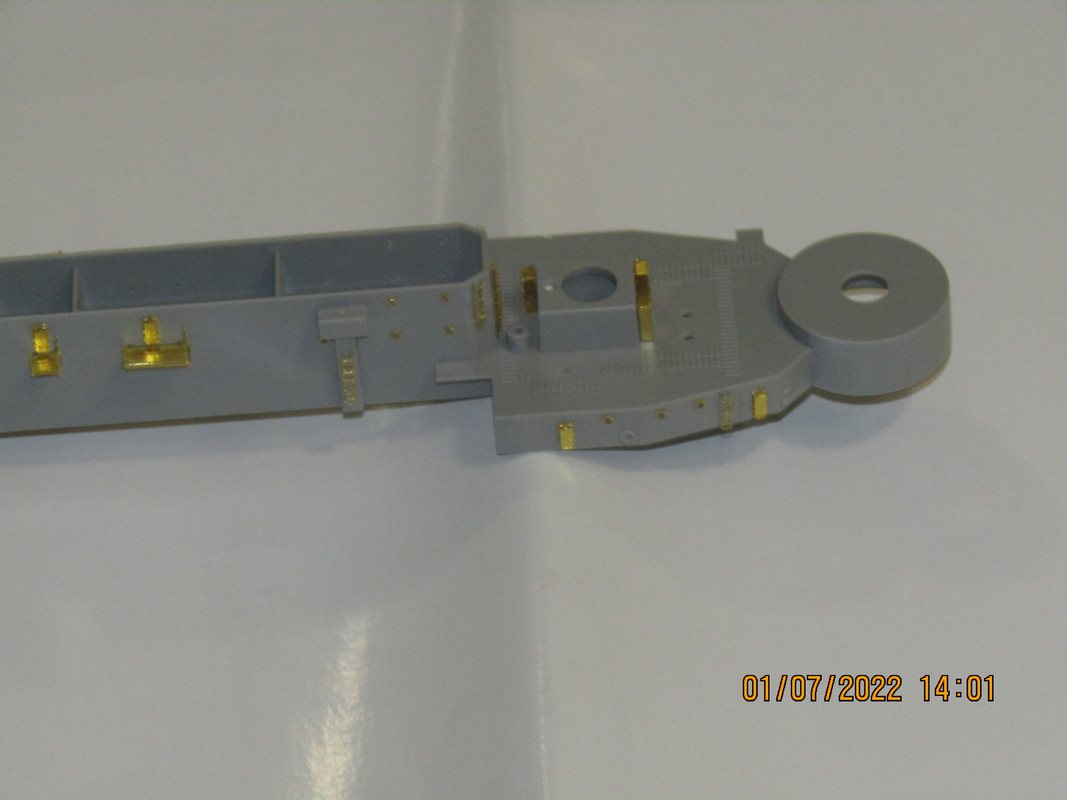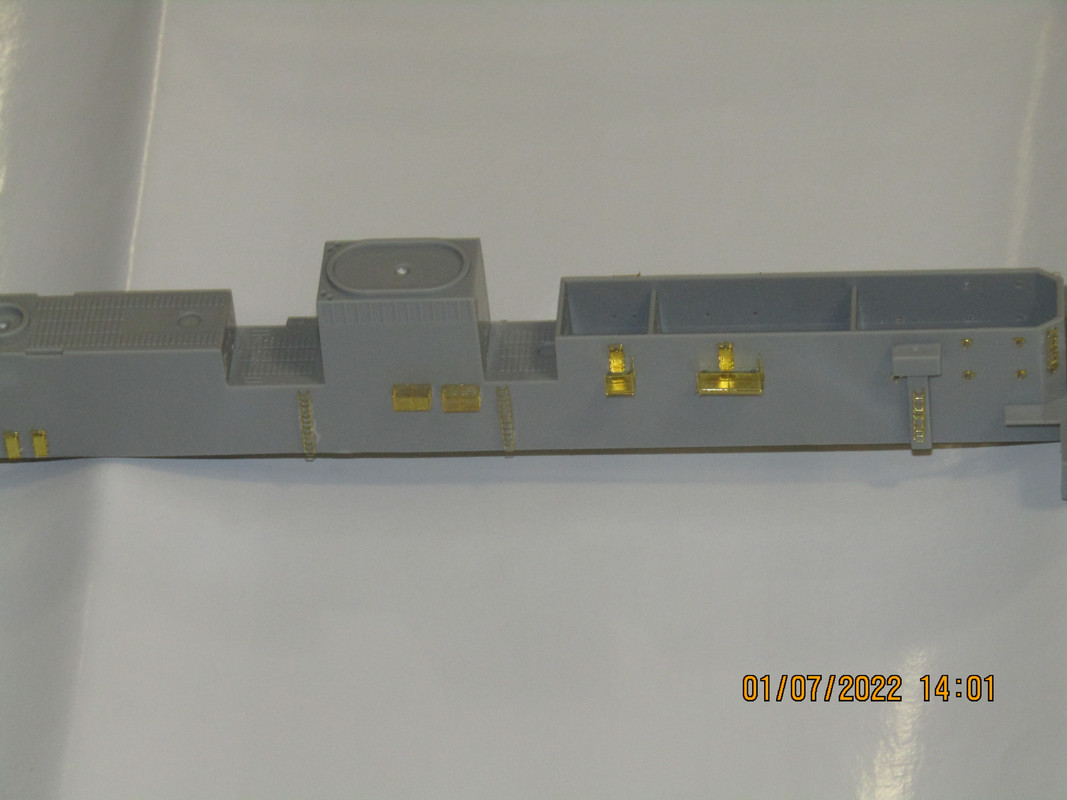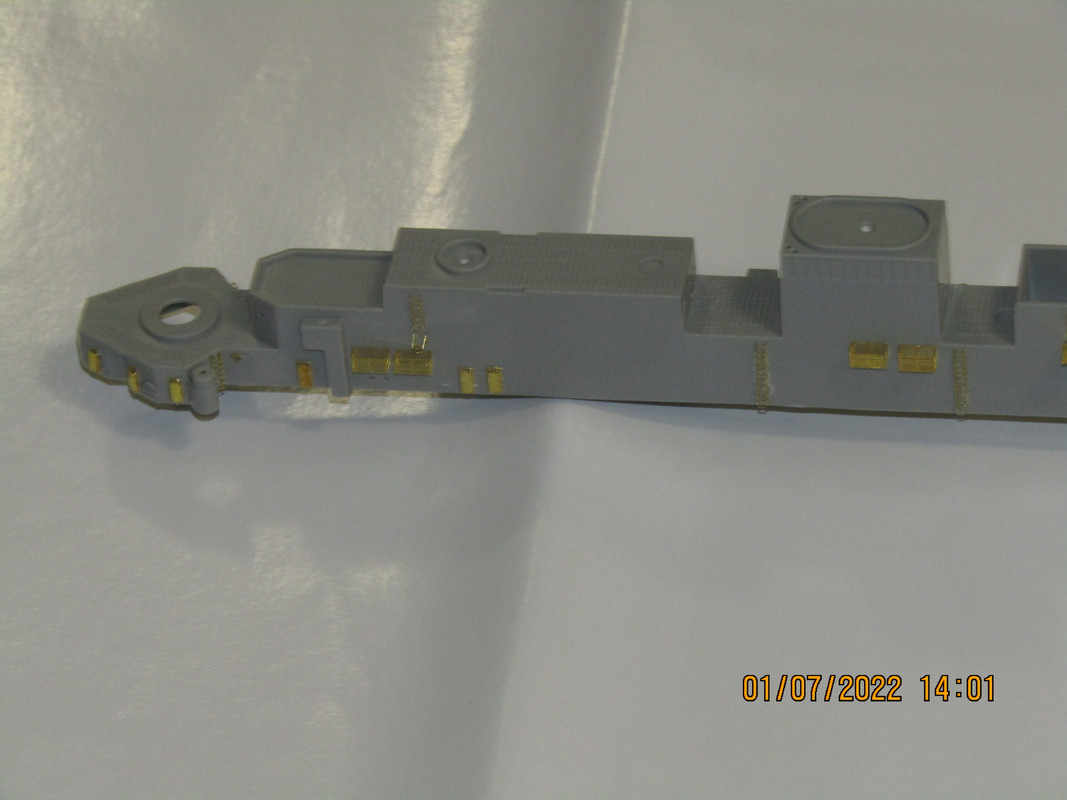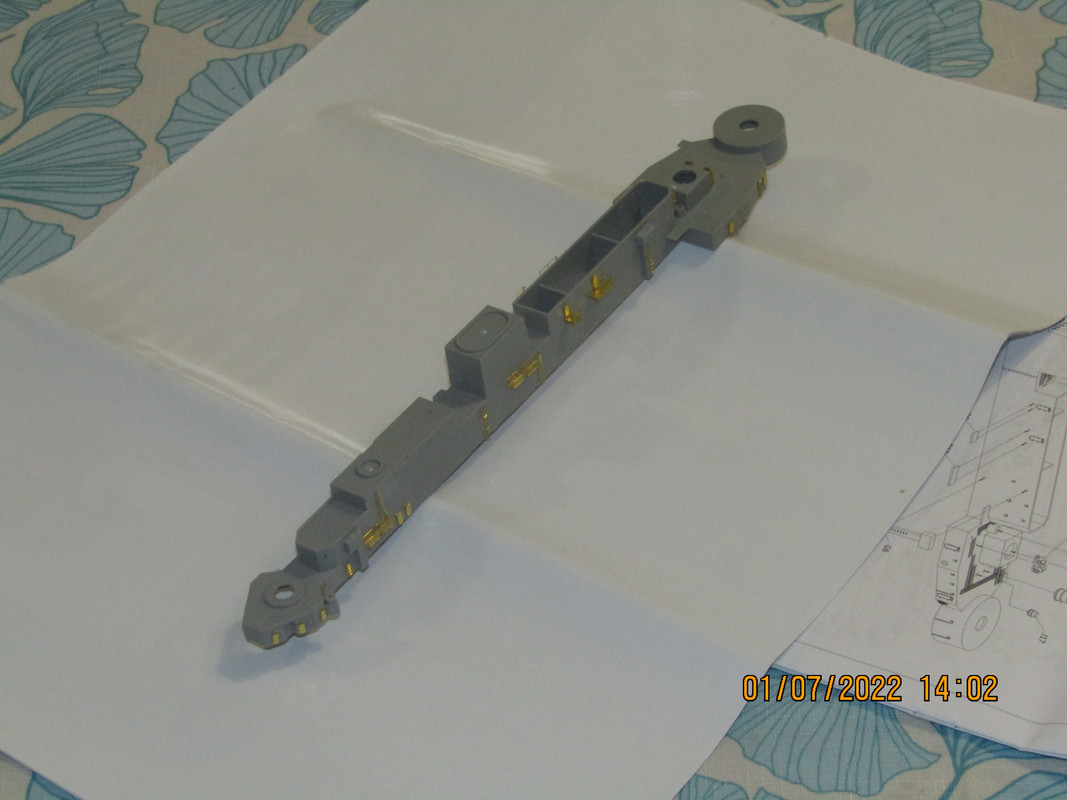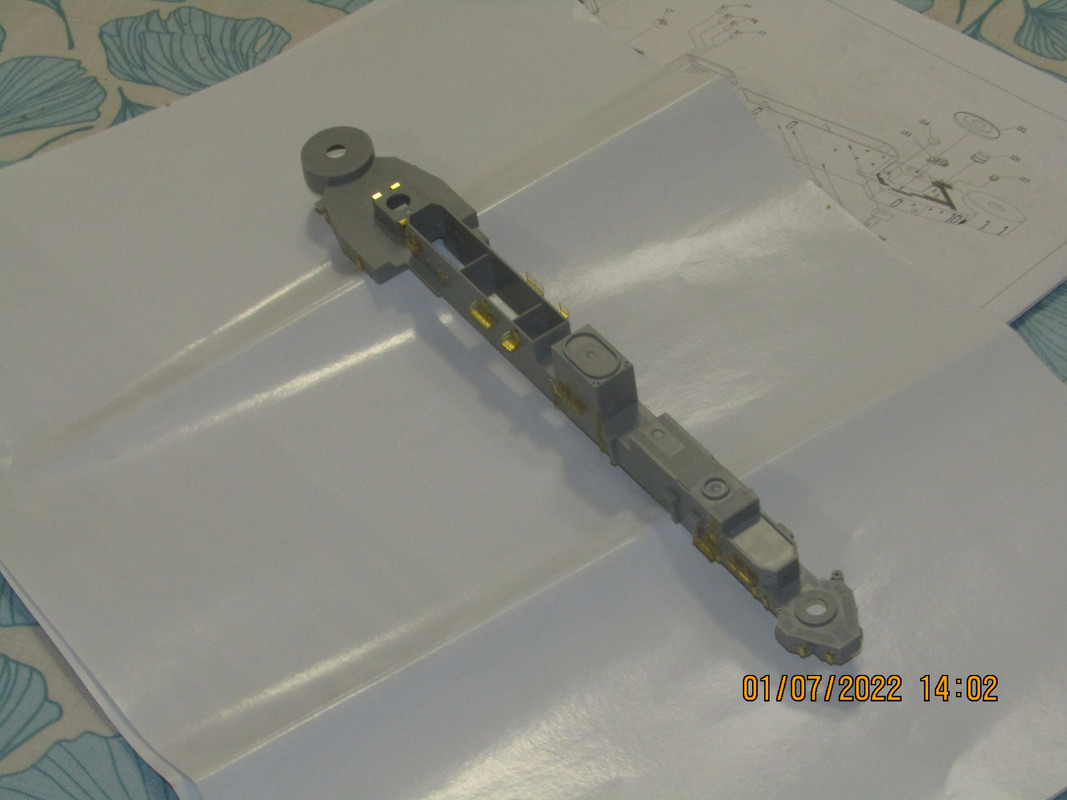 Her funnel was next on the list for me. After some choice selection of words and some Hours Work it is now completed. More to come soon…Cheers mark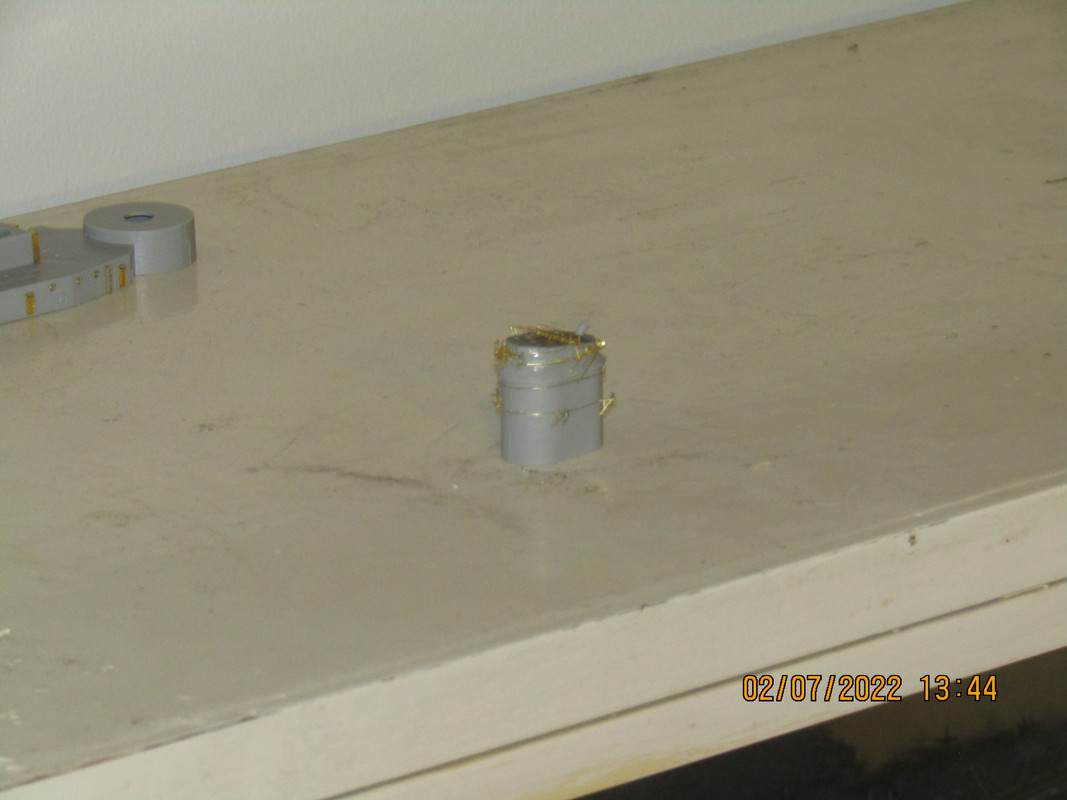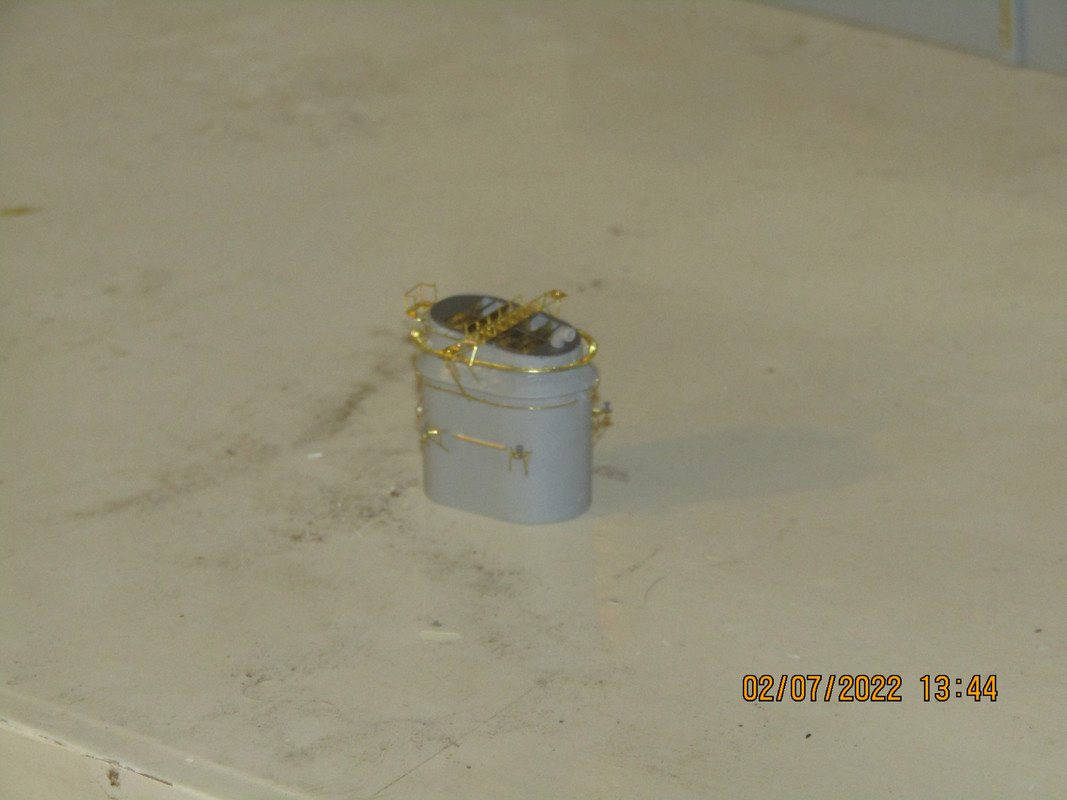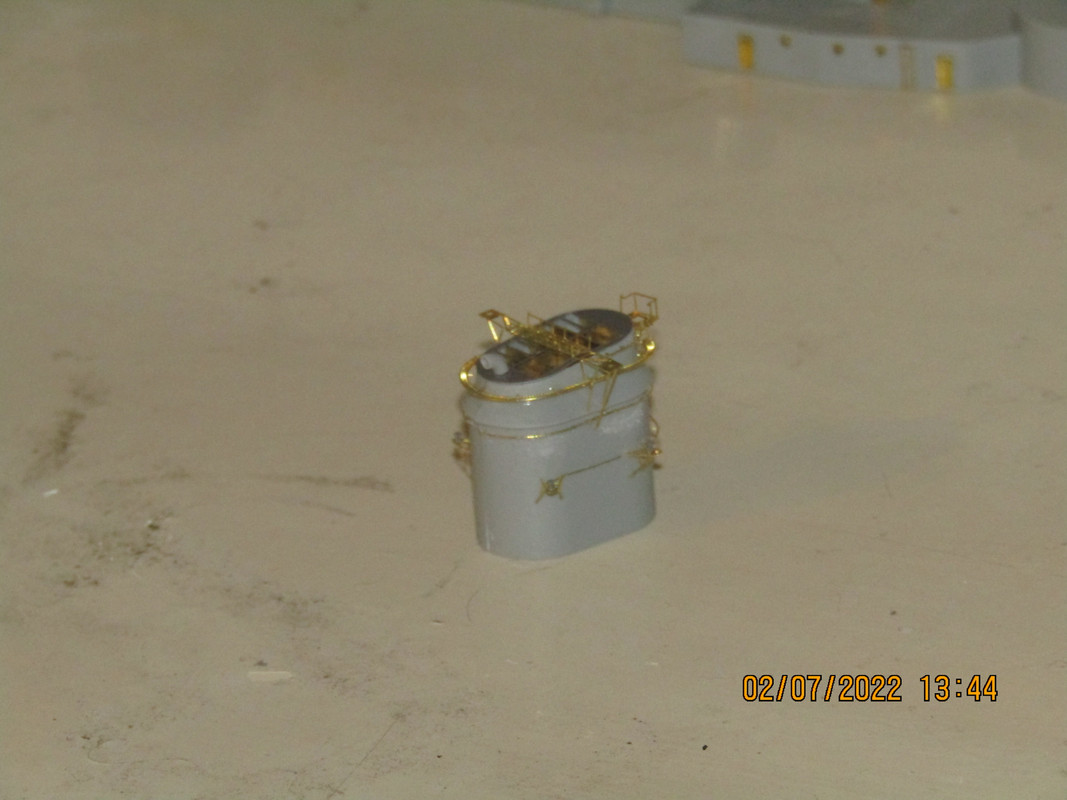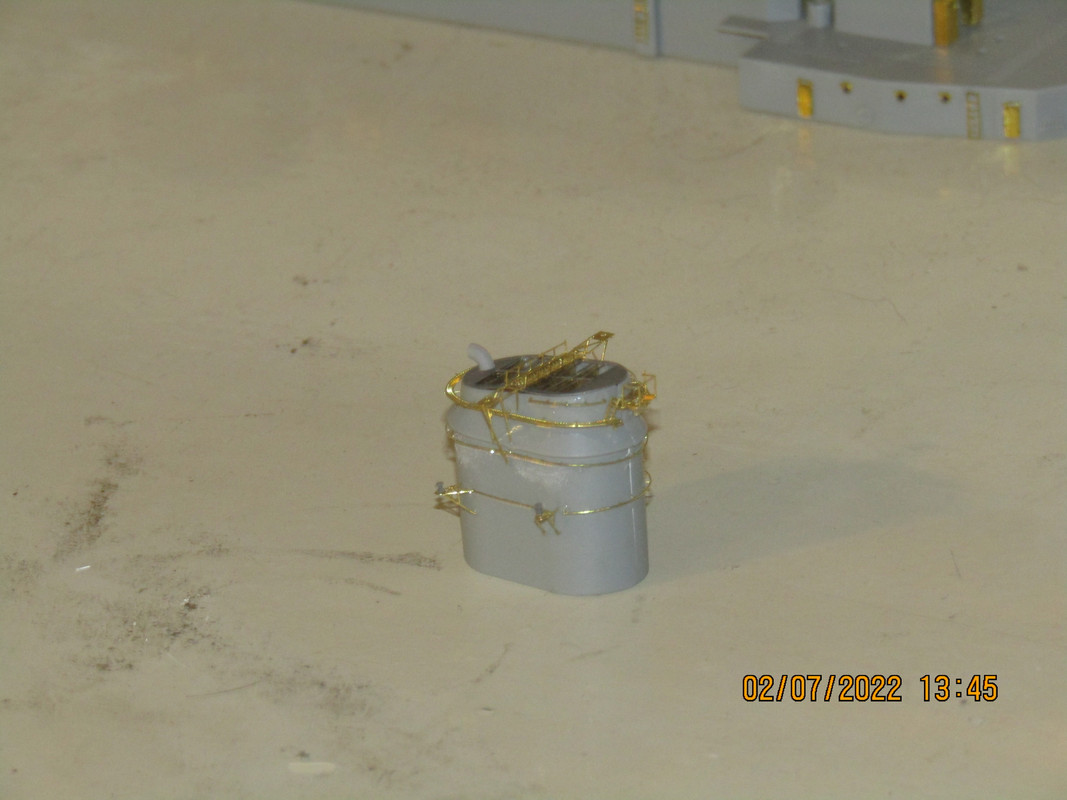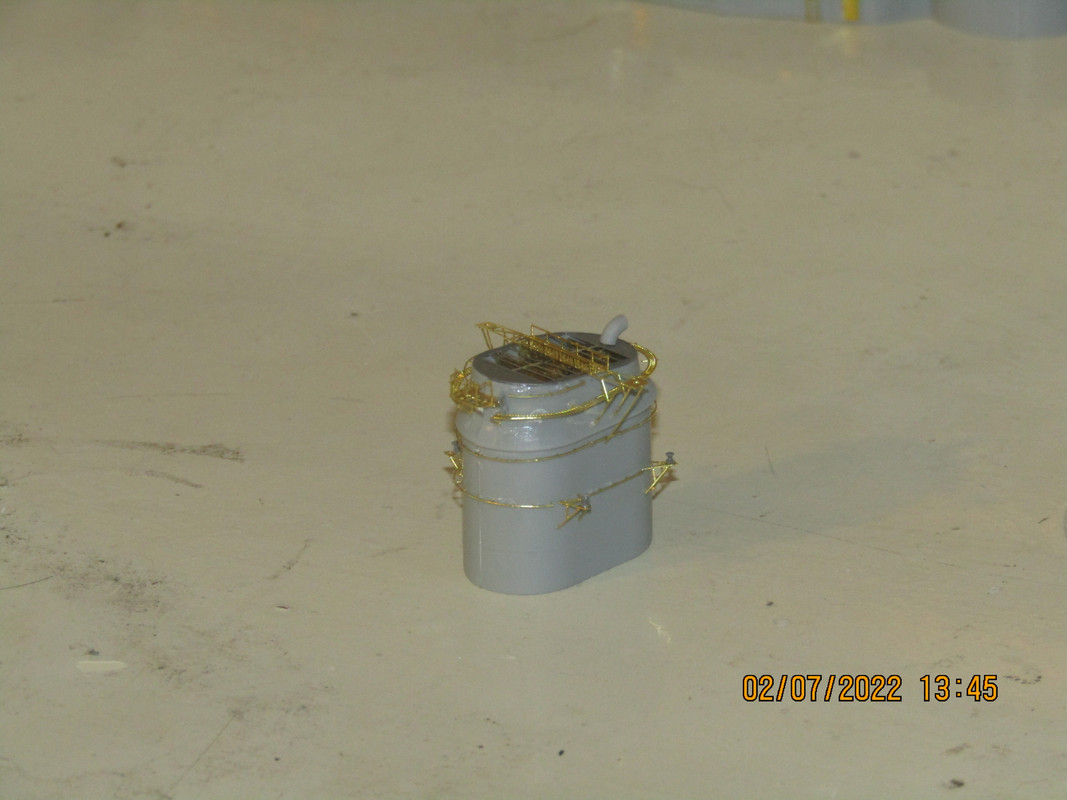 Nice work on the photo-etch!
Hi Mark,
Interesting kit, lots of good stuff, excellent start, will be along for the ride.
Cheers, Si
Thanks Martin and Si for your comments…Cheers mark
Have started work on her Main Turrets. Base P/E have now been added with more detail to come later. Will have some more soon…Cheers mark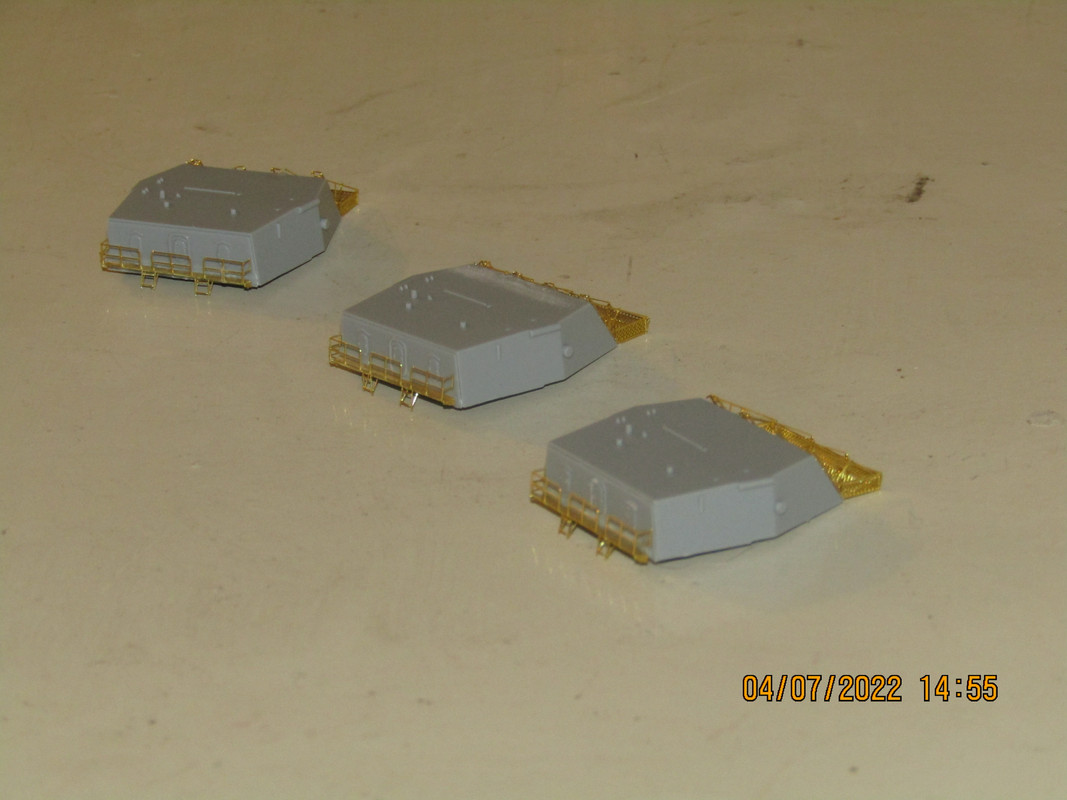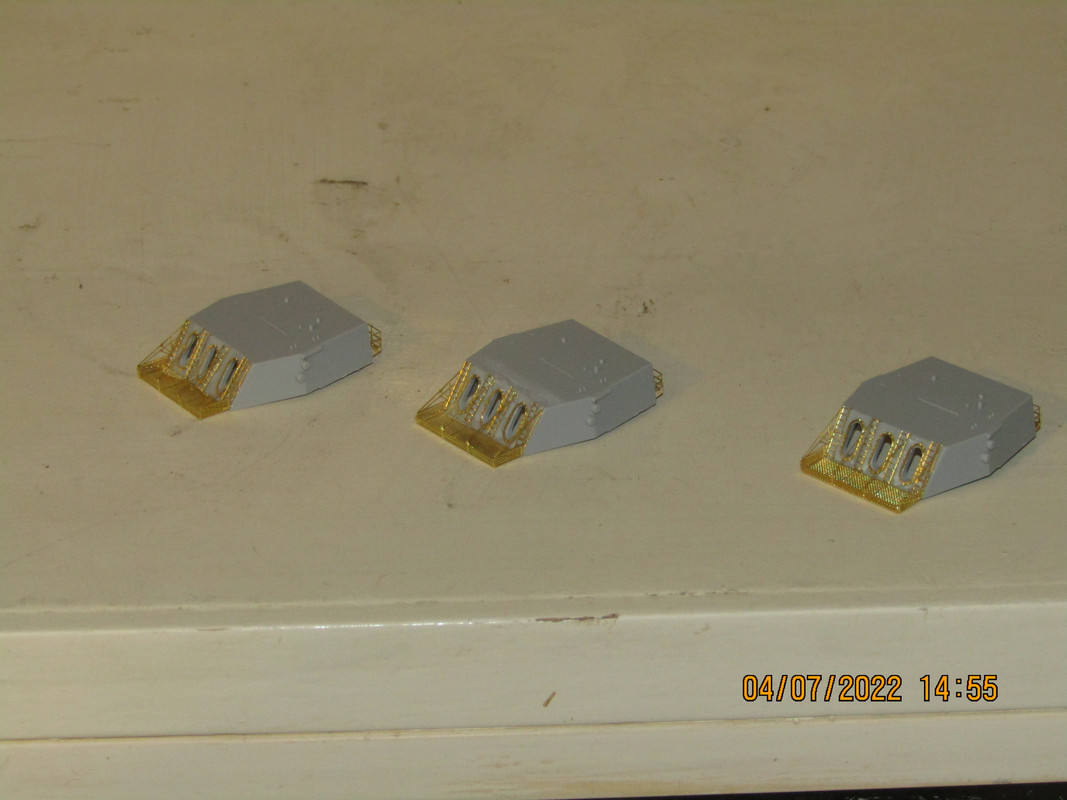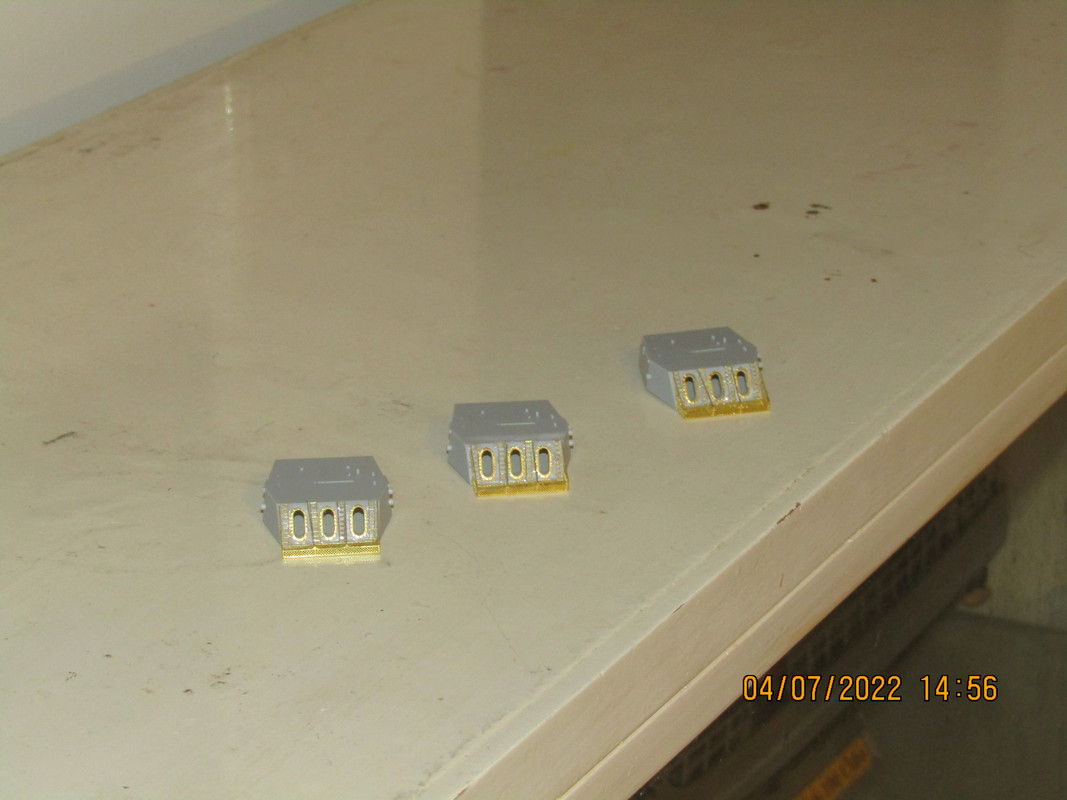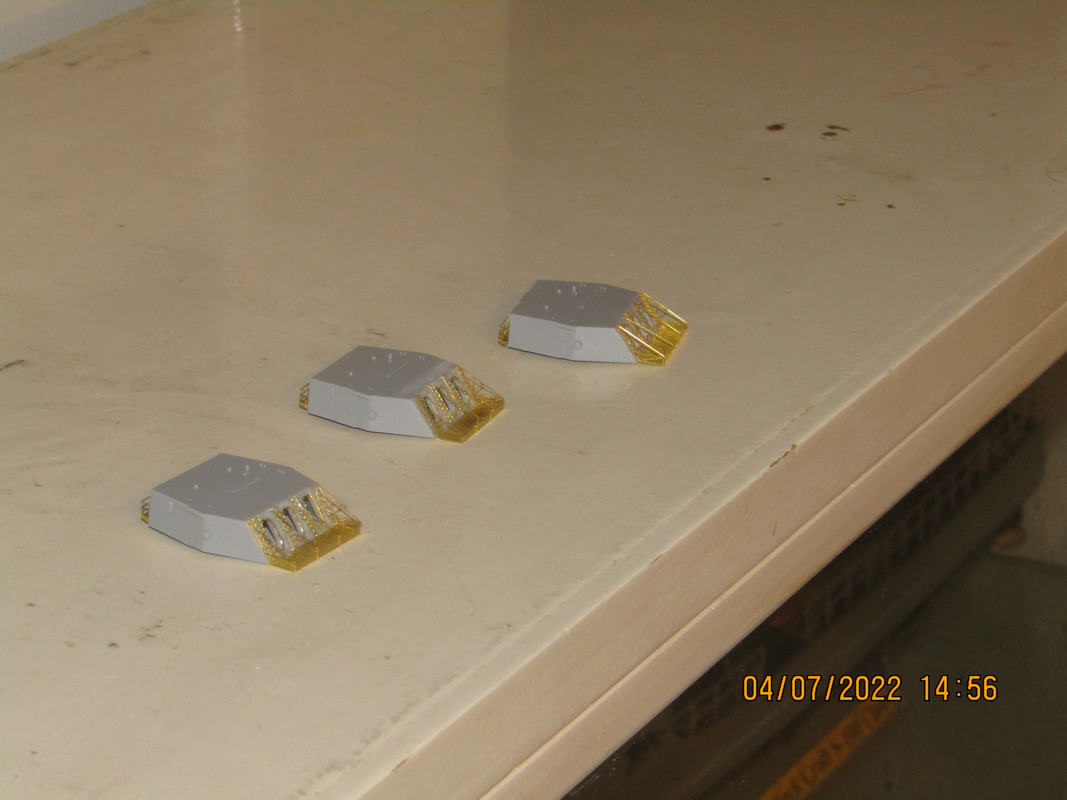 Hi Mark, looking good - this build is zipping right along! Could you possibly take your pictures a a little closer so we can more fully appreciate your work?
Nice work on the etch on the Turrets Mark.
Cheers, Si
Thanks Tim and Si. I shall endeavour to do so Tim…Cheers Mark
Watching with interest, Mark

Thanks Russell…Cheers mark
OK have been working on her Dual 5 inch Mounts Today. The first 3 Pics are what you got stock in the Kit and the rest are the Upgraded Mounts. Each completed Turret has 6 P/E and 2 Brass Items added. More to come soon…Cheers mark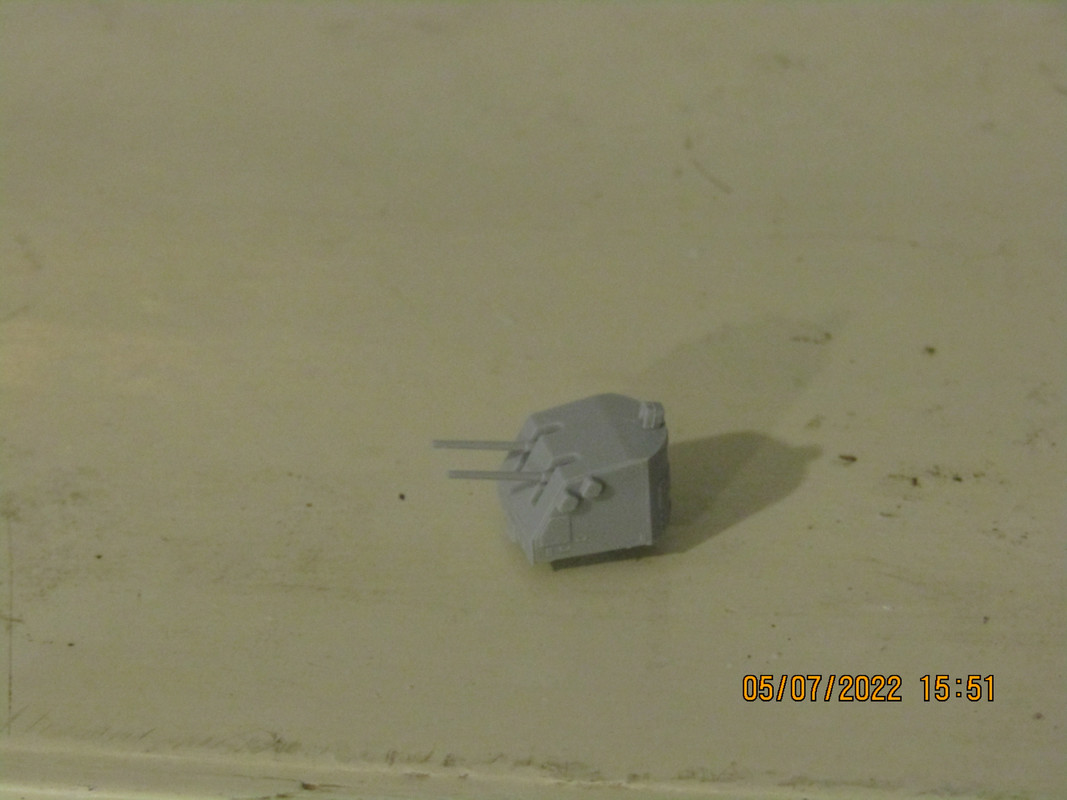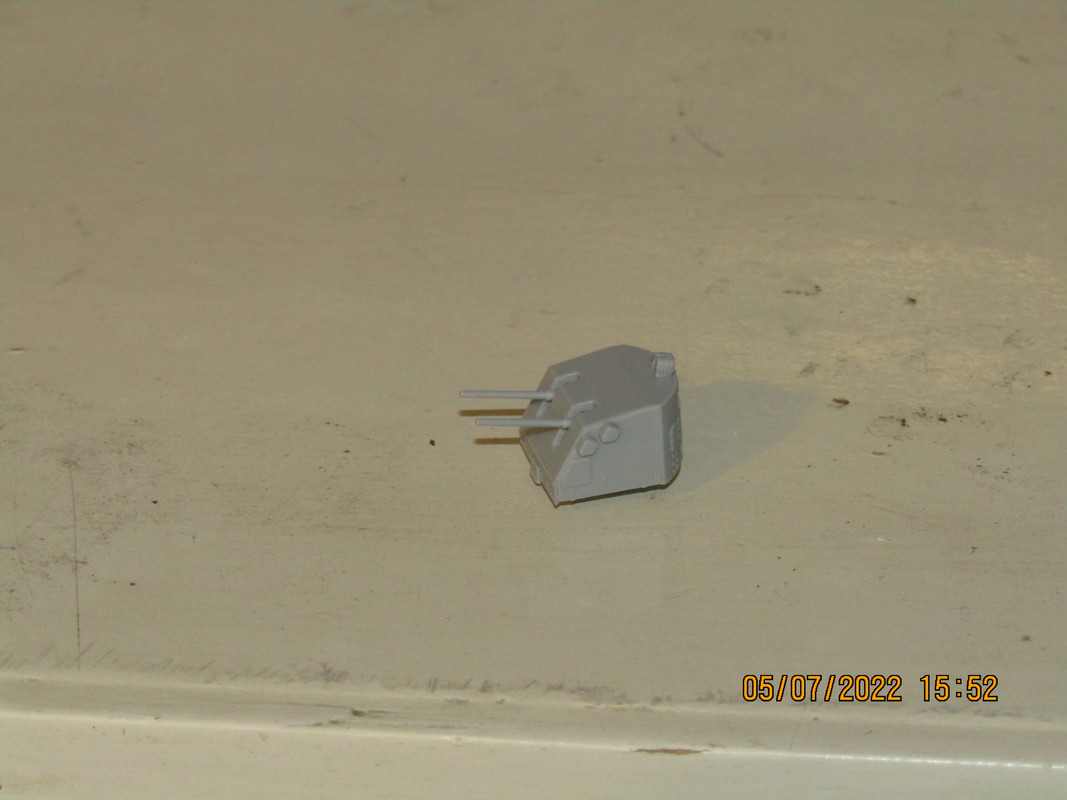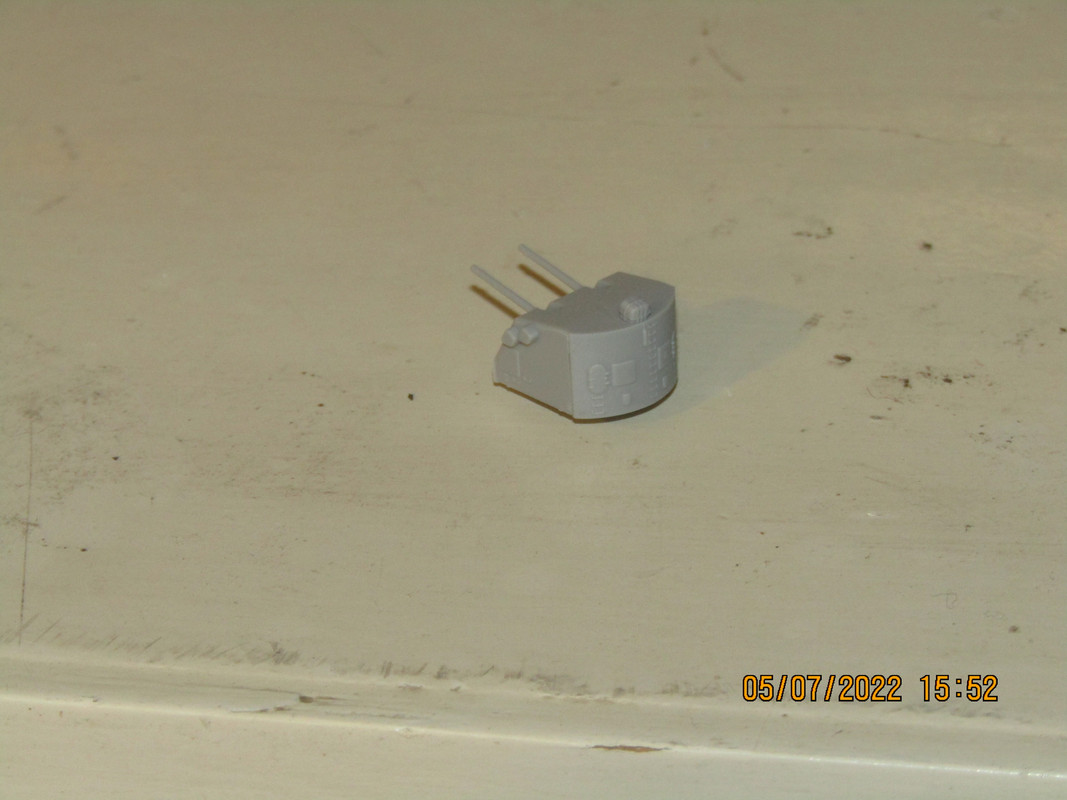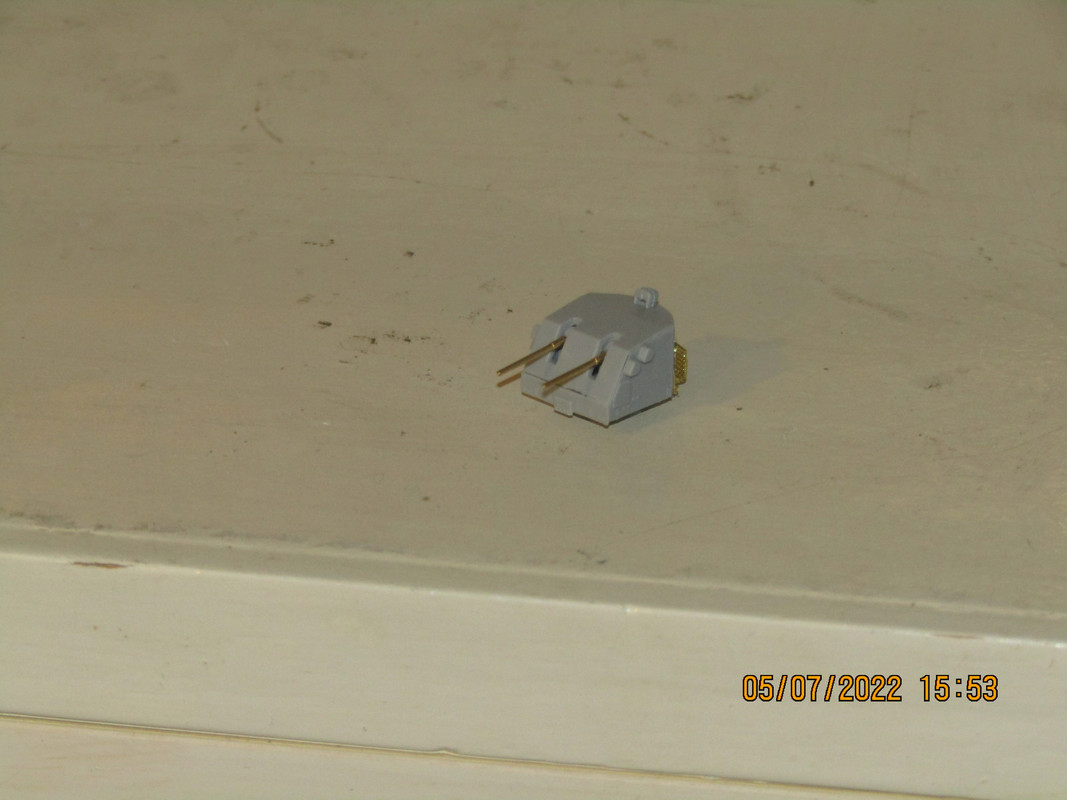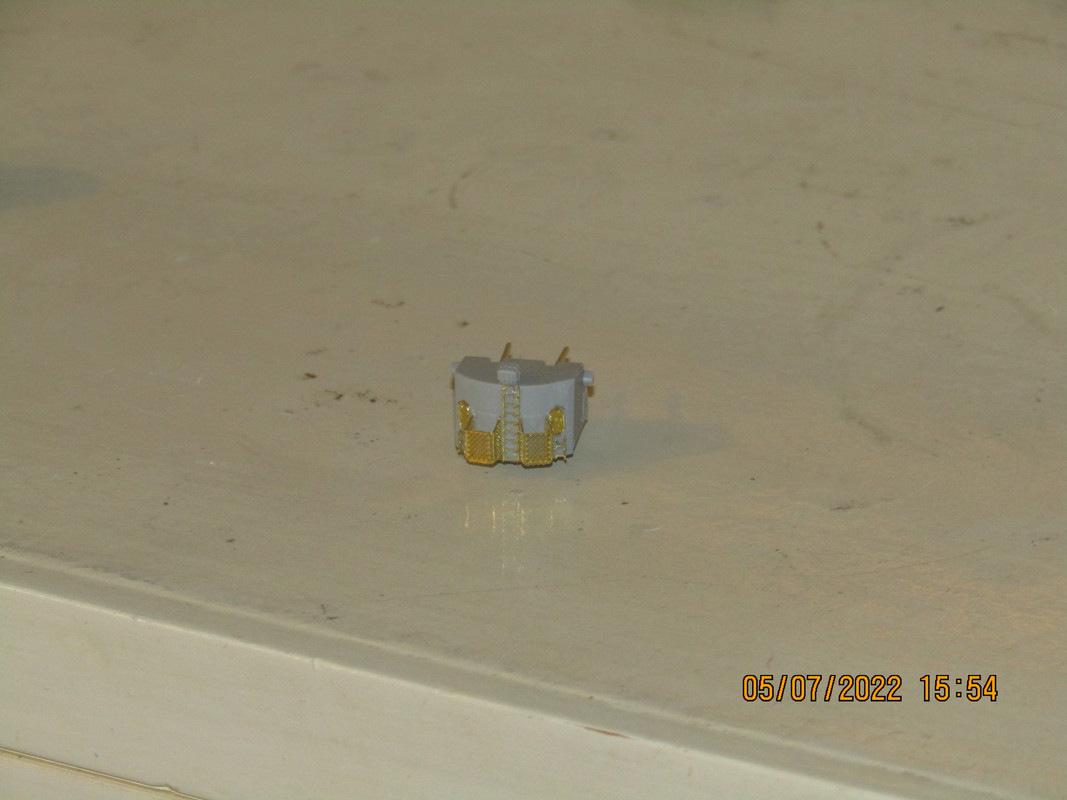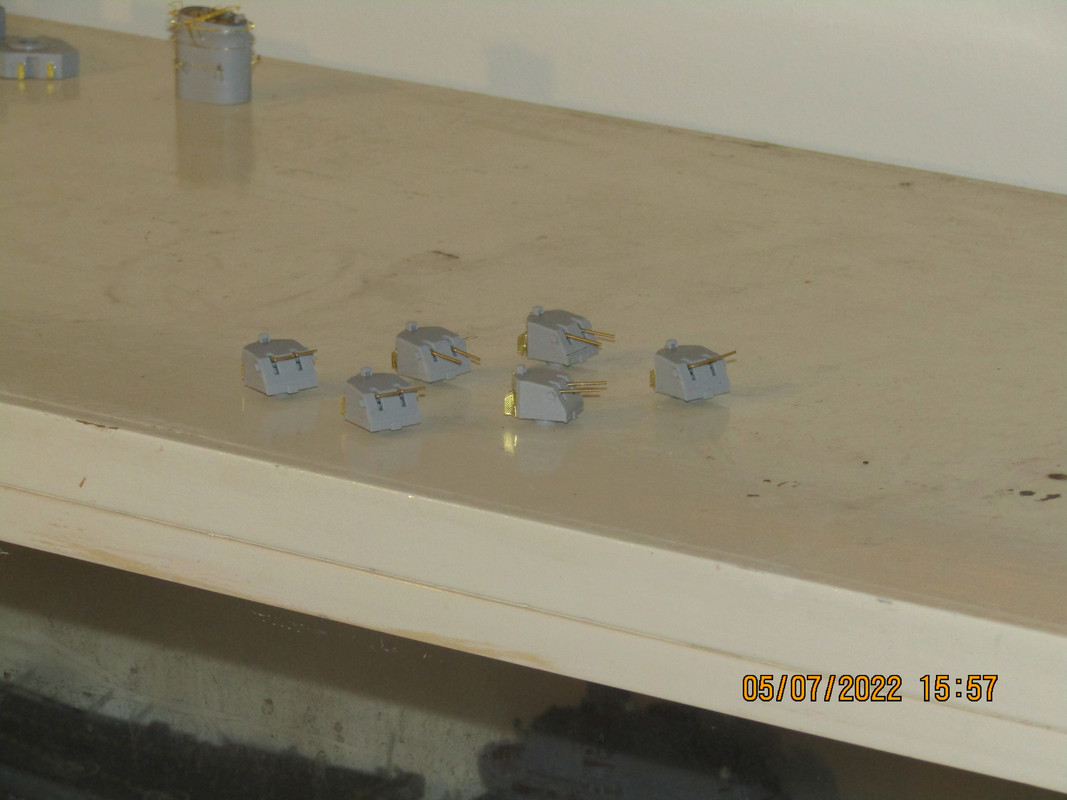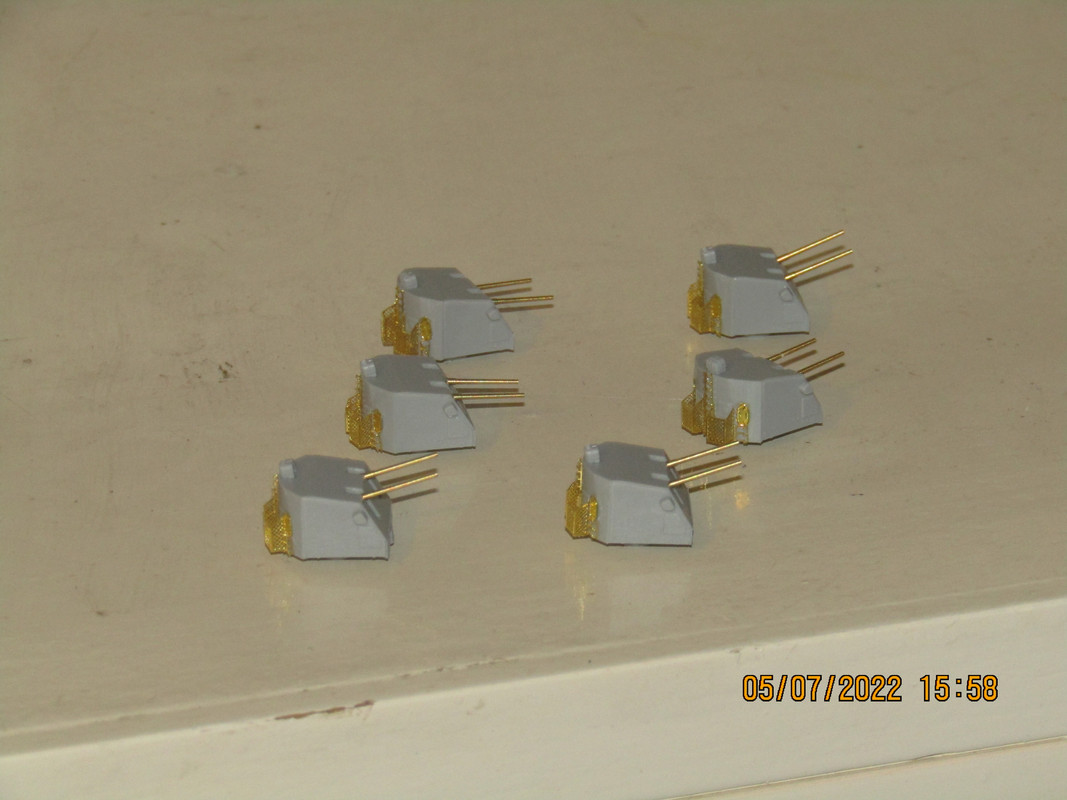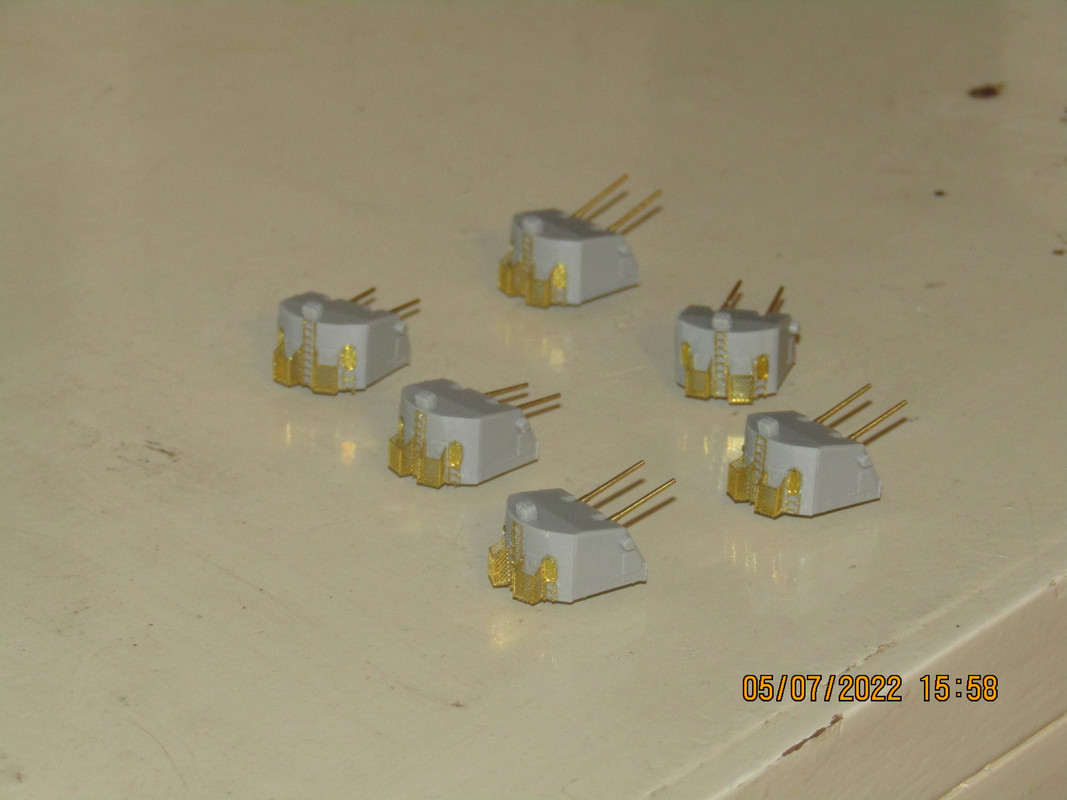 Hi Mark,
The twin 5" look very good indeed with the brass barrels and all etched up.
Cheers, Si
Thanks Si much appreciated…Cheers Mark