Wow, incredible skills to land that on a carrier
Incredible! Randy, where do you find these awesome images??? Thank you for posting.
Any (air)port in a storm? On the other hand how awesome if this could have somehow become the first aerial aircraft carrier

Then there was this—https://upload.wikimedia.org/wikipedia/commons/thumb/4/4e/Zr3nearvertical.jpg/196px-Zr3nearvertical.jpg

Hey Danie, long-lost cousin? (Seriously, if you trace back to Kent UK send me a PM) – yeah I think that was the passenger emergency evacuation procedure

Just random images that pop up when I am on the internet. I thought that one was pretty cool and wanted to share it.
You're welcome and thank you.
Randy
Sadly, I cant post any of the images that pop up when I'm on the internet lol



but on a serious note, that would be such a cool build … are both those available as kits in 1/700 or any scale ?
The actual event (USS Los Angeles landing on USS Saratoga in 1928) is real but, although the photo is really cool, it is photo-shopped. In reality, only LA's bow touched down on Sara's stern.
Here's a video of the actual, very exciting and risky landing of an airship in windy conditions touching down on a pitching carrier deck: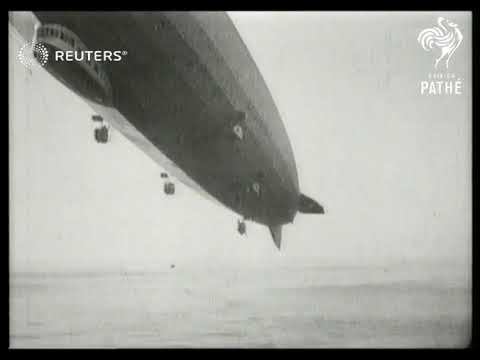 Thanks for sharing the photo, it is really cool and very imaginative.
But it really did stand on its nose. Shortly after the at the navy gave up tall mooring masts for short ones.
Blockquote
Hey Danie, long-lost cousin?
Only if you trace back to Scotland in the 1600s when my Martin ancestors went from there to America.