I've decided to join the Lost to the Deep campaign. I was originally going to build the Indianapolis but I've never built a ship and decided that the Indy was too big of a ship to get my feet wet on.
So I decided to build Trumpeters 1/350 USS England. Two issues, I find Measure 21 decidedly boring, and the England wasn't lost to the deep. So I've decided to build the England kit as DE-682 USS Underhill which was sunk by a kamikaze torpedo on July 24th, 1945. This also allows me to do the much more interesting to me dazzzle camo: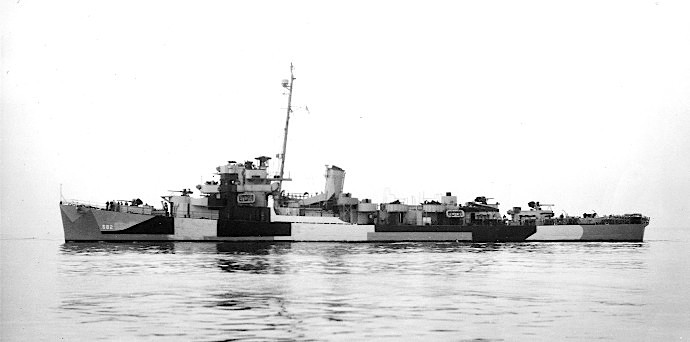 The base kit will be the england kit from trumpeter and will be enhanced with the WEM photo etch set, and Infini models oerlikons. I won't be able to start for a week or so, but starting this thread as a staging ground.
Step 1 find good color matches for the dazzle camo