I started thinking of this build over two years ago.
The idea made some progress not long ago, and the last couple of days my brain worked 24/7.
The scenario: A German unit belonging to the 16th SS Panzergrenadier Division are fighting Americans in Italy late summer 1944, suddenly, they realize that they also have a British recognition unit in their back. Upon that one of the panzer crew just see something in the air… life is a bitch!
X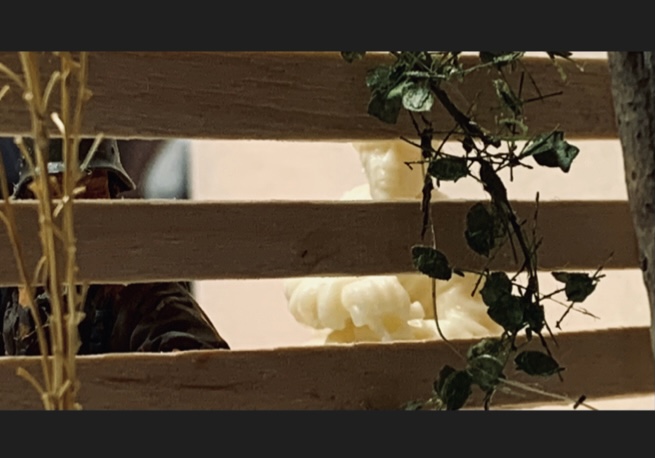 X
X

X
X
X
X
X
X
X
X
I have been practicing to do the facade, I am thinking something like this:
I know it's not an optical story with a British unit popping up near American forces. If that not work at all, I will have to change the title from Tommies to Americans. No big deal.
I choose Italy instead of France just because I have been several times in Italy and know the buildings and colors better.
Some may not like the Panther I have cut, but I have no room for a bigger diorama. And I don't want a full size tank to be the focus. I hope you understand.
Please let me know what you think of the setup and scenario. Cheers