Started a working on Doozy modelworks vintage fuel pump, in 1/24 scale. Resin parts have been cleaned and primed. Rather low parts count, so not a time consuming project


Did have a minor problem, with the hose, which is just a piece of electrical wire; it reacts to the primer, so it is quite sticky, even after two weeks, of drying; guess the rubber is dissolving. Should be easy to find a replacement though.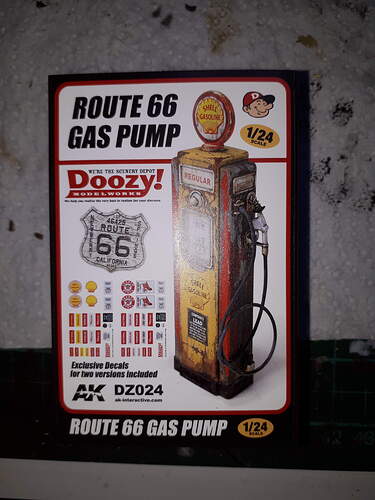 Two, very nice, sheets of decals. I'm going for the Shell option. Might buy another one, to get a Texaco as wheel.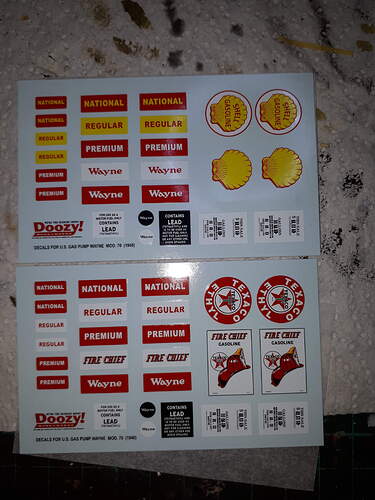 You can see how closy the hose looks.