Plus helping the guys in the Ukraine!
Yes, that too as I ordered direct.
It is great and the customer service is really really good to! Tell them KitMaker featured it please. Practice on some sprue trees to hone your skills. The variable speeds determine the amount of torched down on each part, hence the practice needed. Thanks for the comment and enjoy.
My local auction site has cost me a freaking fortune just recently! I keep finding kits at really incredible prices, one of which has just materialized on my doorstep, behold the mighty Dewoitine D.510J in 1/32nd scale by Dora Wings (Go Ukraine)! Normally retailed here for $146.95 NZD and I got it for $43.24 including freight. I hit the buy now button without really thinking about it. And it's in a subject matter that I don't really get invested in but the price was just too good not to indulge! Also included in that recent splurge were Italeri's 1/48 Cr42 Falco and Fine molds 1/48 Mg15 (IJN Type 1IJA type 98) both for a quarter of the retail price.
IMG_2251 by Chris Wilson, on Flickr
IMG_2252 by Chris Wilson, on Flickr
IMG_2254 by Chris Wilson, on Flickr
IMG_2255 by Chris Wilson, on Flickr
IMG_2256 by Chris Wilson, on Flickr
@Basco Thanks, Phil! It was totally unexpected but very gratefully received! For some reason, the D.510J in Japanese markings piqued my odd subject receptors. LOL, and the scale was also a major factor, as well as the kit maker. I've wanted to build a Dora Wings kit since I saw them come on to the market.
ooo La La, new beasts …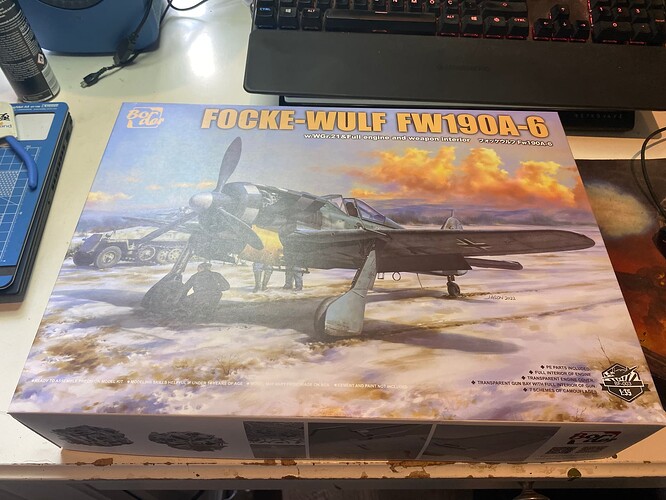 P.S I don't know where this it will go as an AFV modeler while i can afford it in hyperinflation of Turkey
well, vote for the other guy then!
"The biggest battle is the war against ignorance."

… one day or another … everything will be fine
These scribers are great!! I got the black one, I think it's called narrow. Used it on my Jill build. Made really nice thin panel lines