https://automodeler.kitmaker.net/modules.php?op=modload&name=SquawkBox&file=index&req=viewtopic&topic_id=228459
Richard (Tinbanger) started the Automodeler edition of the "Postman" thread exactly 6 years ago, and it generated 29 pages, over 700 replies, and almost 117,000 views. It is worth going back for a look, just pick a page at random and jump in to see who and what was adding to the stash. There's a better than even chance that you will find me with a Chevy, but there's plenty of other cool kits on display.
It's high time that we carried on the tradition here on the new site, and I'm going to kick it off with a couple of kits that I collected from the postie today. Not Chevy's, in fact not even cars.
First up is the Italeri "Eddie Stobart" rigid box Volvo FH12 in 1/24 scale.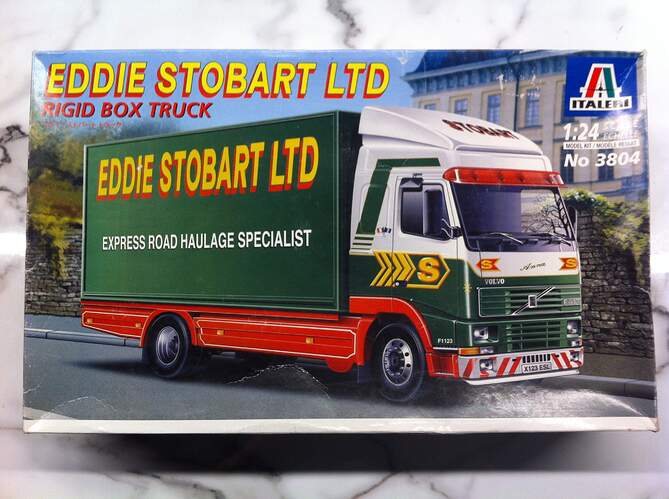 I like the look of the cab and side fairings on this one, and I'm even considering cutting the box down and modifying to another custom car hauler. Time will tell.
Next up is the Revell Heavy Duty Trailer/Low Loader in 1/25 scale. This one came at a great price from an NQR sale with missing instructions, but appears complete and unstarted.

Now I just need to decide on a truck to haul it. I'm thinking maybe an old-style Kenworth sleeper cab.
Ok folks, over to you!
Cheers, D